Want to learn how to set up ClickUpUse our ClickUp affiliate link!? Let's walk through 4 ClickUp Hierarchy Mistakes to avoid when you're getting started with ClickUp's Spaces, Folders, and Lists.
⭐ FREE Hierarchy Quiz (ClickUp Space vs. Folder vs. List) Tool
⭐ FREE Workshop about how to properly setup ClickUp
Don't let common ClickUp mistakes keep you from learning how to use ClickUp (the right way!).
Instead, learn from these examples to build a STRONGER ClickUp that'll help you streamline your business operations!

Let's dive in.
ClickUp Hierarchy Mistake #1: Overbuilding
Think of ClickUp like your closet. Having a section for your shoes that's separate from your shirts, makes sense! But when you start over-organizing, and giving each pair of socks their own IKEA box – it might become hard to just grab and go in the morning when all you want is a pair of socks. (Or worse, explain to someone who's never stepped foot in your closet before, where to find any old t-shirt.)
As a rule of thumb, if you have a team of 5 or less people, you shouldn't need more than 4 spaces. Have a team of 50 or less people? You shouldn't need more than 8 spaces. Running a team of hundreds of people? Well.. the amount of spaces here may depend on your structure.
The key here: start small, and build out as you go. Generally speaking: fewer spaces, fewer folders, fewer lists – less really is more!
ClickUp Hierarchy Mistake #2: Too Much Consistency
We know, consistency should be a good thing! What we mean here is that it's important to remember that not all tasks, clients, or processes are created equal. They are not all equally important, equally complex or equally top of mind for you or your team.
So for example, if you are someone that has multiple services, do not structure all of your services the exact same way (meaning all of them as lists or all of them as tasks) unless they truly all make sense at that level.
Layla goes into detail on variations of these consistencies depending on the type of business you operate starting 02:39.
ClickUp Hierarchy Mistake #3: Under-building
We'll admit, we don't see this as often as overbuilding. However, if you find yourself constantly changing the permissions of individual tasks or individual lists, odds are you're not using enough layers of the hierarchy.
If you're constantly adjusting task level permissions, you probably just need to make a template that already keeps all of those tasks private or make a separate list. (Permissions often end up being one of the best reasons to extend your vertical hierarchy. If you're not sure where you can incorporate permissions in a way that works for you and your clients or business, check out our free Hierarchy Quiz.)
ClickUp Hierarchy Mistake #4: Hierarchy Addiction
This is going to sound completely contradictory to everything we've just said – but there are some situations where using the ClickUp Hierarchy at all, just isn't necessary.
For most people doing ordinary tasks that don't involve major Minecraft-level building activities, the ClickUp Hierarchy can be overkill.
If you are someone who is a "worker bee", and you're typically not the visionary of the business – you should be spending 95% of your day inside either Home, Notifications, or Favorites. So if you find yourself constantly browsing your hierarchy to look for what tasks you need to do, your hierarchy is broken in a bigger way. The only scenarios where the hierarchy makes a huge enough impact is when it comes to custom fields, permissions, ClickApps, and a few other features.
We hope this helps make your ClickUp a little more organized and less overwhelming!
Until next time, enjoy the process.
Should your ClickUp project be a Space, Folder, List, or Task? Take our FREE Hierarchy Quiz to find out!
Related Resources
➤ Intro to ClickUp's Structure | ClickUp Hierarchy for Beginners
➤ How BUSINESS MODEL changes the ClickUp Hierarchy (Space vs. Folder. vs. List vs. Task)
➤ 7 ClickUp Setup Mistakes + HOW TO FIX THEM | How to use ClickUp Hierarchy, Views, & More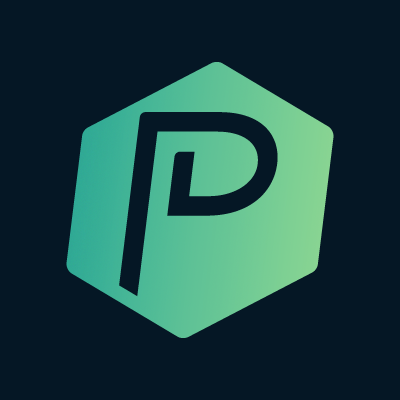 ProcessDriven helps small teams turn chaos into process. The ProcessDriven Approach™️ combines software expertise with practical process-first strategies that have helped 1,600+ teams build a scalable foundation of business systems.