You're wondering, "Will ClickUpUse our ClickUp affiliate link! work for me?"
Skip the long demos and technical walk-throughs and join me on the rapid and to-the-point big-picture tour of ClickUp on a Business Plan!
While most features you see are available on plans of any kind, be sure to check out the ClickUp pricing page for the most up-to-date information.

Tired of learning ClickUp the hard way? Maybe it's time you and your team check out our How to ClickUp Mini Course to master the ClickUp basics in less than ONE day!
One App to Replace Them All: What is ClickUp?
If you're looking for an adaptable task or work management tool, we encourage you to give ClickUp a try. It has many features to improve workflows and organize even the most complex small business.
The beauty of ClickUp is that it adjusts to your work style. If you like things simple, no problem. If you prefer deep diving into project management and automation, you can do that too!
In this video, ProcessDriven CEO Layla Pomper breaks down the main features of ClickUp to help you determine if it's a solution that resonates with you.
Let's get started with a quick overview.
ClickUp is a cloud-based collaboration and project management solution suitable for businesses of all sizes and industries. It was created as a flexible alternative to using multiple productivity tools and platforms.
Features Overview
List View
The main ClickUp Workspace should look familiar if you've used task management software in the past. You'll see Folders on the left under Spaces and Tasks on the right. You can remain at the top of the hierarchy and simply use these Tasks as a to-do list, checking them off as you go.
If you prefer more details, open a Task, and add some Subtasks or Checklists. Within those Subtasks, you can add even more nested information. And as with Parent Tasks, you can designate Subtask priorities, due dates, and assignees.
The choice is yours whether to remain high level or go granular.
Pro Tip: ClickUp includes a built-in Time Tracking feature that you can use on its own or integrate with other popular time-tracking apps.
Additional Task Views
If the default Workspace looks too much like an Excel spreadsheet or List View isn't working for you, you can change the View. There are several ways to view Tasks, including Kanban Board, Activity, Mind Map, Calendar, Box, and Gantt Views. Once you find the View that best represents your data, you can set it as the default.
Page Views
Unlike Task Views, Page Views don't display Tasks but instead allow you to add more features to your Workspace.
Embed View: Add content from other platforms by pasting a URL, like YouTube, Google Docs, social media, etc.
Whiteboards: Perfect for visual collaboration with teams!
Chat View: Start team dialogue, add notes and updates, or track discussions that aren't directly task related.
Doc View: Use ClickUp Docs to add Pages and Subpages. Ideal for SOPs, wikis, and project planning.
Form View: Build and share custom Forms to collect information and automatically update ClickUp Tasks.
Dashboards
Dashboards are a fantastic way to get a high-level view of your ClickUp Workspace. Using customizable widgets, you can create personalized Dashboards to display the information you want to track.
Popular widgets include Goals, Priorities, Status, Sprint, and Portfolio. They allow you to see team and project progress and metrics quickly.
The Tray
You can minimize Tasks and Docs to the Tray. Like having many tabs open, the Tray allows quick access to frequently used content. You can dock Tasks and Docs, reorder, or delete them as needed.
Clips
The Clip feature allows you to create and share a video of your screen. You can record your entire screen, an application, or a browser tab, and even add video into Task comments. Perfect for quick tutorials and demonstrations!
---
Although this covers only a handful of ClickUp's features, it should be enough to get a sense of whether it could be suitable for your style and workflow.
Where ClickUp stands out amongst its competitors is that it allows you to customize the way you work. You can modify how you view and access data, and are not locked into one way, one view, with no way to structure things around your unique needs.
Is ClickUp Right for Your Business?
ClickUp is an excellent choice for small businesses seeking a flexible and consolidated work management solution. It can do much of the heavy lifting of creating and administering databases and workflows.
If you're tired of jumping back and forth between software and apps and want a centralized location for internal and client-facing work, we encourage you to try it out.
Start with a free account using our ClickUp affiliate link.
If you'd like to explore other ClickUp features like Templates and Automation, check out the additional resources below and visit our ProcessDriven YouTube channel for awesome free tutorials for beginners and advanced users.
Need extra support setting up and administering your ClickUp solution? Check out our beginner ClickUp setup course, How to ClickUp.
➤ Your FIRST HOUR in ClickUp | Create a ClickUp Account, Space Settings & Notifications
➤ ClickUp Views EXPLAINED | ClickUp tutorial for beginners on Filters, Group by, Sort by, & Me Mode
➤ Forms in ClickUp | Beginners Guide to what Forms can do (March 2020)
➤ How do I use ClickUp Dashboard?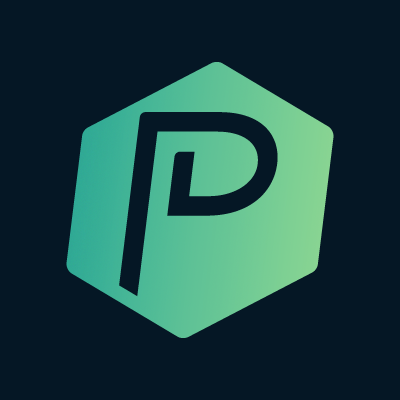 ProcessDriven helps small teams turn chaos into process. The ProcessDriven Approach™️ combines software expertise with practical process-first strategies that have helped 1,600+ teams build a scalable foundation of business systems.