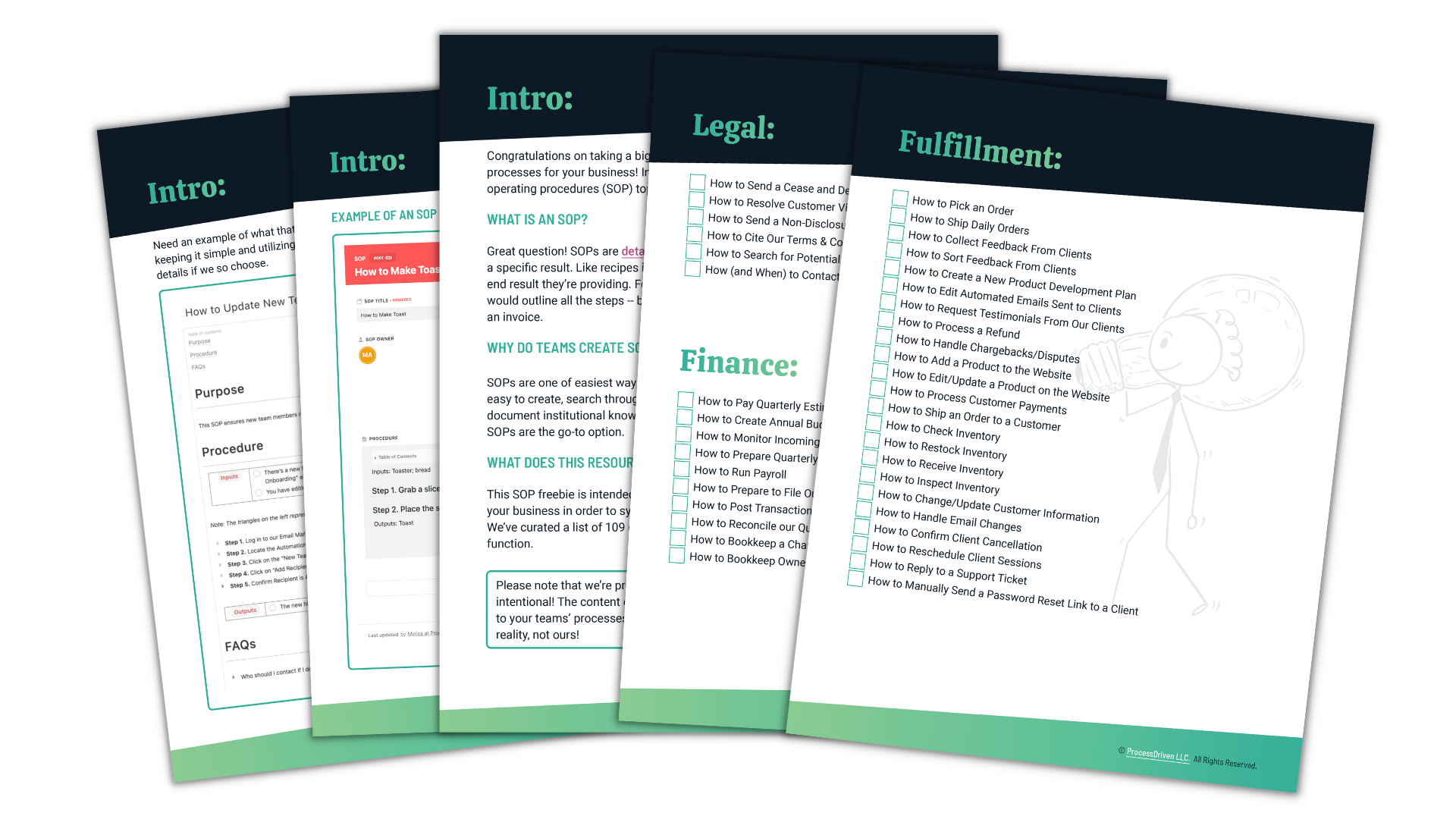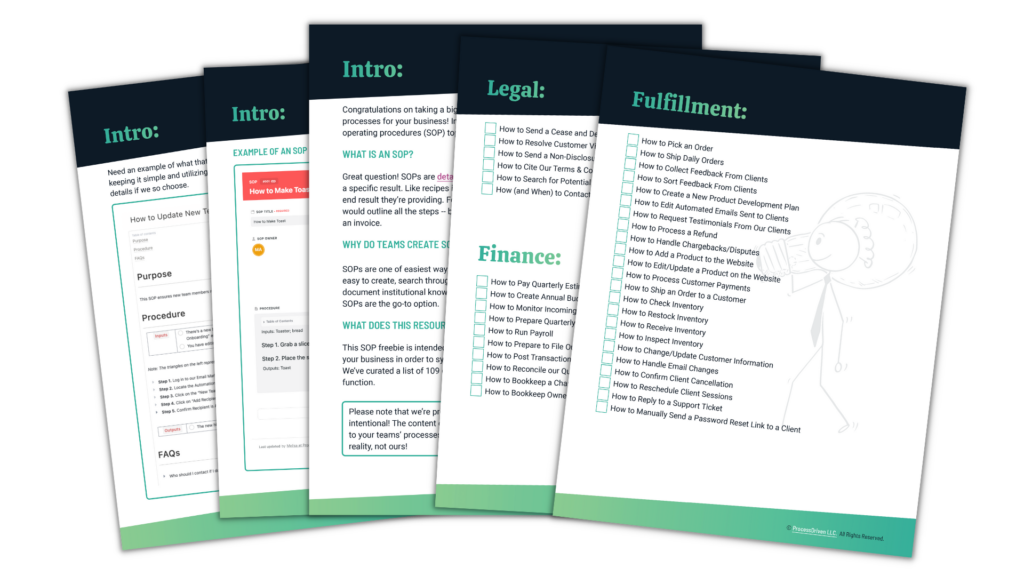 UNLOCK YOUR FREE PDF DOWNLOAD OF:
Wondering which Standard Operating Procedures (SOPs) could make a real difference in your business? Well, you're in luck! Team ProcessDriven has thoughtfully put together 109 essential SOP topic examples that every team can explore to transform their processes into a seamlessly efficient system. ⚙️
Ready to sharpen your SOP know-how and bring order to your team operations? Our exclusive freebie is designed to help anyone grasp the basics of SOPs and kickstart the journey to creating tailored, effective SOPs for their unique needs. Let's get you started on your path to SOP mastery – your team will thank you for it!