This post contains affiliate links or sponsored content for which we may receive compensation. For details, visit https://processdriven.co/terms
If you're like many people, Excel has probably been your go-to software for creating budgets, even though there are more advanced tools. Maybe you've stuck with it for so long because it's what you know, and learning something new and transferring all that data seems overwhelming and time-consuming. But we promise there's a better way. In fact, you can get it done right now by following along with our latest ProcessDriven tutorial!
First, sign up for a free SmartSuite account using our affiliate link. This gives you access to all of SmartSuite's features and a vast library of templates to get your budgets looking shipshape in no time. And you can even add up to three users with the free plan!
Pro tip: Signing up for SmartSuite with our affiliate link not only supports the great free content we provide, but should you decide to upgrade in the future, you'll get an exclusive ProcessDriven discount that only this link can provide! Just contact SmartSuite and tell them ProcessDriven sent you. 😉
So, if you've been struggling to get departments on board with your Excel spreadsheets but still want a full-featured program that provides powerful data management and beautiful formatting, let's jump in and see how ProcessDriven CEO Layla Pomper tackles departmental budgets.
Up Your Finance Game with This Easy-to-Use Budget Template
Once you've signed up and logged in to SmartSuite, you'll be in My Workspace (timestamp 06:30).
Choose Add a New Solution > Start with Template.
Using the search bar in the upper left, type in "small business budget."
When you've located the Small Business Budget Template, click Use Template to apply it to your new Solution.
Even though it's called Small Business Template, don't be fooled! You can use this free Template for all types of organization budgets, from whole companies to small departments.
Customization Made Easy
Deleting Apps
Now that we've applied the Template, we'll further simplify things to have a nice, clean slate. The first thing Layla does is delete the Budget Changes App.
Pro tip: Think of Apps like tabs in your Excel spreadsheet.
It's up to you if you want to use this tab which tracks budget changes over time, but for most departments or small businesses, it's probably overkill (timestamp 07:25).
To delete this or any other App, click on the App name in the title bar below the Solution name and click Delete at the bottom of the dropdown menu.
You'll be left with two Apps, Budget and Budget Items.
Deleting Views
Next, we're going to change how we view our data. Click the Budget App and once inside, we'll go ahead and change the View because the default is quarterly for the year 2021, and we don't have any data to display for this period (timestamp 08:15).
Remove this View by clicking on the Primary Field title 2021 Summary, locating 2021 by Quarter under Public Views, selecting the three dots, and choosing Delete.
Editing View Names & Primary Fields
You probably aren't interested in working in the past, so our next step is to update the Template, so it'll work for us this year and in the future (timestamp 09:45).
Double-click on the View title 2021 Summary to edit the name and change it to All Budgets. This gives us a nice catchall for all the budgets we might create in SmartSuite.
Next, Layla renames the Primary Field Record Title to Budget to reflect that each Record represents a different budget.
Moving up to the Budget App, click the down arrow to display the Action Menu. Here you can rename, duplicate, delete, or otherwise modify the App settings. The last item in the menu asks, "What should each Record be called?"
You'll want to change where it says Record to Budget (timestamp 10:45). You'll notice once that change is made that the large plus sign in the upper right corner now says, "New Budget." This removes any doubt about what we're tracking in this Solution.
After these changes are made, Layla repeats the process in the Budget Items App, deleting the quarterly View, renaming the Primary Field to All Budget Items, and changing Record names to Items (timestamp 11:00).
Keep watching to see how Layla bulk updates the Budgets App to reflect the monthly budgets in each quarter (timestamp 12:00).
Modifying Formula Fields
You'll notice two Fields displaying errors in the Budgets App because there's a formula set to pull data from the App we deleted. Follow along as Layla updates the formulas and resolves the errors (timestamp 12:50).
Adding & Editing Budget Items
Now we're ready to add our Budget Items. You can rename or delete any existing budget categories in the Budget Items App or add new Records as needed (timestamp 14:00). Fill out each Record Field, and feel free to customize each Record as needed.
Pro tip: If you enjoy using SmartSuite for budgeting and want to master even more basics quickly, register for our mini course, How to SmartSuite!
Customizing Colors and Icons
Using colors and icons to customize your budgets in SmartSuite is easy.
First, we'll start with the overall Solution theme. Click on the Solution name at the top of the screen and use the dropdown menu to select a new color. You can also change the Solution icon (timestamp 17:00).
If you like using colors to help important data stand out, you can use the Spotlight feature to automatically add conditional formatting to specific Records and Fields (timestamp 18:00).
Click Spotlight to add or adjust the conditions and define your desired formatting. You can apply a Spotlight to each Field or Item (cell or row). Using the Spotlight feature's various settings, you'll never have to change each cell or row again manually!
Pro tip: You can edit text anywhere in SmartSuite, including adding emojis (timestamp 20:15).
If you've followed along, you should have a good grasp of budgeting basics in SmartSuite. However, this tutorial only scratches the surface. In addition to the Excel-like qualities we covered today, you can set up automations, manage approvals, use custom dashboards, and use all types of features to take your budgets and budgeting processes to the next level.
Learn how to use these advanced features and more in less than one day with our mini course, How to SmartSuite.
Until next time, enjoy the process!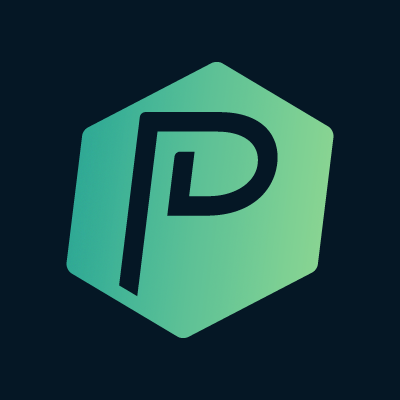 ProcessDriven helps small teams turn chaos into process. The ProcessDriven Approach™️ combines software expertise with practical process-first strategies that have helped 1,600+ teams build a scalable foundation of business systems.