By this point, you're probably aware that Standard Operating Procedures (SOPs) act as a roadmap for your small business, helping to ensure your processes are efficient, effective, and consistent. When used correctly, they serve as valuable reference material for your team, helping to reduce mistakes, keep things running smoothly and adhere to a certain standard. Note that the keywords here are "when used." For SOPs to accomplish all these great things, people must use them!
One common SOP mistake is making them inaccessible to the people who actually need them.
Yes, they might remain "safe" tucked away in an operational binder or secure drive, but when that happens, we know what our team will do – rely on memory! And this is when mistakes are made, and vital steps are overlooked. Because, let's face it, our brains are crammed with so many to-dos, passcodes, important dates, tasks, commercial jingles, and trivia, it would be a miracle to remember anything with perfect accuracy.
In today's video, ProcessDriven CEO Layla Pomper shows us how to connect SOPs to tasks so that they can be easily accessed by people who need them.
Five Steps to Connecting SOPs to Tasks for Your Small Team
1. Document your processes.
You need an SOP before connecting it to a task (timestamp 02:20). If you've found this video, you probably already have at least a few SOPs for your business. If not, we suggest you start with one of these videos:
How to Build SOPs in ClickUp (and the 3 Parts to a Great SOP)
SOP Example: How to Write a Standard Operating Procedure
How to Write an SOP Efficiently for Your Small Team
Or unlock our free PDF containing 109 time-saving SOPs you can apply to your small business here.
2. Identify tasks.
Looking at your SOP, it's time to identify the task or tasks that make up the process (timestamp 03:20). This might be in the SOP name, like How to Create a Folder in Google Drive. Or your tasks might be outlined in each step.
Pro Tip: Define tasks so that one person can easily accomplish them in one sitting. One person can quickly create a folder in Google Drive, but for longer, more complex tasks that depend on multiple team members, such as designing a website, you should break them down into smaller parts or subtasks (timestamp 04:00).
3. Create the tasks.
Depending on your team and the complexity of the tasks you've identified, it's time to create those tasks in your work management solution (timestamp 05:40). This might be one task assigned to one person or a series of subtasks assigned to a small team. The tool you use doesn't really matter. What's important is creating the appropriate number of tasks depending on the scope of the SOP.
4. Connect your SOP.
This is where everything comes together. By connecting your SOP to the task you've identified and created, you ensure your team can access the information they need to accomplish it (timestamp 06:10). If you use an application like SmartSuite, you can add a hyperlink directly to the SOP in your task checklist. Regardless of your preferred solution, ensure the relevant SOP is clearly identified and easy to access, such as including it in the task description or help text.
Pro Tip: Because we know that processes evolve over time, linking SOPs to your tasks rather than creating or pasting them directly into your task checklist ensures there's only one place to update when things inevitably change.
5. Create a template.
The goal here is for the SOP to be automatically available when someone creates a new task. How you achieve this depends on the tool you're using (timestamp 08:30). In project management software like ClickUpUse our ClickUp affiliate link! or SmartSuite, you might actually use the Save as Template function or automate the addition of an SOP link using default field values. Or it may be as simple as copying or duplicating an existing task or task list.
---
Following these five steps to make accessing SOPs easier for your team goes a long way to ensuring they're actually used, which means improving the consistency and quality of your daily operations. Rather than relying on memory because it's faster and easier, team members can always refer to the best practices for any given process.
We hope you enjoyed this video and blog on how to connect your SOPs to tasks. Be sure to visit our YouTube channel and share any questions or comments you have. Who knows? You may even inspire our next ProcessDriven video!
Thanks for watching, and until next time, enjoy the process!
Need some guidance creating SOPs for your team? Download our 109 Time-Saving SOPs Every Team Needs Checklist!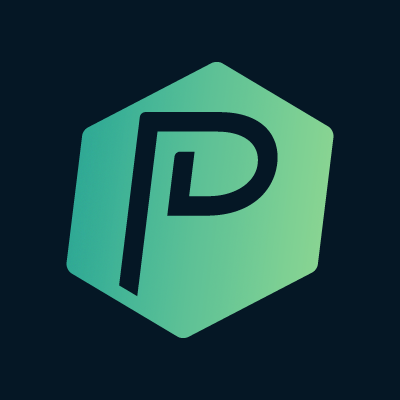 ProcessDriven helps small teams turn chaos into process. The ProcessDriven Approach™️ combines software expertise with practical process-first strategies that have helped 1,600+ teams build a scalable foundation of business systems.