As a small business owner, you're likely familiar with the delicate balance of taking on too much work versus not having enough. Deciding when to take on new business can feel like a gamble without a process. It's as essential to artfully manage revenue growth as it is employee stress while still maintaining the ability to provide customers and clients with the highest level of service. Fortunately, there's a solution!
In this excerpt from the Weekly Review, a members-only livestream hosted by ProcessDriven CEO Layla Pomper, we get to the heart of solving this specific business challenge using capacity forecasting inside the work management software ClickUpUse our ClickUp affiliate link!. 
If you'd like to join the conversation on leveraging new ClickUp features, get expert answers to your questions, and learn more about systems, business processes, and productivity, sign up for our signature training program here.
Q. How can I use ClickUp to track our team's short- and long-term capacity and the many projects running inside ClickUp? (timestamp 00:55)
To address this question, Layla breaks down the process into two parts. 
Part I: Day-to-Day Team Capacity Tracking  
First, we'll replicate the participant's Workspace setup with client Folders, each containing a List (timestamp 02:15). They also use project time estimates and want to see when team members are over capacity so the team leader can shift Assignees, Priorities, or Due Dates when necessary.
Pro tip: if you're struggling to come up with Task time estimates, or they fall in large numbers like 20 to 30 or even 50 hours, then the Tasks are too big. Break these down into more manageable chunks or Subtasks, with the goal of one Task per work sitting. 
Using ClickUp Views, we can visually represent the current workload for each team member (timestamp 02:48).
If administering to a smaller team, you may want to start at the Everything level in the ClickUp hierarchy. For larger groups, drilling down into the Communications Folder can make things more manageable (timestamp 04:20). 
Pro tip: rather than creating each Task and time estimate from scratch, utilize Templates. Simply load the Template for each Task, and the associated time estimate will be automatically added for you. Based on these estimates, you can also use Automations to add a dynamic Due Date for each Task. 
Creating a Custom View in ClickUp
Now that our projects are populated, we'll break down the Tasks and whom they are assigned to.
Create a new View (timestamp 04:30).
Filter the time period to two weeks or one month.
Set the Workload measurement to Time rather than Tasks.
Make sure all Tasks have Due Dates.
Group work by Assignee to see who handles what and who may be overloaded.
Adjust each team member's available daily capacity by clicking the pencil icon next to their name (timestamp 05:20).
Note: By adjusting their availability, you'll see the graph change colors from green to orange to red, indicating a high workload compared to the available time for each team member.
Click on a bar to see the scheduled Tasks for that period.
Pro tip: learn more about how time capacity works with time estimates (timestamp 07:00).
Since our goal is for each Task to be accomplished in one work sitting, utilize Subtasks and enter the time estimates there (timestamp 08:00). These Subtasks will feed into the larger time estimate allowing for increased accuracy in forecasting and reporting.
So that's how you can see the day-to-day picture of who has time and who needs help, but if you want a long-term forecast of when it's the ideal time to start new projects, we'll need to zoomUse our Zoom affiliate link! out by setting up a custom Dashboard.
Part II: Creating a New ClickUp Dashboard with Widgets 
Create a new Dashboard from Scratch (timestamp 10:20).
Add a Bar Chart Widget using the following settings:
Location: Communications Workspace
X-Axis = Time
Time Range = One year by month
Y-Axis = Time Estimate
Group by Assignee
Include Subtasks
See the result (timestamp 11:20).
You can break this down further by week or day.
Using the first View and our newly created Dashboard together allows us to zoom in or out and see who can take on new work and when is the best time for adding and onboarding new clients.
---
Did you enjoy this mini tutorial? Visit the ProcessDriven YouTube channel and leave a comment! Or join us next week by becoming a member and gain access to past and future Weekly Reviews and exclusive content libraries, forums, and other resources.
Don't have ClickUp yet? Try it for free using our affiliate link.
See you next time! Until then, enjoy the process!
Ready to feel fully in control of your business so you can hire, scale, or sell your business with ease? Check out ProcessDriven Foundations™️.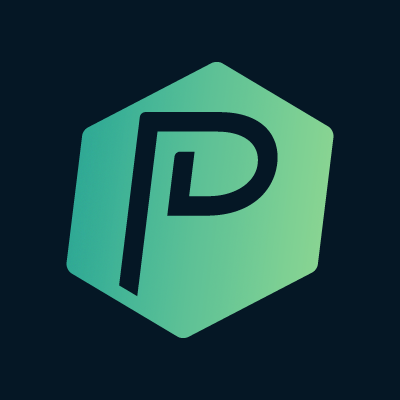 ProcessDriven helps small teams turn chaos into process. The ProcessDriven Approach™️ combines software expertise with practical process-first strategies that have helped 1,600+ teams build a scalable foundation of business systems.