This post contains affiliate links or sponsored content for which we may receive compensation. For details, visit https://processdriven.co/terms
Whether you're new to ProcessDriven (welcome!) or a regular visitor, you may have watched a few tutorials and thought, "but how does ClickUpUse our ClickUp affiliate link! really function when everything is in place?"
Like any new process or workflow, establishing a system requires a front-end time investment, and you want to know if it's worth the effort. We don't blame you! The good news is that once set up and customized, ClickUp continues to benefit not just you but your team and the whole company.
In this video, Vetted ClickUp Consultant, power user, and ProcessDriven CEO Layla Pomper looks at the role ClickUp plays in her daily activities and answers the question, how do I use ClickUp as a small business owner?
We encourage you to watch the full video to understand how Layla organizes the various departments and business areas central to her company's success; however, we have provided timestamps if you want to jump straight to one topic.
Starting the Day with ClickUp Notifications
After checking Google Calendar for a look at the day's scheduled events, Layla begins her day with coffee and a look at the ClickUp Notifications Center. She can quickly view what's on her plate for the day and note any changes or updates since her last log-in.
Morning ClickUp Activities
Begin Time Tracking.
Review Record updates and new Notifications.
Send new items to Tray using the Send to Tray feature (timestamp 02:45).
View Missive

Use our Missive affiliate link!

Inbox for team communication and email.
Check ClickUp Home for action item deadlines and the current Task list.
What is Missive? Missive is an integrated client we use to replace Gmail, Slack, and other tools for centralized ProcessDriven team communications. Learn more about Missive versus ClickUp email here.
Organized Meeting Prep All in One Place
Like many busy CEOs and team leaders, Layla often meets with the various departments and groups. To ensure that every meeting has a purpose and is a good use of time, everyone uses ClickUp to prepare (timestamp 04:00).
Each meeting is organized as a Task and contains the agenda, notes, and Subtasks for attendees. Using Checklists, Reminders, and Task Descriptions, the team members' requirements and expectations are established before the meeting. This ensures that everyone is prepared, knowledgeable about the discussion points, and can contribute meaningfully.
Layla and her team often use another integrated app, TextExpander, which transforms any abbreviation into longer saved content to help fill out ClickUp Text Fields. You can create and access these "snippets" by using shortcuts. For example, if you want to add your email to a document or text field, you'd type ";em," and the unabbreviated address entered. See how Layla uses TextExpander to populate Fields (timestamp 06:10).
Content Creation Workflow
Another common task for Layla is content creation for the ProcessDriven YouTube channel and blog. The content creation team relies on Templates, Checklists, Automations, and Dependencies to keep things organized and on track.
📌 Pro Tip: Create a new Task for every action item, even if completing the Task takes only minutes. Instead of a to-do, think of it as recordkeeping. You'll have documented each step of your process history and be satisfied to immediately cross that item off your list. Win-win!
Many of the topics for ProcessDriven and ClickUp content are generated from user and viewer comments. In the video, you can see how these are broken out and how Layla uses Templates to ensure that each piece of short-form content is cohesive and standardized. These Templates have been adjusted and predefined with default Task Descriptions, Subtasks, and Assignees. Once completed, the Dependency is removed, and the Task reassigned, clearing the way for the next team member. See it in action at timestamp (10:00).
Create Standard Operating Procedures (SOPs)
Removing roadblocks to task completion is part of keeping various teams and departments running smoothly. At ProcessDriven, a centralized task-based SOP library provides a clearinghouse of information that anyone can access for step-by-step guides on pretty much anything company-related!
When a team member asks how do I? where do I? or why do I? they can find those answers in a standardized SOP. See Layla's custom dashboard and SOP database at timestamp (14:10).
Complete Team Member Reviews
Another part of Layla's day includes ensuring clients and team members receive the support they need. Private coaches are a relatively new addition to the ProcessDriven family, providing consultations and 1:1 ClickUp coaching to help people and companies organize and systemize their businesses.
Each coaching session is tracked in ClickUp, includes self-review Tasks, and is assessed by Layla (timestamp 16:40). Client feedback via a ClickUp form provides additional details about the experience. This information can be transformed into follow-up tasks, constructive feedback, customer testimonials, and other trackable activities, assigned to team members, and added to To-Do lists.
Big Picture Planning
For her final project of the day, Layla sets aside time to review objectives and goals for the coming year (timestamp 19:20). Using the Timeline View in ClickUp, she can linearly track progress and see results immediately. This includes budgeting from a goals perspective and finding the best approach and projects to achieve success.
End-of-Day Wrap-Up
Layla's end-of-day mirrors her morning routine, checking tomorrow's calendar, reviewing ClickUp notifications, transferring new action items, and responding to emails.
ClickUp supported each of Layla's projects, and it kept her organized, helped her communicate with diverse teams, saved time on data entry, and kept a record of where the day went and what was achieved. In addition to making Layla's day more accessible and productive, it helped her teams accomplish more.
🔗 Sign up for TextExpander using our affiliate link to save time on repetitive work and focus on what's important!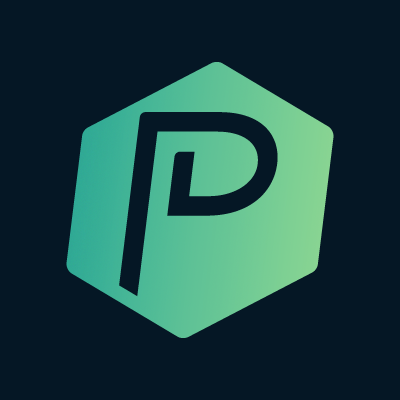 ProcessDriven helps small teams turn chaos into process. The ProcessDriven Approach™️ combines software expertise with practical process-first strategies that have helped 1,600+ teams build a scalable foundation of business systems.