Looking to use ClickUpUse our ClickUp affiliate link! for personal use, personal tasks, or general life management? I'm here to help!
Throughout this month we've been releasing content all about personal productivity and life organization using ClickUp…and I wanted to take some time to pull some of the most common "How to use ClickUp to…?" questions here to help YOU get unstuck as you build out the ClickUp structure you need.

Here we will cover:
00:00 – Introduction
4:37 – How can I store, organize and access reference information in a Doc (wiki-style)?
8:49 – How can I create a many-entries-per-day digital journal in ClickUp?
24:41 – How can I create a one-entry-per-day journal in ClickUp?
26:37 – How can I use Notion AND ClickUp for personal use?
32:05 – How can I create a write-when-I-feel-like-it digital journal in ClickUp
33:12 – How can I create my daily routine in ClickUp?
35:43 – How can create a daily planner in ClickUp?
37:58 – How can I manage cumulative goals in ClickUp?
43:33 – Bonus: Adding a Google Doc into ClickUp.
46:05 – How can I create a personal knowledge base (Notion-style) in ClickUp?
52:00 – Bonus Q: Are you able to embed Docs in task descriptions and organize the docs through the task organization tree?
53:10 – Bonus: My opinion on the difference between Todoist's folders and ClickUp's Folder Structure.
55:03 – How can I create a Vision Board inside Clickup?
1:01:37 – How to scan documents/letters straight into ClickUp.
1:02:00 – How can I track life and chores in ClickUp?
1:05:38 – Can I set up a personal budget in ClickUp?
1:07:02 – How can I set up classes for kids who are in remote school?
1:12:34 – Should "Personal" be a Space, Folder, List or whole separate Workspace?
1:14:40 – Can I exclude personal tasks from my inbox?
1:16:57 – Can I survive on the free plan with limited storage?
1:19:24 – Is my personal Google Calendar showing up to everyone in my Workspace? 1:20:25 – Can I turn off all the team features?
1:22:23 – What could I potentially build into ClickUp? I need some inspiration!
1:28:15 – Bonus: You mean free YouTube videos aren't enough income to run a business..!?
/ / / / / / SUPPORT OUR WORK / / / / / /
? Want to work with me to get your ClickUp in order? Join our membership at processdriven.co
☕ Want to just say thanks? Buy Layla a Coffee at https://processdriven.co/buy-coffee
⭐ Want to try ClickUp for yourself? Use my affiliate link processdriven.co/clickup
/ / / / / / LEARN CLICKUP / / / / / /
? Join our (free) Facebook Group by visiting at: https://bit.ly/PD-FY-Group
? Get software tips directly in your inbox: https://bit.ly/PD-YT-News
➤ Want to steal my gear/setup/software stack? https://processdriven.co/hub/#links
Affiliate Disclaimer: Some links go to my website or are affiliate links where I'll earn free stuff, a small commission, or good karma if you make a purchase. There is no additional cost to you for using these links, but it does help support me and this content…and (sometimes) gives you discounts, too!
Related Resources
➤ Secret Routine for STAYING PRODUCTIVE in ClickUp! – Daily Method of Operation – Ambitious VA
➤ "Adulting" with ClickUp | How to Organize Your Personal Life in ClickUp (Tour)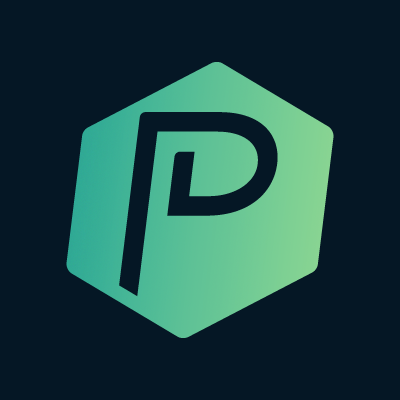 ProcessDriven helps small teams turn chaos into process. The ProcessDriven Approach™️ combines software expertise with practical process-first strategies that have helped 1,600+ teams build a scalable foundation of business systems.