Need SOP examples for your service-based business? Looking to start documenting your processes with SOPs and don't know where to start?
In this post, we're going over a Standard Operating Procedure checklist with 5 SOP examples for service-based businesses – so you can start small and build your SOP catalog quickly and efficiently!
Do you love ProcessDriven? Get paid for it! 💰
Where to start when documenting your processes with SOPs
If you're just getting started with documenting the processes within your service-based business, you might be thinking, "But where do I start?"
Don't worry – we have you covered. Let's go over some of the best processes to start documenting so you can start building your SOP database.
Not sure what an SOP is? We have a post that fully explains what they are and how they can help you systemize business here: WHAT IS AN SOP?
SOP Example #1 – How to create a Customer Folder
You most likely have some way to track who your current clients are and the deliverables they need. If you don't, create that first! Then come back – this will make much more sense if you at least have a current way of tracking current clients and their deliverables, promise!
To create this first SOP example, simply find some way to document -we suggest writing them down or typing them out – the steps you follow when immediately after a client says, "Yes! Let's work together!"
Whether that's:
Creating a list in ClickUp

Use our ClickUp affiliate link!

Creating a folder in Asana
Creating a new Google Drive folder
… whatever it is, put it on the list!
This will keep your process streamlined, so you don't end up with notes and tasks all over the place.
This SOP example is focused on your first impression with the client. Having this process documented, streamlined, and easily replicated is a sure-fire way to make sure that the initial interaction is top-notch and that you're not letting anything fall through the cracks.
Need some guidance creating SOPs for your team? Download our 109 Time-Saving SOPs Every Team Needs Checklist!
SOP example #2 – How to deliver a deliverable
The second SOP we suggest for service-based businesses entails creating is a list of how you give the deliverable they're hiring you to deliver.
Keep in mind that this can be a hard process to start documenting. Instead, one easier place to start is outlining how you give them the deliverable. One example could be finishing a website means you now give the client the login and make the website live. If you're stuck, just ask yourself: what do I do when I'm done with a client deliverable?
If you're struggling to create an SOP or think they may take too long, check out this post for some inspiration: SOP EXAMPLE: HOW TO WRITE A STANDARD OPERATING PROCEDURE – FASTER!
SOP Example #3 – How to create an invoice
This is one process that you'll be repeating over and over, so writing down the steps can help make sure you get paid, and there's no confusion when it comes to your client's administering payment.
Anything from entering the information into Quickbooks to sending the client a confirmation email is relevant here. Keeping your billing consistent will save you a ton of headaches down the line!
Do you love ProcessDriven? Get paid for it! 💰
SOP Example #4 – How to communicate with clients
This isn't really about specifically what you say to clients. This SOP example is referring to where you communicate with them and when.
If you have a team, it's even more important to keep your communication centralized! The goal here is to keep everyone on the same page when it comes to communications regarding your clients. This could be as simple as who manages incoming client emails or how to send an email and CC the whole team.
Ideally, you create a smooth system here, so one team member isn't emailing your client one thing while another is answering with something else. (We've all been there – let's agree not to go back! )
SOP Example #5 – How to collect a testimonial
We don't need to explain why it's great to have testimonials in a business, but we highly recommend including this in your process. Sure, it can feel a little awkward to ask for one, but if you just make it the standard thing you do in your business as a whole, it can become easier to ask.
One way to do this is have set milestones in your client agreement. When you hit them, simply send an email saying something such as, "Hey, we've been enjoying working with you, these are some specific wins we've hit by working together, could you leave us a Google review?"
Alternatively, you could do something such as reach out to your favorite clients over the past quarter, write them a personalized email, and send them a form to fill out.
As you go throughout your day-to-day work process, keep track of the SOPs and processes you need to create. That way, when you or your team have extra time, you can start creating them one by one.
Need some guidance creating SOPs for your team? Download our 109 Time-Saving SOPs Every Team Needs Checklist!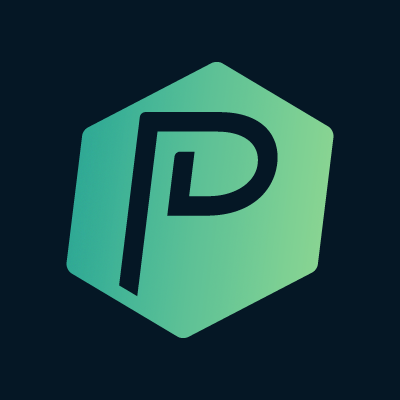 ProcessDriven helps small teams turn chaos into process. The ProcessDriven Approach™️ combines software expertise with practical process-first strategies that have helped 1,600+ teams build a scalable foundation of business systems.