Ready to feel fully in control of your business so you can hire, scale, or sell your business with ease? Check out ProcessDriven Foundations™️.
One of the most significant benefits of working with a consultant is the ability to leverage their expertise. The investment can be quite a value compared to the cost and commitment of hiring a highly specialized employee. However, the best freelancers and consultants know their worth. If you're hiring an expert, you don't want to scrape the bottom of the barrel. You want results. When you hire the right person, they'll pay for themselves.
For your part, being the best client you can be ensures your contractor can succeed with as little friction as possible. You want them to spend their time finding solutions, not facing roadblocks! 
So, how do you prepare? We asked an expert! ProcessDriven CEO Layla Pomper hires and trains consultants and is a consultant herself. In today's video, she shares four tips for being a better client, so you can get the most out of your consultant or freelancer. 
Four Tips for Working with Consultants and Freelancers
When hiring consultants and freelancers, time is quite literally money. Here are four ways you can preemptively smooth out the process: 
Have consultant-friendly conversations (timestamp 01:20). 
When hiring an expert, focus on results. It's their job to develop a roadmap on how to achieve them. Established and measurable goals give your consultant a starting point from which to work backward. It also shows them a clear picture of what success looks like. You'll know you're on the same page, working towards a shared vision. 
Let them know if you've attempted to resolve the issue previously, either on your own or with another provider. The more details you provide upfront, the more your consultant has to work with. Likewise, if you have ideas about the problem's origin or potential solutions, share those too. But trust that your consultant's objectivity allows them to consider all possibilities; they're the expert! 
Provide context (timestamp 04:30). 
Give your consultant a head start by providing the necessary information to properly review and analyze your concerns. Whether it's filling out an intake form, or another part of the discovery process, offering those details upfront will save you valuable meeting time and back-and-forth communication later. 
Check the logistics (timestamp 06:30). 
Speaking of saving meeting time, you'll want to spend your meetings discussing topics that move your business forward, not figuring out ZoomUse our Zoom affiliate link! settings. Prepare for your sessions by ensuring any technology involved, such as web cameras, video chat software, and links sent by the consultant work properly before you need them. You don't want to waste 15 minutes of a 45-minute call on microphone and video problems!
Quick Meeting Tips:
Be on time.
Check technology in advance.
Make a list of questions or topics to address.
Eliminate distractions.
Respect everyone's time. 
Hire the right person (timestamp 08:00). 
Hire someone whose opinion you trust and respect. The right consultant is more than the sum of their experience and knowledge. They should get you and your company, understand your vision, and to some extent, be a good match for your company culture. 
Two signs a consultant may not be the right fit: 
1. You don't get each other. Sometimes people just don't click, and that's okay.  
2. You argue or debate over recommendations. This can be a symptom of values, mission, or processes being out of alignment. 
---
Do you have questions or comments on how to be a great consulting client? Please share below the video on our YouTube channel and hit the Like and Subscribe buttons for even more free ProcessDriven content. 
If you're ready to build your company's process foundation, join our community, ProcessDriven Foundations™. You'll find everything you need to get organized and create efficient workflows. As a member, you'll also gain access to 1:1 consultation. 
Click here to start: I'm ready to enjoy the process!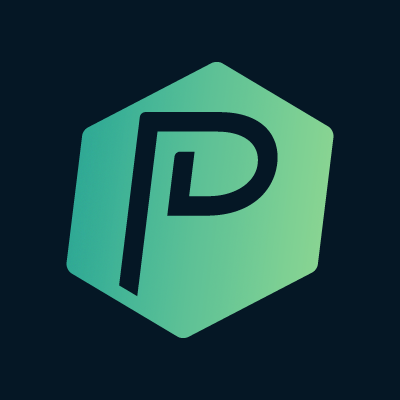 ProcessDriven helps small teams turn chaos into process. The ProcessDriven Approach™️ combines software expertise with practical process-first strategies that have helped 1,600+ teams build a scalable foundation of business systems.