This post contains affiliate links or sponsored content for which we may receive compensation. For details, visit https://processdriven.co/terms
As an entrepreneur, it's easy to get bogged down in the day-to-day running of your business. At some point, the only way to grow and scale is to delegate this work to someone else, like a virtual assistant (VA). If you've reached the point where you're considering hiring a VA to take part of your workload, congratulations! That's a huge milestone, so take a minute to pat yourself on the back!
If you've never hired a VA, you may feel nervous and unsure of what to expect. Small business owner and ProcessDriven CEO Layla Pomper has hired and fired (!) her fair share of freelancers and virtual assistants over the years. In today's video, Layla shares her experience and outlines everything you need to prepare for hiring a virtual assistant with confidence.
No time to watch the full video? Use the timestamps provided to jump to a section.
What is a Virtual Assistant?
A virtual assistant is typically an independent contractor who provides remote administrative services to one or multiple clients. Hiring a VA is a cost-effective solution for small businesses and busy entrepreneurs who don't need full-time, on-site admin support. A VA can take on many traditional responsibilities, like scheduling appointments, responding to emails, preparing documents, arranging travel, booking meetings, data entry, and perhaps being the first point of contact for potential customers, without the overhead and commitment of hiring an employee.
10 Steps to Prepare for and Hire a Virtual Assistant
Step 1: Check State and Regional Laws and Regulations
Disclaimer: The following information is not legal counsel, business advice, or a substitute for consulting with a legal or human resources professional.
For legal purposes, it's vital to understand the difference between an independent contractor and an employee in your area. In most cases, this classification outlines specific employment guidelines to follow. Some key areas to review include:
Who decides when, where, and how work is completed?
Who determines the financial and business aspects of the project?
Are equipment or benefits provided?
For example, you can expect employees to work set business hours at a specific location and perform work according to company procedures. A freelancer or contractor will set their own hours and work site, accomplishing their tasks how they see fit to meet client expectations.
Step 2: Define Your Processes
Now that we know the hiring framework for our virtual assistant, it's time to define the processes involved in daily operations to determine which ones they are best suited to take on.
Make a list of all reoccurring and routine tasks, such as posting to social media, responding to customer inquiries, invoicing, processing orders, etc.
Pro Tip: Unsure of what tasks are best suited to a VA? Identify activities that you can't do, shouldn't do, or dislike doing.
Step 3: List One-Time Tasks
Create another list, this time of one-time projects or special activities that you want to delegate. Perhaps you need help preparing for an annual tradeshow or end-of-year inventory or want to front-load all your holiday social media posts. Consider all limited-scope projects where a VA could add value and save time.
Step 4: Create an Onboarding List
Develop an onboarding list using your favorite work management system like ClickUpUse our ClickUp affiliate link!, SmartSuite, or in Google Docs, or a basic spreadsheet. Your onboarding list should include items like completing tax documents, training, reporting requirements, team introductions, and other relevant activities for starting work with contractors or freelancers.
Pro Tip: Save lists and text you create as you prepare to hire a virtual assistant in a productivity tool like TextExpander (affiliate link). TextExpander allows you to keep the selected text as "Snippets" for adding to future documents with simple abbreviations and shortcuts.
Step 5: Prepare for Your Additional Workload
Although hiring a VA will save you time and lighten your overall workload, it comes with management tasks to add to your to-do list. Set aside time to assign work, communicate expectations, answer questions, coach, and review work. Frequent check-ins and ensuring your virtual assistant has an appropriate workload can reduce friction down the line.
Step 6: Plan How to Use Extra Time
Free time has a way of being frittered away. Take a moment to plan how you want to use your newly gained freedom from admin work. Will you use it to scale your business? To spend more time with family? Cultivate valuable partnerships? How you use the time you get back is up to you.
Step 7: Define Contract Terms
Contract terms set work expectations and define the areas we want to negotiate, such as budget, time zones, fixed project scope, and termination. You may wish to avoid hourly agreements and focus on virtual assistants who provide project pricing, work in your time zone, and offer non-disclosure agreements, for example. Also, consider how much notice you want to give or receive for termination.
Step 8: Create a Test Project
Before you dive into hiring a virtual assistant, it's a good idea to try a test project with your top candidates. A small project allows you to evaluate their work and see if they are a good fit without a significant financial commitment.
Create a standalone project that utilizes the most important skills or qualities you're looking for. If you're hiring a VA to assist with social media, you may ask them to create a week's worth of social posts and graphics, for example. Not seeing the quality or work ethic you expect? Cut your losses and move on to the next qualified applicant.
Step 9: Hire
Like any freelancer or contractor, virtual assistants are small business owners and should have a client onboarding process of their own. During the hiring process, set clear expectations, negotiate key contract points, outline deliverables, request necessary tax and payment information, and agree on deadline expectations.
Step 10: Write a Break-Up Letter
Why write a break-up letter now? Not to dampen your celebration, but it can take time to realize that someone isn't the right fit for a role or company culture. Unlike employees who, under ideal circumstances, would work for you until retirement, freelancers can be more transitional.
To prepare for the eventuality that circumstances may change, write a termination letter and save it in your private drive. Now, whatever happens, you have an objective letter to send at a moment's notice. Writing a letter at the start prevents personal feelings from overriding professionalism in the heat of the moment if things go wrong and can relieve much of the anxiety and stress that comes with letting people go.
Example of a Generic Break-Up Letter:

Hi ___!

I really appreciate the work you've done so far for [[ my company name ]]. However, I'm writing to cancel our current contract effective [[ date ]].


[[ IF POSITIVE EXPERIENCE ]]
I really appreciate your efforts so far -- this shift is no reflection of your care or skill and truly due to changes in business needs. I'd be happy to provide a testimonial for your service for your marketing efforts.

Would you be open to discussing the details of offboarding during our next call?

Thank you so much!


[[ IF NEGATIVE EXPERIENCE ]]
I really appreciate your services to date.

Would you be open to discussing the details of offboarding during our next call?

Thank you so much!
Conclusion
That said, preparing to hire your first virtual assistant is exciting! Whether you're using the time to grow personally, professionally, or both, getting your ducks in a row before you hire will ensure a smooth transition for you and your new VA.
Hate retyping? Find searching through content to cut and paste a hassle? Become a master at shortcuts with our sponsor TextExpander and use abbreviations to insert saved text anywhere quickly.
Visit our YouTube channel and subscribe for more ProcessDriven content for entrepreneurs and small business owners.
Tired of learning ClickUp the hard way? Maybe it's time you and your team check out our How to ClickUp Mini Course to master the ClickUp basics in less than ONE day!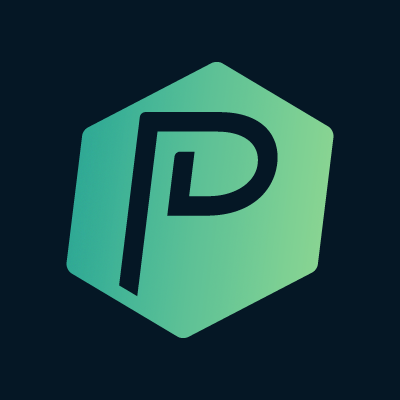 ProcessDriven helps small teams turn chaos into process. The ProcessDriven Approach™️ combines software expertise with practical process-first strategies that have helped 1,600+ teams build a scalable foundation of business systems.