Are you looking to automate your workflow? Many business owners believe automations are the magic solution to their problems, but what if I told you automations could actually hurt your business?
In this video, we're discussing the five situations where you shouldn't automate your workflow!


Not a video person? No worries! We'll cover all the main points in this article.
Why automations aren't the answer…
If we believed marketers, we would think automating everything is the secret to business success. Just put in an automation, and suddenly, you're making money in your sleep! That's it. You're done. You can fire your staff.
"Automations are the answer!"
…Like most things when it comes to marketing, this is a lie.
After working with thousands of businesses as they go through the systemization journey, we've found that automations aren't the answer people are typically looking for.
Many business owners get excited at the thought of automating their business, but they tend to get excited for the wrong reasons.
In most cases, these automations will not make your business any better — it might actually make it worse.
This is most likely because businesses often implement unnecessary or wrong automations.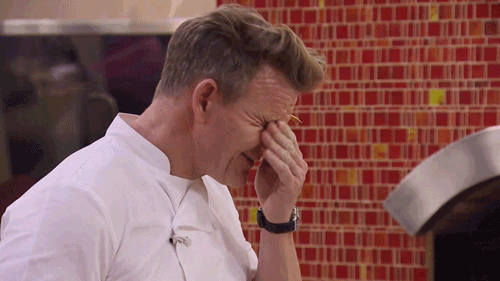 To prevent you from getting any extra headaches like Gordon, we're going to help you save time!
That's why we're discussing the five situations (or signs) where you shouldn't automate a specific workflow (or component) of your operation.
Before we start, you should know that we have tons of automations at ProcessDriven. We believe automating workflows is extremely valuable. However, it requires certain care and precision that isn't often advertised when discussing automations.
Let's dive in!
To watch this explanation in video format, watch the video at the top of this article at timestamp 00:00.
Reason #1: Personal Touch is Your Edge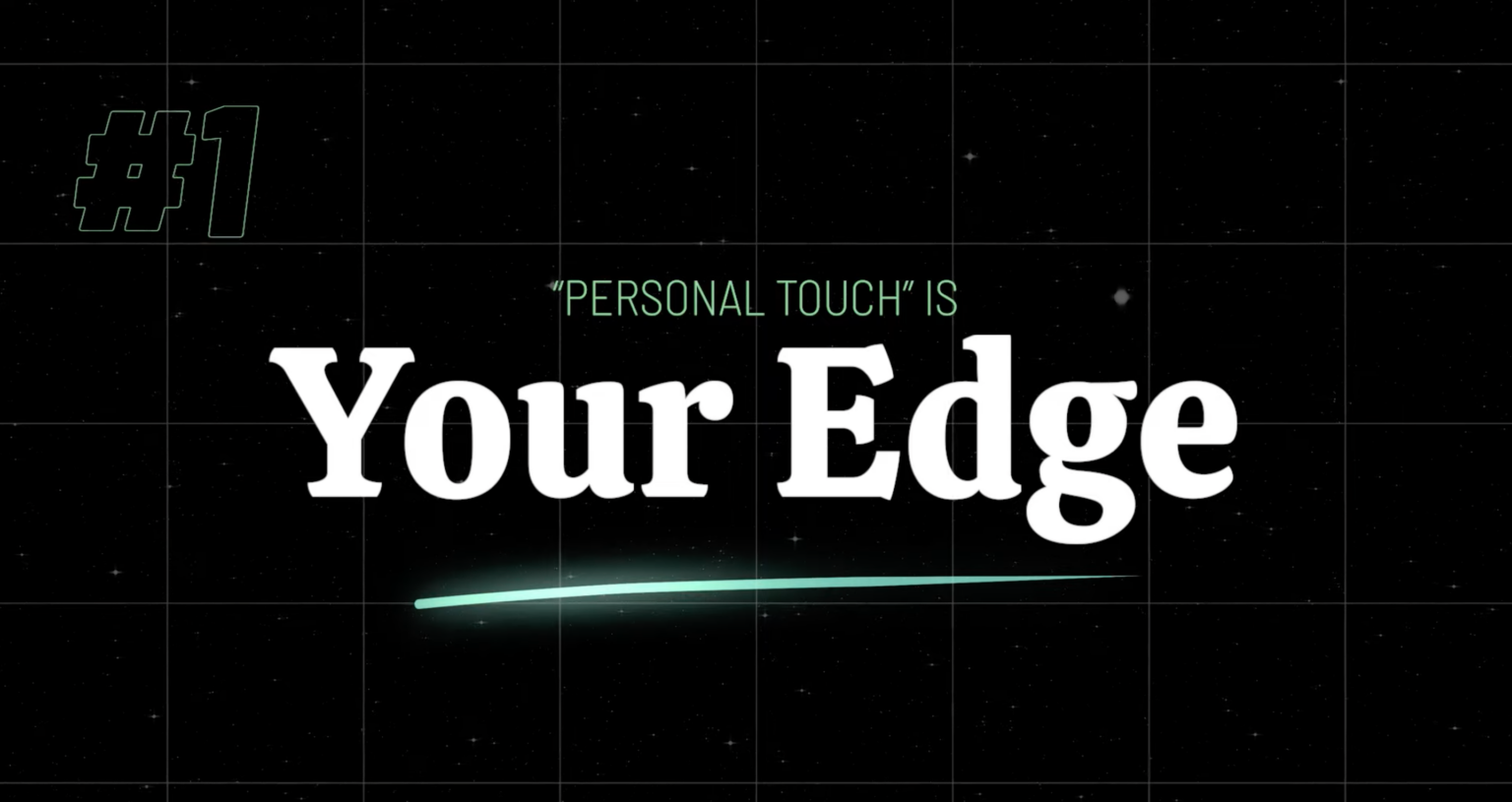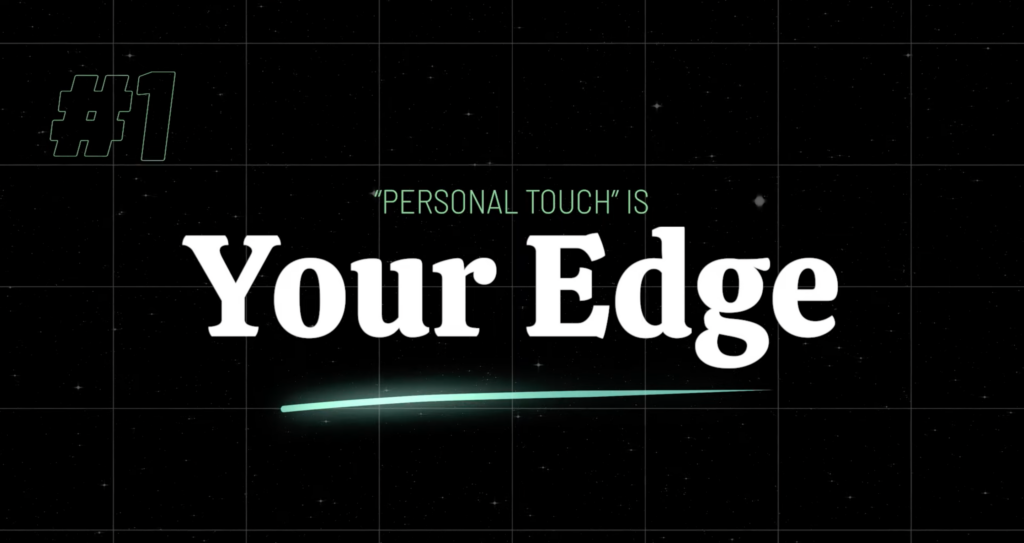 This refers to any situation where the human interaction part of your process is the driving force for generating value.
If your organization stands out from its competitors because of your high-touch and high-quality customer service — automating that service might be shooting yourself in the foot. Suddenly, the thing that made you special is gone, and you're just like everybody else.
For example, let's say you're a writer. Using your personal life experiences while writing is what makes you unique. You're shooting yourself in the foot if you start automating your writing by hiring someone or using AI.
Using a personal touch instead of automating might sound obvious to some, but we often see this, particularly in agencies and other service-heavy business models.
These businesses tend to have a ton of labor going into every project and are desperately trying to find opportunities where they can cut down on costs.
As a reminder, evaluating whether that human aspect going into a particular process is important to you is crucial. If the answer is yes and you want to make sure you:
Stand out amongst your competition;
Make your customers happy; and
Make your experience what it is
…do not automate it.
To watch this explanation in video format, watch the video at the top of this article at timestamp 01:32.
Reason #2: People Are Still Learning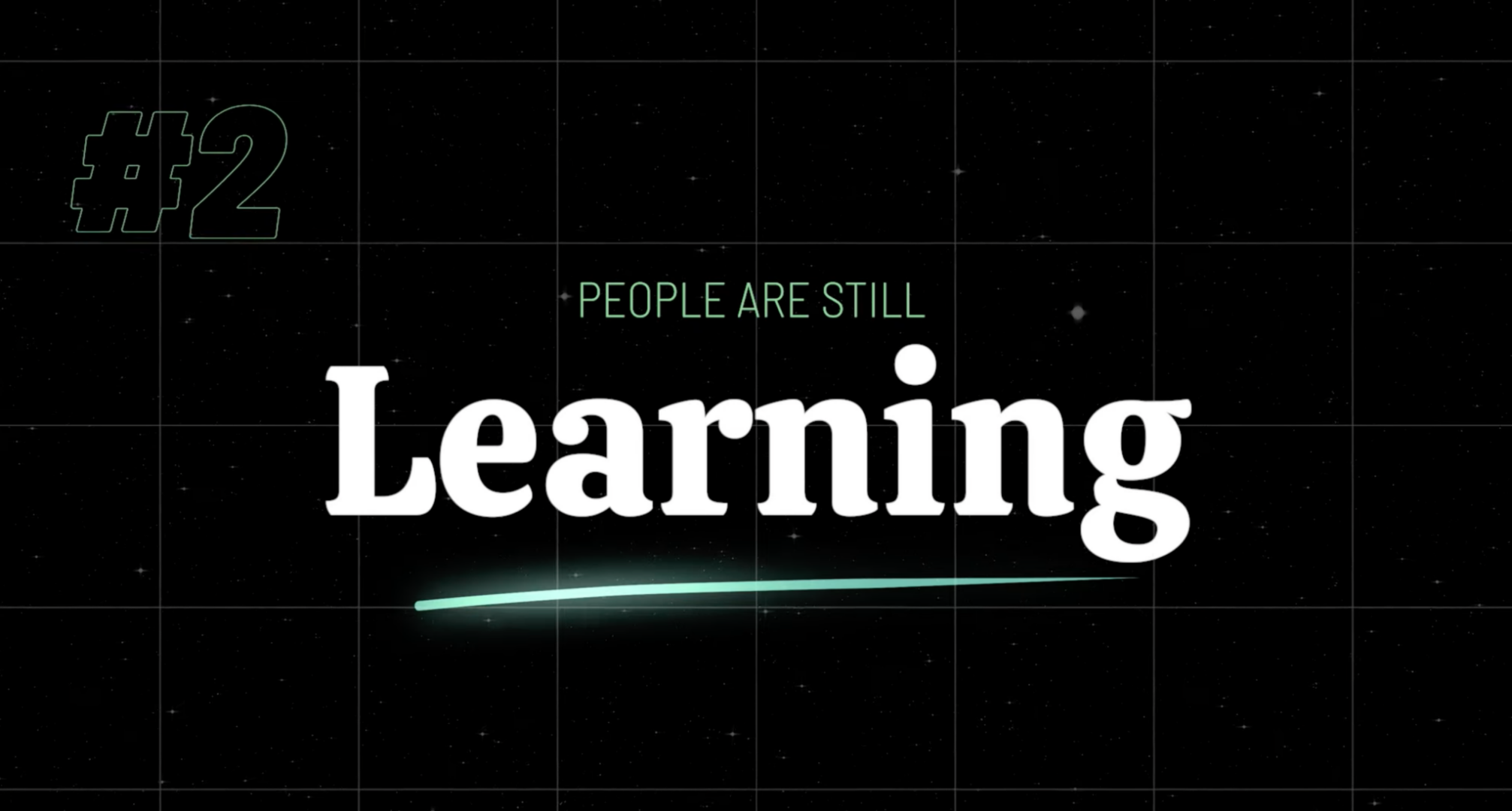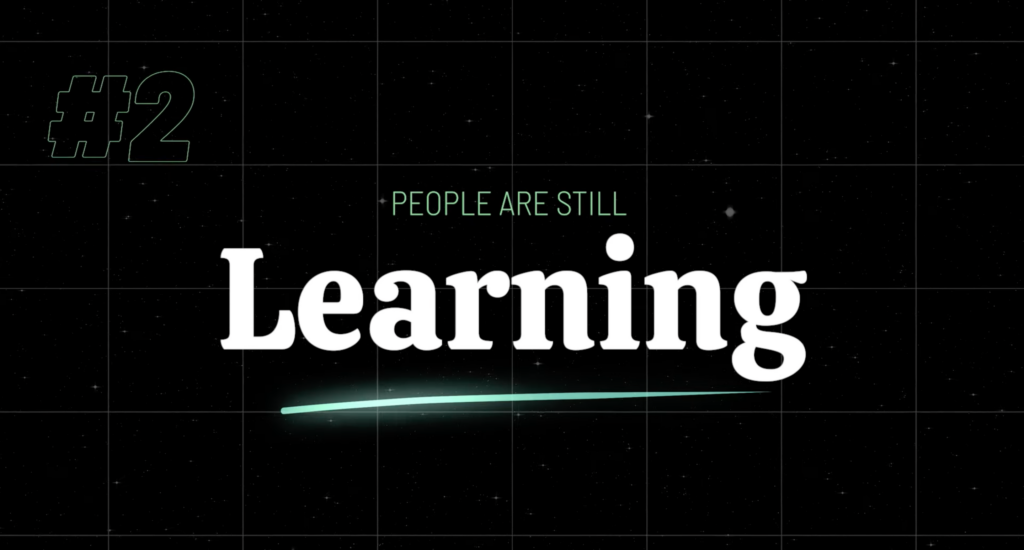 Just like the first reason not to automate your workflow, reason number two also has to do with people: internal people!
Think about the people on your team and how they're currently working in the process you're considering automating.
How comfortable are those people today with that process? If the answer isn't, "They're super comfortable!"
…do not automate it.
If your team is still in a learning state, either with the process or with the technology you're using for that process, automating things will lead to confusion. Automations can be complicated — let's not overwhelm them!
Let's say just last week you (barely) started getting used to a tool like ClickUpUse our ClickUp affiliate link!, and ClickUp is where you're organizing all your social media content.
Now imagine trying to figure out ClickUp as a beginner — you're having a hard time finding tasks, due dates, notes, etc., and it's all scary and confusing — and all of a sudden, things start happening automatically without you clicking anything.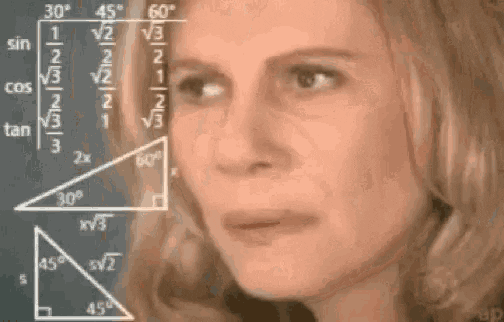 You went from ~slightly~ overwhelmed to SUPER overwhelmed because automations are throwing more complexity at you.
This is the situation we want to avoid.
Whether you have a new piece of technology or a new process — if people on your team are still learning it — we encourage you to hold off on automating for a few days, weeks, or months.
However long it takes for your people to feel comfortable enough that introducing a brand new thing (automations) for them to understand isn't going to feel like it's adding more to their pile.
Rather than implementing automations all at once, try implementing a phased approach and slowly introduce the new automation to your existing process and people to reduce overwhelm.
To watch this explanation in video format, watch the video at the top of this article at timestamp 03:10.
Reason #3: You Don't Actually Need What Automation Provides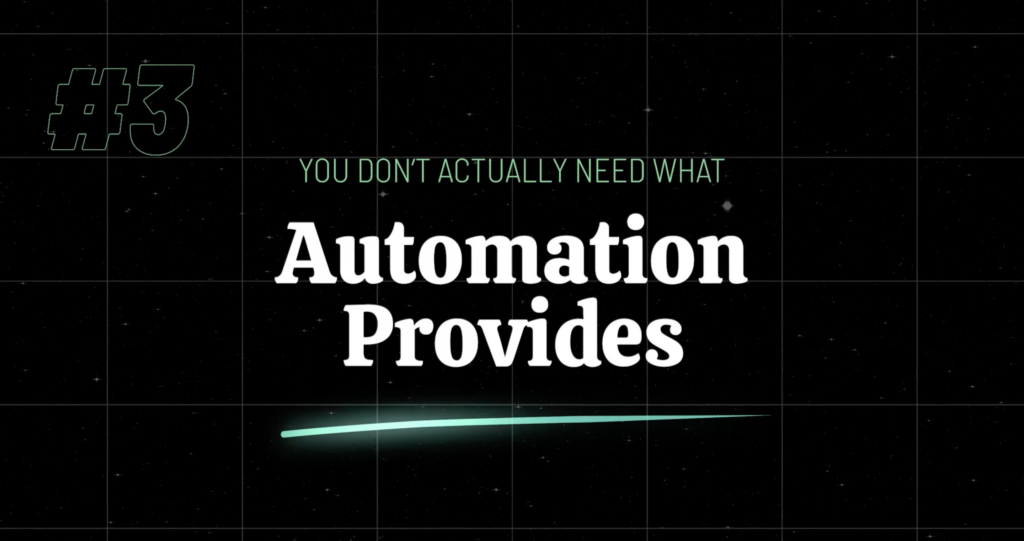 You might be wondering, "Why would I automate something if the automation isn't going to help me?"
We really don't know, yet we see it all the time.
Automations generally help in three broad categories:
Reduce labor
Increase speed
Increase accuracy & consistency
However, if you don't need these three things…do not add automations.
We keep seeing instances where people have tried to automate a process because they want to ensure the process reflects the customer's needs.
For example, let's say a customer says to you, "Hey, I want my T-shirts designed."
Now imagine you want this automation set up because you frequently work on tasks that don't seem to relate to what the customer wants, and as a result, they sometimes feel unheard and upset because their order is wrong.
Would an automation really help with this?
The answer is most likely no.
You're not understanding your customer because you're not communicating with them. This situation is best addressed by asking questions and communicating more effectively. (Which isn't an automation's strength.)
You could do it if you're feeling ~fancy~ but it may not be the most direct path. A more direct approach would be having a five-minute phone call with a customer or creating a better intake form.
This example is a common one we see where automations are employed when they're not actually going to help the issue at hand.
When it comes to any problem in your business, you want to find the best solution for that problem. To do that, you need to understand the actual problem and explore which tools you have available to solve it.
Automation is only one tool.
When there's a communication disconnect in your business, often, people are better communicators than the technology people create.
You must match the problem with the solution. Don't just throw automations at every situation you find!
To watch this explanation in video format, watch the video at the top of this article at timestamp 05:03.
If you're looking to systemize your operations, define your processes with action-oriented exercises, and equip them with SOPs, automations, delegation, and more — check out our FREE strategy training, The Blueprint, to learn more.
Reason #4: You Do Not Have a Go-To Mechanic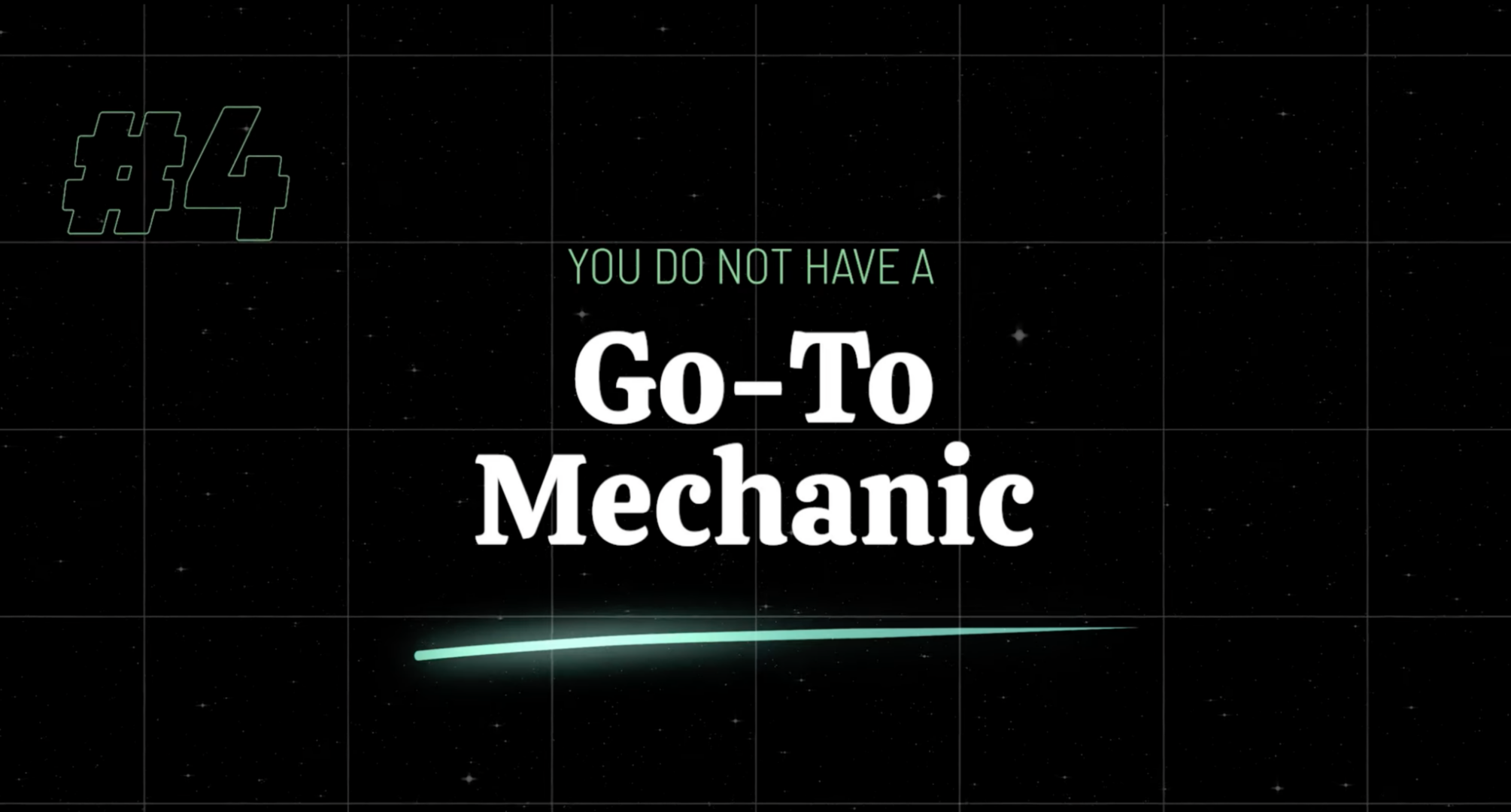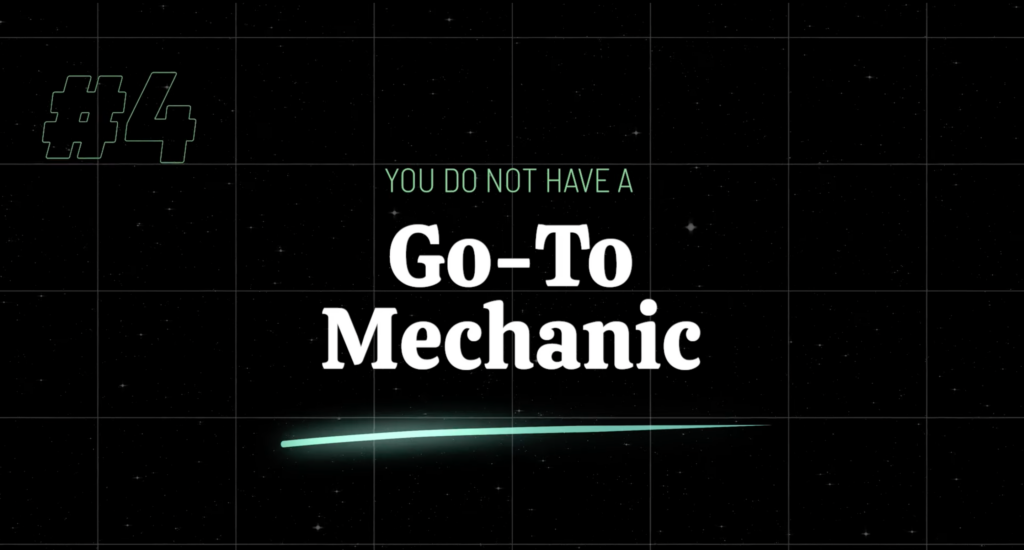 Automations have this connotation with being set up and forgotten. However, the fact is that automations are usually between (or within) a piece of technology.
If there's one thing we've learned about technology over the past few years is that it's ever-changing and evolving. As technology changes, things also break, servers go down, and outages happen.
Every time something like this happens, your automation will require maintenance.
We don't want you to get into the world of automations because you expect it to save you tons of time and require no work from you.
If you're looking to automate your workflow, you also need to be willing to sign yourself up for the maintenance process. If you're someone who hates maintaining your technology, AKA you would hate to go into your Make or Zapier or ClickUp Automations, you would hate doing this process.
Your two solutions are to either learn to like this process (if that's even possible) or hire someone who knows and appreciates this skill set.
Maintaining your automations needs to happen no matter what. Being prepared is essential, so you're not overwhelmed when something inevitably breaks.
The alternative is ignoring the problem and letting a broken automation sit there. Now, all the hours you put into setting up this automation are wasted rather than just spending ten minutes routinely maintaining the automation every week.
Please do not go down this path. Understand that automation is an ongoing thing.
If you're not willing to maintain automations or hire someone to do it for you, don't bother with the upfront investment of setting them up. You're probably better off doing that process manually.
To watch this explanation in video format, watch the video at the top of this article at timestamp 07:37.
Reason #5: You Do Not Have a Proven Recipe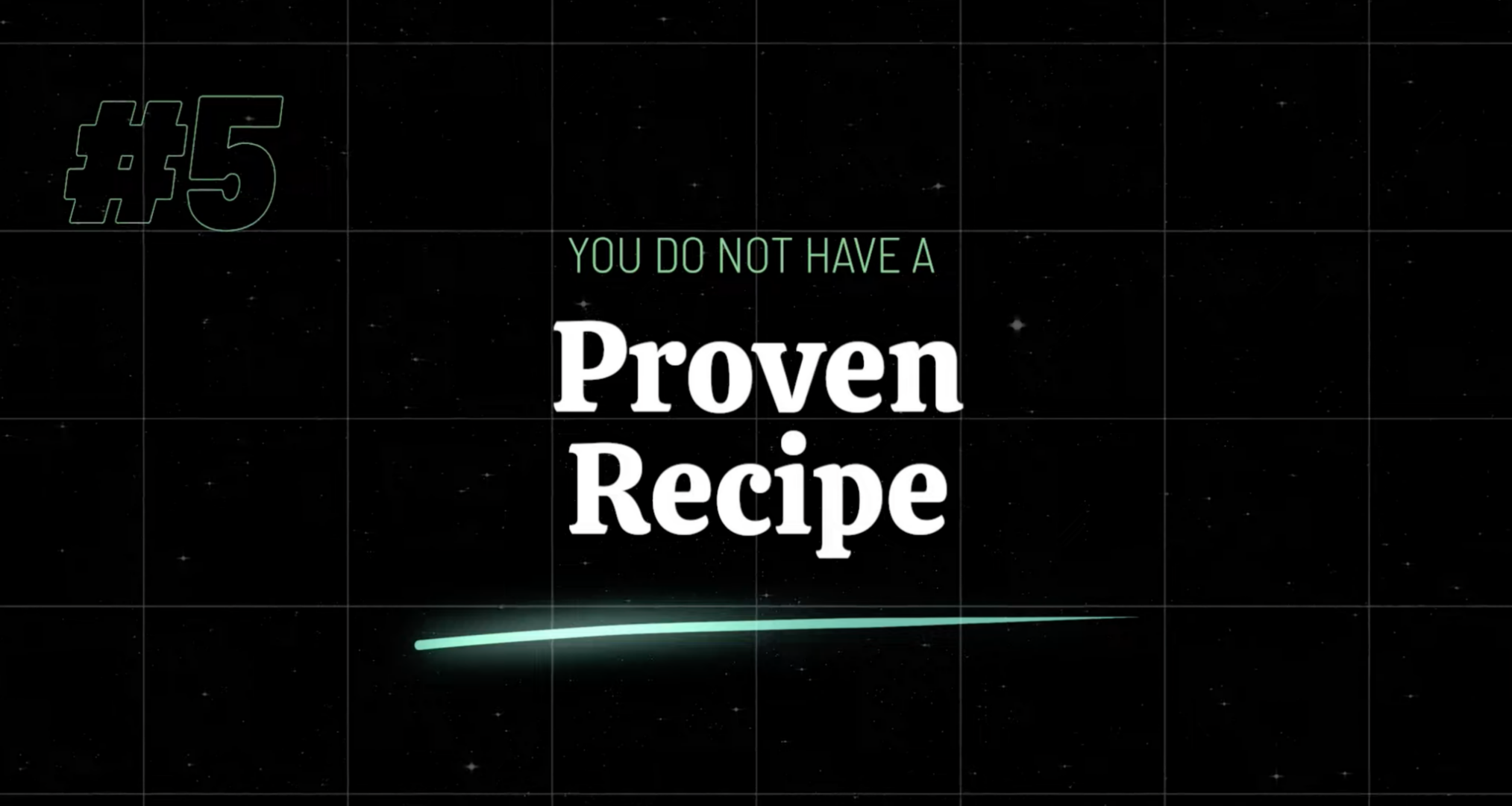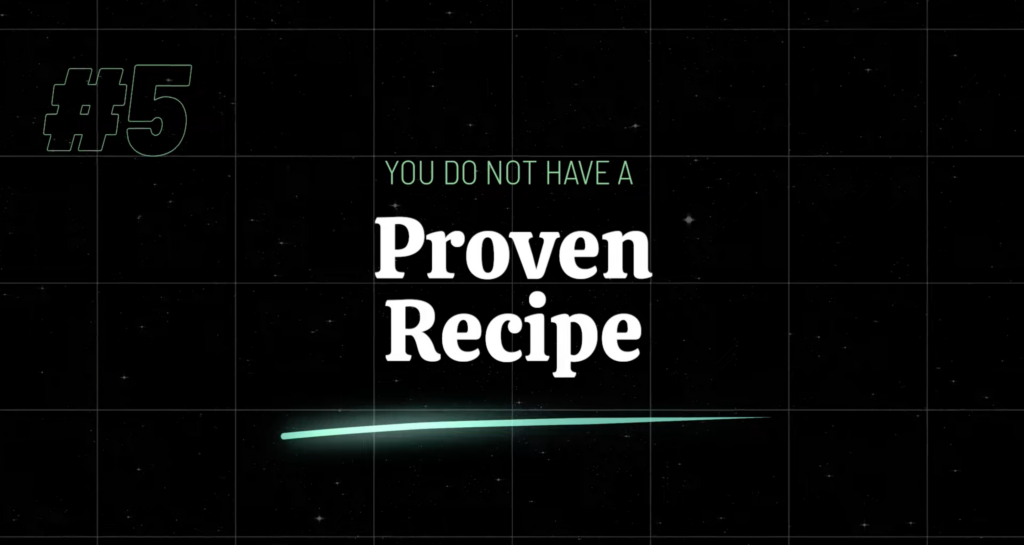 This is perhaps the most important reason not to automate your workflow.
It's a bit cliche, but you've probably heard the saying, "automating a broken process gets you more broken stuff, faster." It's the same principle here.
If you don't know what you need to do, doing that unknown thing faster is just going to waste more time and resources, more quickly.
If you're exploring a new service, offer, workflow, or process — explore it manually.
Take the time to do each step, send each email one by one, and experience what's working and what's not. All testing and exploring should be done manually before you even consider automating it.
This advice is pretty simple, but many business owners do not practice this.
You might have an idea for a new offer you want to create, and you're so excited that you start building a template for every step and setting up automatic emails to go out. You never tested them and instead just made these new changes live.
Now your clients are going through this automated workflow.
The problem isn't that you're excited about this new offer and have started automating. The problem is since this is a new process, things are not yet proven, and you'll have to tweak a lot of stuff.
You might change a step in the process, an email, etc. When you add an automation, you're adding resistance to change.
If you want to change Step 4 in this process but already have that process automated in Zapier or Make, you'll need to update the SOP wherever you store them and then go into Zapier or Make and change the automation.
You're adding double work to your already overfilled plate all because you got excited at the idea of this new offer and wanted to automate it instead of waiting and doing things manually first.
As mentioned above, manual work may be more time-efficient than automations if our process is not down to a science.
So if you're exploring something new, please consider experiencing it manually first. Once you feel confident that the process is where you want it to be, you can explore automation.
Stay away from automating things that you're still figuring out.
To watch this explanation in video format, watch the video at the top of this article at timestamp 09:44.
What to consider before automating your workflow or processes
In conclusion, those are five reasons why you may not want to automate your workflow yet.
Take the time and make sure that you know:
What you're automating
Why you're automating it
Whether the automation will actually help
Whether the automation will actually hurt
Whether that process that you're looking to automate is ready for that level of speed, accuracy, and consistency.
If all of these boxes are not checked, do not pass go. Take a pause and do the process manually until you can confidently say, "Yes, we're ready to automate it!"
Once you can check all those boxes, congratulations! You are ready to automate your workflow. Only once you've defined your process and checked all five of these boxes are you ready to start automating your process.
Until next time, enjoy the process!
If you're looking to systemize your operations, define your processes with action-oriented exercises, and equip them with SOPs, automations, delegation, and more — check out our FREE strategy training, The Blueprint, to learn more.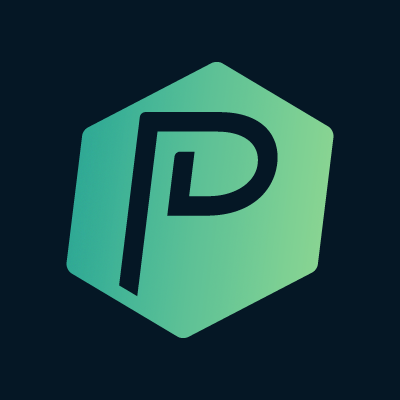 ProcessDriven helps small teams turn chaos into process. The ProcessDriven Approach™️ combines software expertise with practical process-first strategies that have helped 1,600+ teams build a scalable foundation of business systems.