This post contains affiliate links or sponsored content for which we may receive compensation. For details, visit https://processdriven.co/terms
Work management software helps you organize and execute daily activities, collaborate with team members, track and report on projects, and simplify workflows. Many platforms are available and worth exploring to find which suits your work style best. At ProcessDriven, our go-to work management solutions are ClickUpUse our ClickUp affiliate link! and SmartSuite. Which one is better suited for your business? Check out this video.
Now if you've been working in ClickUp but are ready to try SmartSuite, today's video is for you! ProcessDriven CEO Layla Pomper is both a Verified SmartSuite Consultant and Vetted ClickUp Consultant. Watch the video or read on for her tips on migrating between these two robust work management programs.
We'll start with a few definitions and ClickUp-to-SmartSuite translations and then cover a few common mistakes people make when switching.
If you want to follow along with the tutorial but haven't already signed up for SmartSuite's free plan, you can do so using our affiliate link here.
We'll start with a quick ClickUp review (timestamp 01:20).
Part I: Hierarchies
ClickUp
A hierarchy is an ordered system that ranks things by importance or status. Both ClickUp and SmartSuite use hierarchies for organizing information. Let's compare.
In ClickUp, the Workspace is at the very top level. You'll see your Workspace name in the upper left corner of the screen. Nested below the Workspace are Spaces, and below that, Folders. Folders store data collections like Lists, and lists are made up of Tasks. Tasks are the "meat and potatoes" where all our valuable data is stored.
ClickUp Hierarchy
SmartSuite
If we jump over to SmartSuite, we can see how the hierarchy changes (timestamp 03:08).
SmartSuite also has a Workspace at the top of the hierarchy. The Workspace contains Solutions, and each Solution includes Apps (databases). Each App contains Records. Records can represent any number of things, from Tasks to Projects.
SmartSuite Hierarchy
Pro tip: Both ClickUp and SmartSuite allow users to set permissions at various levels. In ClickUp, these permissions stop at the List level. In SmartSuite, you can set permissions for each Record Field (timestamp 03:45). 
Part II: Translation
As you can see, there are similarities between the hierarchies. Before reorganizing our information in SmartSuite, we must migrate it from ClickUp. 
Pro tip: If you've only dabbled in ClickUp and haven't spent much time inputting data, you can probably skip this step.
How to Transfer ClickUp Data to SmartSuite
This process isn't too tricky. Layla briefly covers how to import your ClickUp data to SmartSuite (timestamp 04:10), or you can visit the SmartSuite support page for instructions. 
Note: Currently, you can only import data via CSV format.
Translating ClickUp to SmartSuite
These two platforms aren't exactly apples to apples but share many similar features. In the video, Layla covers how specific features of ClickUp translate to SmartSuite. Sometimes, the names change, yet the core concepts remain the same (timestamp 05:50). 
Here's an easy reference chart, but for a full explanation of each, please watch the video! 
| | | |
| --- | --- | --- |
| ClickUp | SmartSuite | Key Difference |
| WorkSpace | Workspace | N/A |
| Spaces | Solutions | N/A |
| Folders | Apps | Apps replace the need for Folders in SmartSuite |
| Lists | Apps | Lists are created inside SmartSuite Records |
| Views | Views | N/A |
| Tasks | Records | SmartSuite Records can contain Tasks, Sub-Items, and other data |
| Custom Fields | Fields | All Record Fields can be customized using Field Settings in SmartSuite |
| Activity | Activity | Toggle between Activity and Communications in SmartSuite to view comments |
| Subtasks | Sub-Items | N/A |
| Checklists | Checklists | N/A |
| Home | My Work | N/A |
| Pulse | Member Directory | N/A |
| Clip | N/A | A Clip feature isn't baked into SmartSuite but can be added using Ply |
| Dashboard | Dashboard | Create a custom SmartSuite Dashboard using Views |
| Whiteboard | Views | You can embed tools like Figma into a SmartSuite Dashboard |
| Docs | SmartDocs | Create fully formatted documents inside SmartSuite records with a SmartDocs Field |
| Goals | Templates | SmartSuite's template library has goal tracking Solutions ready to customize and implement |
ClickUp: Lost in Translation
What we covered above is intuitive once you dive into using SmartSuite, but not every ClickUp feature has a simple translation. And some, like Dashboards, share a name but work a bit differently. In the video, Layla discusses a few mistakes she made when transitioning to using SmartSuite that were soon corrected once she learned the nuances of the program. (timestamp 14:05).
Dashboards: If you're a typical ClickUp user, you probably create a lot of Dashboards. So you may think it makes sense to do the same thing when you migrate to SmartSuite. Wrong! Because SmartSuite Records are more powerful than ClickUp Tasks, you'll find that many of the Dashboards needed in ClickUp are unnecessary in SmartSuite.
Exporting: ClickUp requires screenshots or exporting data to share information with external sources, but in SmartSuite, you can share public views, send Records via email, and access a Document Designer where you can generate beautiful shareable documents based on your SmartSuite data.
Profiles: If you use a Member Directory in ClickUp for Human Resources, there's no need to migrate it to SmartSuite. SmartSuite Profiles are very powerful, and Profile Fields cover even more data than ClickUp's Directory.
Automations: In ClickUp, you need to create Automations for nearly everything. SmartSuite offers built-in automations that don't require a particular setup, such as using Default Values in Field Settings, which auto-populates Fields in all newly created Records. Using these settings, you can implement default statuses, assignees, due dates, etc., so you won't need to set up as many custom Automations in SmartSuite.
Relationships & Linked Records: If you're used to double-tracking data in ClickUp, you'll love Linked Records in SmartSuite, which allows you to group, sort, and report on related data. You can also use Linked Records to create custom Dashboards.
Support: For peer support, you'll find the ClickUp community on Facebook Groups. Alternatively, SmartSuite's user community has its own in-house platform where you can join and subscribe to specific forums and topics, making accessing information and relationship-building easier.
---
And that about covers the basics of transitioning from ClickUp to SmartSuite!
Remember: your business processes don't care which platform you use, so choose the one that resonates with your style. Work management software is only a tool to help you keep things organized and on track.
If you and your team could use support on your SmartSuite journey, be sure to sign up for our one-day mini course, How to SmartSuite. Master the SmartSuite basics and watch productivity skyrocket! 🚀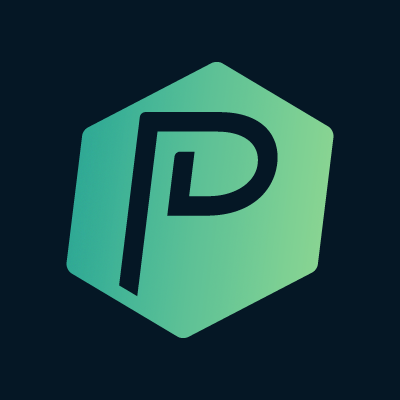 ProcessDriven helps small teams turn chaos into process. The ProcessDriven Approach™️ combines software expertise with practical process-first strategies that have helped 1,600+ teams build a scalable foundation of business systems.