This post contains affiliate links or sponsored content for which we may receive compensation. For details, visit https://processdriven.co/terms
Do you and your team need to learn how to use SmartSuite ASAP? Master the SmartSuite basics in less than one day with our mini course, How to SmartSuite™️!
Running an organization, association, or volunteer group comes with unique challenges. Administrators often rely on separate tools for different facets of management. They might maintain a member list in a spreadsheet, communicate through email, use another spreadsheet for membership renewals, and possibly use an entirely different platform for event planning and ticketing or fundraisers. 
But seeing the big picture regarding membership details and engagement is difficult when you're seeking information across multiple software platforms and documents. 
If you've been tearing your hair out trying to maintain your community using all these different tools, we have good news; there's a better way! In today's video ProcessDriven CEO, Layla Pomper shares how to transition your organization management to SmartSuite, bringing together every aspect of community administration into an easy-to-use, easy-to-access solution that offers everything you need from invoicing to reporting. 
Not only will SmartSuite make your job and life so much easier, but if you report to stakeholders like a board of directors, you'll blow them away with some of the amazing dashboards and reporting features SmartSuite offers. 
If you're not already registered, use our affiliate link to set up a new SmartSuite account using the free plan. This plan gives you access to SmartSuite's free template library and supports up to three members, so it's a great starting point for small teams and groups.
Free Professional Templates for Community Management
Once you've logged into your SmartSuite account, you'll want to create a new Solution from the Template Library (timestamp 02:00). 
Click Create New Solution > Start With Template on the main screen under My Workspace.
Using the search bar, locate the EO Chapter Management Template.
Apply this Template to your Solution, and we're ready to start!
There are three Apps under the Solution name:
Each App is a powerful database where you can store information.
Members App
Starting with the first App, let's open one of the member Records (timestamp 03:25).
In addition to general contact information, several tabs can be expanded within the Record, like Membership Assessment, Company Information, and Membership History. 
Many of the Fields are self-explanatory, so we won't cover them all but suffice it to say, you can track a member's entire journey within your organization in these areas. And even better, you can use SmartSuite's task management features to create a professional onboarding or member retention experience using Default Values (timestamp 05:20).
The second section in the Record is named Company History. This Template was designed for associations with business owners as members, so if that applies to your organization, you'll find this area useful. 
However, if you're building a community that isn't business-based, such as around motorcycle enthusiasts or Goldendoodle owners, this section probably isn't useful as-is. Fortunately, it's really easy to edit, delete and update Record Fields, as Layla demonstrates in the video (timestamp 07:00).  
Moving on to Membership History, you'll notice that the first Field is labeled Event Attendance, which looks slightly different from the others. That's because it's a Linked Record Field, meaning the information it contains relates to another App in our Solution, in this case, Events (timestamp 08:30).
Below Event Attendance, you'll see a Sub Items Field, which acts as a parent-child type database within our Member Records. Here, it tracks member history of dues, charges, and payments.
All of these Fields and sections are included in the vanilla version of the EO Chapter Management Template. With a little customization, it's easy to see how you can truly capture the member experience within a single SmartSuite Record! 
Watch how Layla adds a new Formula Field for displaying an account summary of dues owed and dues paid to determine whether a member has an active balance (timestamp 11:50).
The more Records you add, and the more data and information you include, the more powerful SmartSuite's reporting features are. Using Custom Dashboards and the Spotlight feature, you can easily highlight which members have outstanding dues, birthdays, upcoming renewals, or simply need a little encouragement to increase engagement.
Forums App
Earlier in the video, Layla changed the name of this App from Forums to Cohort to broaden its scope a bit. This is where you can track the various sub-groups or committees your members belong to (timestamp 13:55). You might use this if your association has regional chapters, for example. Or, if you have an event or welcome committee, you can track its members here. 
Opening one of the Records, you'll see the Members section contains another Linked Record Field, this time pulling information from, you guessed it, the Members App! While we don't dive deep into the communications features of SmartSuite in this video, you can use them to leave notes for your team or send emails to specific groups, such as sending a planning meeting reminder only to the events committee. 
Events App
The Events App is the place to organize and track all your meetings, social events, fundraisers, or events your organization engages in (timestamp 15:45). Opening one of these Records reveals several sections, such as Event Overview, Event Planning, and Attendees. Again, you'll notice that SmartSuite uses Checklist and Sub Item Fields for task management, allowing you to manage to-dos, deadlines, and assignees easily. 
Pro tip: You can use the Change View Type button to alter how information is displayed (timestamp 17:00). Change the View Type to Calendar and see what events are happening and when sorted by day, month, and year. Try it!
If your association is event-heavy and you really want to use SmartSuite to its fullest potential for planning and organizing, you can combine this current Template with another from the SmartSuite library, the Event Planning Template (timestamp 18:45). 
By merging the abilities of the Event Planning Template with our EO Chapter Management Template, you can access Apps for everything you need to plan your events — including marketing, vendors, speakers, and event staff. 
Remember to use those Linked Fields to build relationships between your Solutions and Apps, and you'll never need to rummage around in different platforms, documents, spreadsheets, and emails again!
---
We hope you enjoyed this video on managing your chapter, association, or volunteer group with SmartSuite. If you'd like more information on mastering the SmartSuite basics, register for our mini-course, How to SmartSuite!
Until next time, enjoy the process!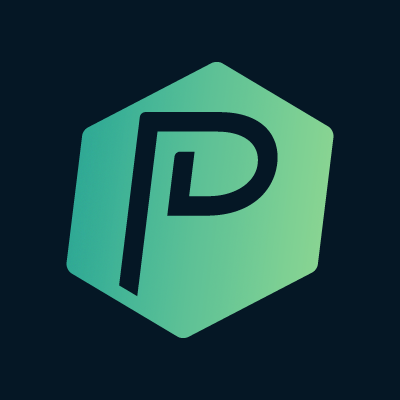 ProcessDriven helps small teams turn chaos into process. The ProcessDriven Approach™️ combines software expertise with practical process-first strategies that have helped 1,600+ teams build a scalable foundation of business systems.