This post may contain affiliate links or sponsored content for which we may receive compensation. For details, visit https://processdriven.co/terms
If you're a regular ProcessDriven blog visitor, you already know how much we value SmartSuite for work management and task organization.
If you're new here, welcome! And spoiler alert: We love SmartSuite!
It's a fantastic tool for setting up and organizing workflows for all types of projects. It allows you to easily add automations that reduce data entry, keep team members on track, and even communicate with clients during off-hours. But did you know that you can also keep track of your documents and notes in SmartSuite?
In our latest video, ProcessDriven CEO Layla Pomper walks us through three ways to take and store notes inside SmartSuite.
If you don't already have a SmartSuite account, you can sign up for free using our handy affiliate link. We think you'll be pleasantly surprised at how many features even the free version provides for small business owners. Plus, you can follow along with this tutorial and our many other SmartSuite videos aimed at making your workday a little (or a lot) easier.
How to Add Notes in SmartSuite
There are many reasons why taking notes is a great idea, even if you're not naturally a copious notetaker.
Taking notes:
Helps us pay attention and retain information.
Creates valuable reference materials for ourselves and others.
Makes information easy to convert into tasks and to-do lists.
Unclutters the mind and relieves stress.
If you're already using a productivity and work management tool like SmartSuite, keeping notes alongside where you track tasks and store information makes them easily accessible without using different programs and links. You don't have to travel outside SmartSuite, to Google Docs, for example, if everything you need is in an App or, even better, linked together using SmartSuite's relational databases.
Whether you're a jotter, a scribbler, or a stream-of-consciousness note-taker, there is a solution for you. In this video, Layla outlines three methods, from simple to most complex, that appeal to various levels of detail and organization.
Method One: The SmartSuite Communication Center (timestamp 01:20)
This first method uses Comments inside Records for notes and discussion. It is the simplest of our note-tracking systems because it doesn't require changes to our existing SmartSuite interface.
To start, open a SmartSuite Solution and select the App containing the Records where you'd like to add or enter notes.
You'll see a little speech-bubble icon in the upper right corner of the Record.
Click it to open the Comment interface aptly called the Communication Center. This is where we can initiate conversations about specific Records.
You'll notice that the text box has all the formatting tools you're familiar with found in any standard word-processing app. You can bold or italicize text, add bullets or numbered lists, and insert links. You can also upload screenshots or other images.
The beauty of this system is that it's available in every SmartSuite Record. You don't need to take additional steps to leave a comment or start a team discussion. You can also tag other SmartSuite team members with the @ symbol to notify them that something requires their attention. Otherwise, the comments are visible to anyone who opens and interacts with the Record.
SmartSuite has even integrated the ability to respond with an emoji so team members can indicate they've read the comment (such as with a thumb's up) without adding a reply.
Using the Fields to Display setting, add Open Comments to your view so you can quickly see or add to the comments for each Record without opening it.
Pro Tip: Turn on email notifications in the settings and never miss a comment!
Method Two: Use SmartDoc Notes (timestamp 05:00)
This next option is for those who want a slightly more formal approach to note-taking. We will use one of SmartSuite's many available Templates to set up a dedicated note-taking Solution.
Click Add New Solution > Start with Template.
Search for the Team Meeting Template using the search bar.
Click Use Template to apply it to your new Solution.
You'll notice that the template has two Apps, Meetings and Discussion Topics. Let's begin with Meetings.
When you open a Record in the Meetings App, you'll notice some familiar Fields for meeting details, like when and where the meeting takes place, who initiated it, the purpose, and the agenda. Each section can be expanded or collapsed. The final area is handily named Notes, Actions, and Outcomes.
Here team members can rate meetings if that's something you want to track. Otherwise, delete the Field. There's also a large Field to Record Meeting Notes. This ever-expanding text box is a SmartSuite SmartDoc.
Pro Tip: Highlight text in the Meeting Notes Field to access a full-featured formatting toolbar. You can add headings, change alignment, highlight text, or whatever you need from your standard word processing tools. Type a slash / in the Field to access even more options like adding emojis or images or linking to other relational Records.
Despite looking a lot like a typical document, a SmartDoc is actually a Field. Why would you want your notes in a Field instead of, say, a Google or Word document? We're so glad you asked!
You can set permissions. Want to keep your notes private? Restrict editing to one or more team members? You can do that through the Field Settings.
Create duplicate Fields. Want to create separate Fields for each team member's notes? You can do that too! Just duplicate, rename, and adjust the Field permissions.
Create relationships. Remember the other app, Discussion Topics? Add Topic Records here and link them to your notes to quickly see which entries apply to a specific topic.
Pro Tip: Are you using a SmartSuite Template? Access the main Solutions menu and scroll to the bottom to find the option to delete all example entries and content.
Method Three: Build a Document Database
This is a deeper, more fully featured note-taking Solution for anyone who wants to deep dive into business journaling and brainstorming. Because there isn't a template for this specific type of Solution (yet), we're going to build it from the ground up in a few easy steps.
Click Create New Solution > From Scratch.
Rename the Solution and default App if desired.
Create a New Record.
Delete unnecessary Fields.
Edit the main SmartDoc Field to add Default Text writing prompts (optional).
You can now use the SmartDoc Field to capture all your ideas and information. If you'd like to take it a step further, you can create a second App for topics (see Method Two: Use SmartDoc Notes) and link them.
Suppose you journal a lot about marketing ideas; you might create separate topics for each, such as email marketing, advertising, or social media. Once your notes and topics are linked using relational databases, you can open the Record for Email Marketing and see all your related journal entries. If that's too much trouble, try adding a Tag Field and using hashtags to sort through your topics.
Pro Tip: You can add custom names to each of your note-taking Records or go into the Title Field Settings and select Auto Generated to have SmartSuite create the title for you from dynamic information. This could be Created By and the Date Created, or information from other added or Custom Fields in the Record that you designate.
Creating a central repository inside SmartSuite for notes can help you analyze and organize information, remember key details, and make better business decisions. Sign up now (affiliate link) and see for yourself!
For more SmartSuite tips, tricks, and tutorials, subscribe to the ProcessDriven YouTube channel to get notified of new content.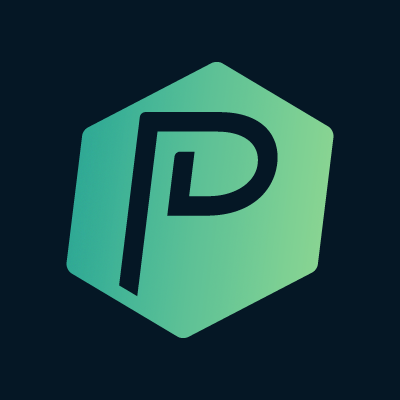 ProcessDriven helps small teams turn chaos into process. The ProcessDriven Approach™️ combines software expertise with practical process-first strategies that have helped 1,600+ teams build a scalable foundation of business systems.