This post contains affiliate links or sponsored content for which we may receive compensation. For details, visit https://processdriven.co/terms
How can you differentiate your business if you're unsure how it stacks up against others in your sector? 
Unless you're operating in a micro-niche industry, your business likely faces ample competition. An analysis is vital to understanding a competitive landscape — and identifying and tracking the strengths and weaknesses of your competitors can help you recognize new opportunities and stay abreast of rising threats.
Analyzing competitors allows you to assess your unique selling points and uncover potential gaps in the market, unmet needs, and areas where competitors fall short so that you can gain a marketing edge.
The old-fashioned spreadsheet is one of the most common tools for creating a competitive analysis. But trust us, SmartSuite offers a better way!
In today's video, ProcessDriven CEO Layla Pomper shares how to create a competitive analysis in SmartSuite using a free Template that's available on all plan levels, including the Free plan!
So, sign up for SmartSuite's free plan now using our affiliate link to follow along with the tutorial.
Performing Competitive Analysis in SmartSuite
One SmartSuite feature we love is the comprehensive library filled with free professionally designed Templates. Templates complete a lot of the groundwork when creating new Solutions and are a huge time saver! SmartSuite's Competitor Analysis Template is no exception. 
Here's how to get started:
Step 1: Create a New Solution from Template (timestamp 02:00).
1. From My Workspace, choose Add New Solution>Start with Template.
2. Search for the Competitor Analysis Template.
3. Click Use Template to apply it to your new Solution. 
Familiarize Yourself with the Template (timestamp 02:50).
The Competitor Analysis Template contains three Apps (databases): Competitors, Feature Comparison, and Market Landscape. Each App is populated with example Records so you can get a sense of how the Solution uses data. We will cover editing and customizing Records and Fields later.
Competitor Analysis Solution Apps
Competitors: Record and track information on competing companies and brands. 
Feature Comparison: Rate and compare products and services with comparable or competing features.
Market Landscape: Define the major sectors in your marketplace and evaluate where competitors fit in. 
The Competitor Analysis Template Apps also come with pre-designed Views, such as Card and Kanban. You can switch between these to see different visual representations of your data and create new Views if desired.
As you explore the Apps and sample entries, notice that the Feature Comparison Records relates to the Competitors App using the Competitors Linked Records Field. Linked Record Fields allow Apps to share information and eliminate the need to duplicate data from App to App (timestamp 08:15).
Step 2: Delete Demo Data (timestamp 13:00).
1. Select the Solution name to access Settings.
2. Scroll to the bottom of the dropdown menu.
3. Click "Delete it" in the Delete Demo Template Data section.
This will remove all sample Records from the selected Template. 
Step 3: Add Your Competitors (timestamp 13:38).
1. Select the Competitors App.
2. Click New Record.
3. Fill out as much information as possible in the provided Fields.
4. Click Save when finished.
How to Delete or Modify Fields
Not every Record Field may apply to your business or industry. Fortunately, it's easy to customize or delete them (timestamp 14:10).
Access the Action Menu by selecting the three dots (◦◦◦) to the right of the Field name. 
Choose Delete and confirm your choice in the popup window.
Choose Modify to alter the Field name, appearance, help text, and default values.
Pro tip: Delete any Views that correspond to deleted Fields.
When you're done entering your competitor's information, add new Records to the remaining two Apps. You're ready for the next step once you have a fully populated App (or as close as possible).
Step 4: Share Your Work (timestamp 15:40).
Finally, we can say goodbye to boring spreadsheets and time-consuming PowerPoint presentations! Using SmartSuite's robust Views and Reporting features, sharing your work with internal and external stakeholders is easy. 
Pro tip: Use Permissions to determine who has full, partial, or no access to shared information. Permissions can be set anywhere in the SmartSuite hierarchy, from the Solutions or App level or all the way down to the Field level (timestamp 16:25).
To share information with people outside of your organization and SmartSuite account, such as investors, banks, or contractors, you can create Public Views (timestamp 17:20). 
Inside an App, select a View that features a Share View button in the top menu.
Note: not every View is compatible with this feature.
When you click on the Share View icon, you can copy a shareable link and adjust a few setting options, such as restricting access with a passcode. Hover over the question mark symbol for a brief explanation of each setting.
Toggle the Share View setting to On. Notice that the Share View icon turns yellow to indicate that sharing is active. 
Because SmartSuite updates in nearly real-time, you never have to worry about outdated information or old file versions.
---
In summary, SmartSuite makes it easy to perform a competitive analysis, providing valuable insights to improve planning and strategy and inform future decisions that can impact the development and positioning of your products and services.
If you'd like to use this Competitor Analysis Template or any of the dozens of free Templates offered by SmartSuite, sign up for an account for free using our affiliate link here.
Or take complete control of your productivity and master the essentials in less than a day with our online mini course How to SmartSuite™️.
Want even more great SmartSuite content? Check out our YouTube playlist!
Until next time, enjoy the process!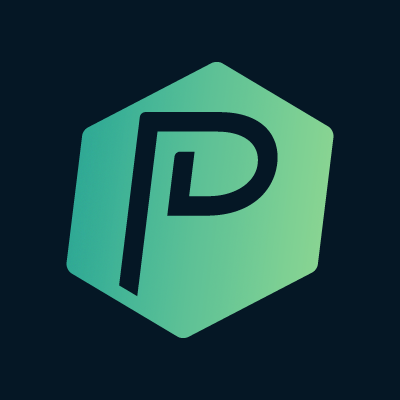 ProcessDriven helps small teams turn chaos into process. The ProcessDriven Approach™️ combines software expertise with practical process-first strategies that have helped 1,600+ teams build a scalable foundation of business systems.