This post contains affiliate links or sponsored content for which we may receive compensation. For details, visit https://processdriven.co/terms
Whether you're a small agency or a solopreneur, project management plays a significant role in client success. The larger and more complicated the project, the more crucial it is to have a flexible, easy-to-use system to stay focused and organized.
In today's video, you'll see three small business use case examples and how they each manage client projects within SmartSuite differently. Watch until the end for a bonus mini-tutorial on how to work with clients inside SmartSuite!
Don't have a SmartSuite account yet and want to follow along with this and other tutorials? Sign up for free using our affiliate link and help us bring you even more small business content.
Case Study #1: Home Contractor (timestamp 01:10)
SmartSuite Structure: Project per Solution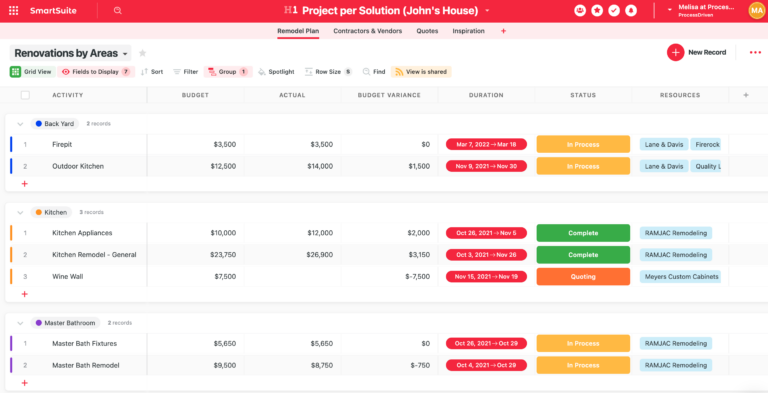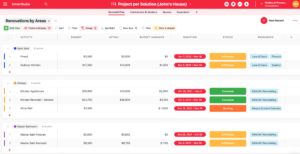 Our first example involves a home contractor managing multiple sub-projects, vendors, budgets, and timelines. Using the Project per Solution method, Layla creates one SmartSuite Solution for a remodeling project called John's House and four Apps, linked databases containing all the information needed to complete the project successfully.
The SmartSuite Apps
Remodel Plan: The master plan, where everything fits together.
Contractors & Vendors: Contact information and details on all third parties.
Quotes: A record of received, revised, and accepted quotes.
Inspiration: Reference images and client vision showcase.
Layla demonstrates how each area of the overall big picture breaks down with related data for budgets, third parties, and timelines to keep things on track. The central Remodel Plan becomes more powerful by adding Linked Record Fields, allowing you to get as granular as you'd like within each App.
The Contractors & Vendors App is more than a Rolodex or address book. It's closer to a mini CRM. Depending on the Field Settings, we could go into any Record and see a person's work history with us, completed projects, quotes for this project, and any others they've submitted. Likewise, if we visit the Quotes App, we can see who submitted the quote, their company information, and what history we have with them if any.
The more client projects you manage with SmartSuite, the more valuable it becomes. It's not just an organizational system but a centralized repository of history for you to draw from for each new project and client.
The Project per Solution method doesn't work only for home contractors. Any industry with expansive projects can benefit, for example, a creative agency working with multiple freelancers on a website or an event planner juggling many vendors.
Case Study #2 Virtual Assistant (timestamp 05:40)
SmartSuite Structure: Project per Record


The Project per Record method may be better for you if your business offers simple products or services for many customers rather than sprawling, complex projects for a few clients. In the video, Layla shows how to manage client projects within single Records using a variety of Fields.
At the top level, you can see each project and its status, deadline, and associated Sub Items at a glance. Diving into the Record, you can add as much or as little detail as desired, including Fields for images, links, checklists, and all the other options SmartSuite provides.
This method is perfect for minimalists and those who want to keep project management as simple as possible. Some professions that may benefit from the Project per Record style include gig workers, virtual assistants, and freelancers.
Case Study #3 Marketing Agency (timestamp 08:15)
SmartSuite Structure: Project with Linked Record Fields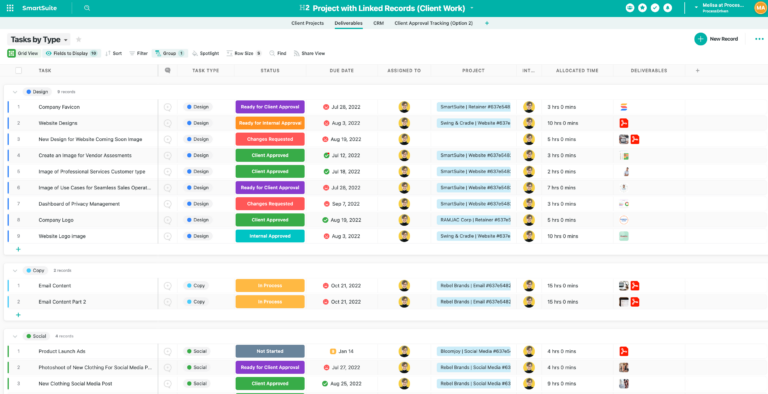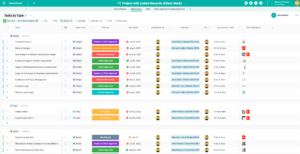 For those looking for the best of both worlds, the Project with Linked Records method combines linked databases, Automations, and Custom Fields into a powerful solution for higher volume businesses.
This method has three primary benefits:
It reduces the number of Solutions needed and provides a centralized location for all client work.
Linked databases allow for perfectly customized Fields for each given workflow.
You need to only set up integrated software and Automations once.
This last point is significant because SmartSuite integrates with many valuable applications you may already use. Also, with this layout, you can set up an Automation or change a Field Setting once and apply it to all applicable Records rather than for each Solution as we would using Project per Solution.
For example, suppose you'd like clients to receive an auto-generated email whenever a project step requires their review. In that case, a single automation will apply to all projects and clients rather than creating one for each Project/Solution.
Pro Tip: In the Title Field, go to Modify Field Settings > Auto Generated Titles to create automatic Record Titles from static text and dynamic field values (timestamp 12:40).
Those are the three most common ways people organize and manage client projects with SmartSuite. If you'd like to try it for your projects, create a free account using our affiliate link here and support more videos and articles like these.
Bonus: How to Work with Your Clients Inside of SmartSuite
This bonus tutorial (timestamp 15:45) was inspired by a comment left by Nigel on the ProcessDriven YouTube Channel. If you'd like to see one of your questions answered in a future video, subscribe for new content and let us know what's on your mind!
Option 1: Share View
You can send clients any view or layout you've created using the Share View button. One click and you have a sharable and embeddable link with settings you can enable for password requirements and allowing data export.
Option 2: Extend a Guest Membership
Another way to work with clients inside SmartSuite is to invite them as a Guest Member. This free, limited-access account allows clients to access and comment on any Solution or App. Be sure to customize the client view, create a dashboard tailored to the information they need, or restrict access to private areas.
Option 3: SmartSuite Forms
Use sharable Forms if you'd like clients to create new Records in SmartSuite. For example, creating a new project questionnaire using customized Fields allows clients to enter their details directly into your database without logging in or creating an account.
Option 4: Share by Email
Use the Share by Email option inside any Record to send a link to your clients who have a SmartSuite account or an attachment in PDF, Excel, or CSV format for those who don't. If they are outside SmartSuite, clients will receive a view-only copy.
Option 5: Automation
Create a SmartSuite Automation that emails clients when conditions are met. For example, once the Status of a project moves to "in progress," you might want to automatically notify customers to set expectations for the next steps and project completion or provide the Account Manager contact details. Use Automation Settings to add dynamic information, text, links, and attachments. You can even add Actions to update a Record and notify team members that an email was sent.
We're sure that the ability to create fully interactive client portals is coming soon to SmartSuite, but until then, these options will allow you to integrate your clients into your workflow.
If you'd like to try SmartSuite for your projects, create a free account using our affiliate link here!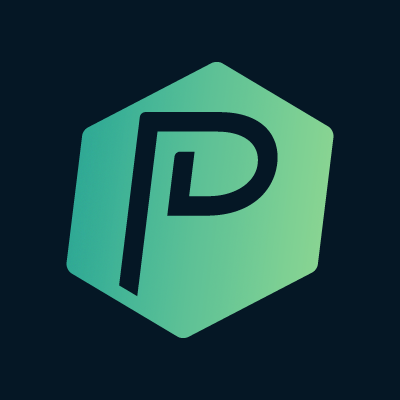 ProcessDriven helps small teams turn chaos into process. The ProcessDriven Approach™️ combines software expertise with practical process-first strategies that have helped 1,600+ teams build a scalable foundation of business systems.