Confused by the difference between ClickUpUse our ClickUp affiliate link! Tasks and ClickUp Reminders? You've found the right video!
In this video, ClickUp Consultant Layla at ProcessDriven explains the difference between ClickUp Tasks and ClickUp Reminders – and if ClickUp Reminders can be useful for your team's workflow.
⭐ Watch The ClickUp Blueprint (free workshop) at https://processdriven.co/blueprint
⭐ Want to work with us to get your ClickUp in order? Go to processdriven.co
⭐ Want to try ClickUp for yourself? Use our affiliate link processdriven.co/clickup


Let's dive in.
What are ClickUp Reminders?
ClickUp Reminders are basically dumbed-down tasks. They are private to you unless you delegate them, and they're essentially a place to put a quick note.
The best use case for Reminders, in our opinion, is personal tasks – shower thoughts, quick notes you want to jot down before you forget, etc.
Reminders give you a few similar options that you might be familiar with inside ClickUp Tasks. You can add attachments, due dates, an assignee, and decide whether or not you want to be notified when that due date approaches. By default, the due dates on Reminders will always be today, the assignee will be the person creating the Reminder, and the "notify me" setting will be turned on.
Once you've created your Reminder, you have a few follow-up options. You can mark it as complete, delete it, snooze it and extend the day date by "X" number of days, or convert it to a ClickUp Task.
One of the few options that are specific to ClickUp Reminders, is the option to delegate. This feature allows you to pick other people in your Workspace and put the reminder inside their personal inbox.
Layla expands on this feature at 02:23.
Can I use ClickUp Reminders Across Multiple Workspaces?
One of the most important distinctions between ClickUp Tasks and ClickUp reminders is the ability to use Reminders across multiple Workspaces.
If you're a freelancer or a consultant working in multiple Workspaces, you can probably relate to many ClickUp users' frustrations with the lack of being able to navigate between Workspaces.
This added feature is powerful. Having the ability to jot down a quick note or even plan your day in a place that can be seen across Workspaces is a big reason why some agencies rely heavily on Reminders in their workflow.
Layla walks through an example here at 03:20.
ClickUp Tasks vs. ClickUp Reminders
Reminders seem like a great added feature. However, if you don't have multiple Workspaces, Reminders can seem very similar to Tasks – but without the added features.
With ClickUp Tasks, you have the ability to comment, filter comments, see an activity log, see a start date, time tracked, add priorities, relationships, and automations. Tasks are just simply much more advanced than Reminders when it comes to ClickUp features.
LAYLA OFFERS SOME CLARITY ON THESE DIFFERENCES STARTING AT 04:00.
Using ClickUp Offline
Prior to ClickUp's recent mobile app updates, Reminders were a great bonus feature because you had the ability to add Reminders offline. This was a game-changer for a lot of teams, especially those that worked in the field and needed a feature that allowed them to make changes offline, and then sync to their Workspaces once they got back to the office.
However, ClickUp has upped its game in its mobile app development and now allows you to create Tasks offline. This, in turn, has stolen the Reminder feature's chance to be in the spotlight – since most Reminders created offline, were more than likely converted to Tasks as soon as teams were back online anyway.
lAYLA EXPANDS ON THIS STARTING AT 04:22.
Should My Team Use ClickUp Reminders?
To put it simply, probably not. Reminders are useful if you work in multiple Workspaces, yes. But with ClickUp's dedication to making Tasks such a powerful feature across the board, the majority of ClickUp users could probably save their time learning another feature, and just move straight to ClickUp Tasks. By creating them from the get-go, you add the bonus features of automations, relationships, comments, etc., that are much easier to access.
LAYLA OFFERS A BREAKDOWN OF THIS STARTING AT 04:50.
Related Resources
➤ 10 BEST ClickUp Automation Examples for Small Businesses [ with Examples ]
➤ Build a ClickUp CRM | Relationships & Rollups Use Case Tutorial
➤ 5 Reasons I Quit ClickUp Docs for SOPs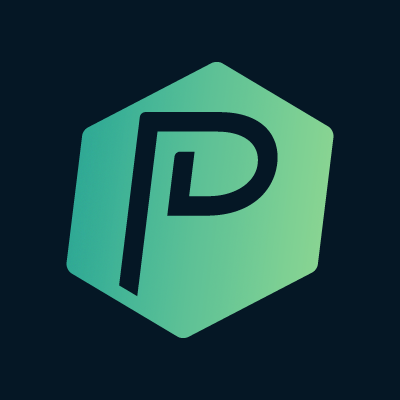 ProcessDriven helps small teams turn chaos into process. The ProcessDriven Approach™️ combines software expertise with practical process-first strategies that have helped 1,600+ teams build a scalable foundation of business systems.