systemize your


business

operations

non-profit

agency

marketing

services

team

startup

side hustle

life
in ClickUp.
You know ClickUp can help your team.
You're sick of being scrattered across dozens of incomplete tools to manage your team's operations.
You know ClickUp could become the "HQ" of your entire business… but you aren't sure exactly how to bring that vision to live.
You've watched videos on YouTube, tried some templates, and lost days to exploring shiny new features…but you're tired of learning ClickUp through trial and error.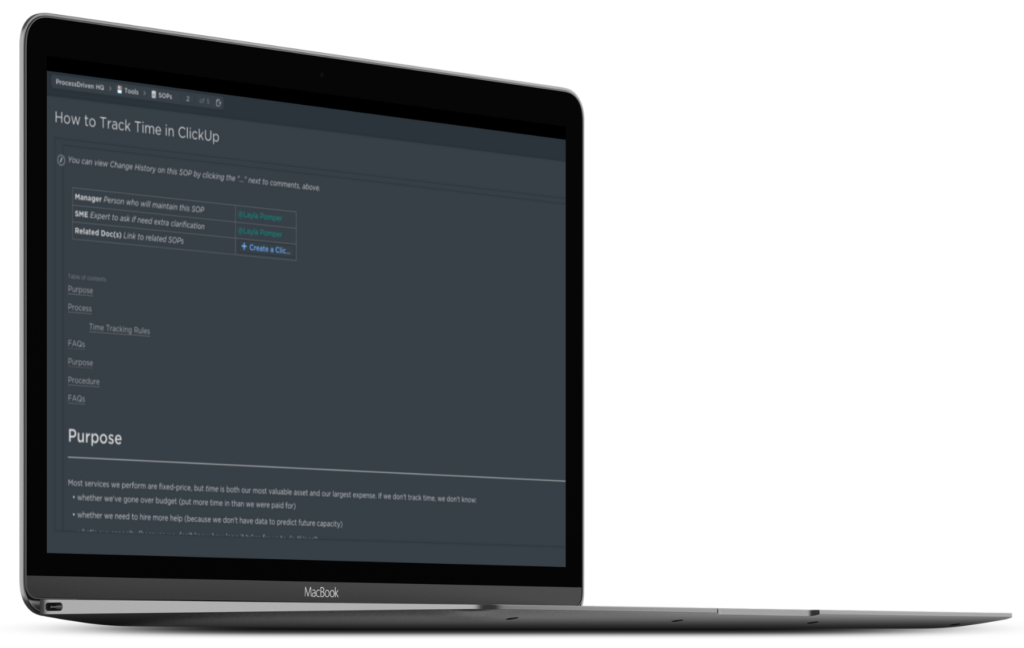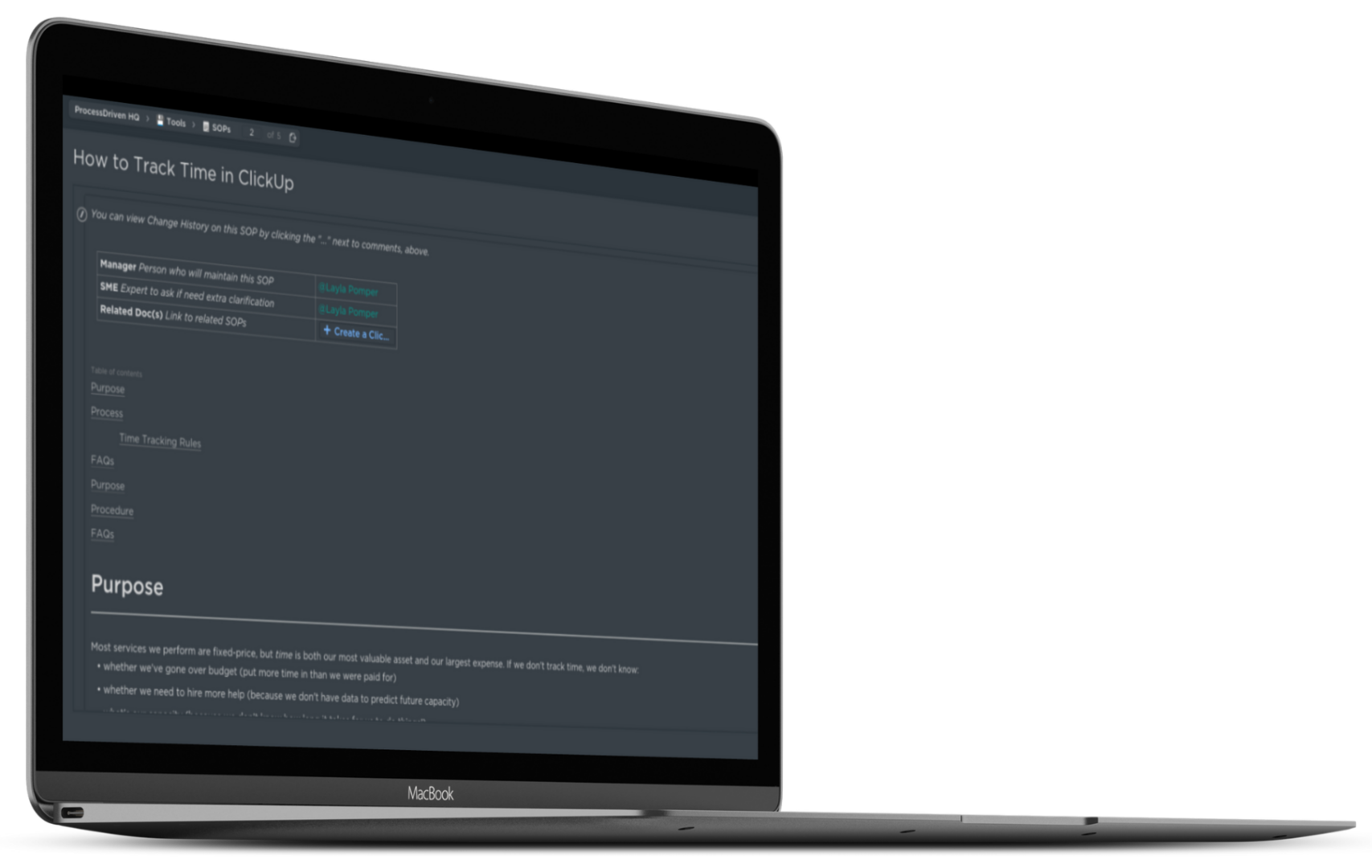 ...BUT MOST "CLICKUP HELP" DOESN'T ACTUALLY HELP.
You know you're not the only one struggling with building a powerful ClickUp setup, so you start exploring ClickUp services and templates…
You don't want to outsource only to get a quick fix that will temporarily treats the symptoms. You want to build a powerful HQ in ClickUp created by and for your team's unique workflows. You can't outsource the learning or self-reflection required to bring that vision to life.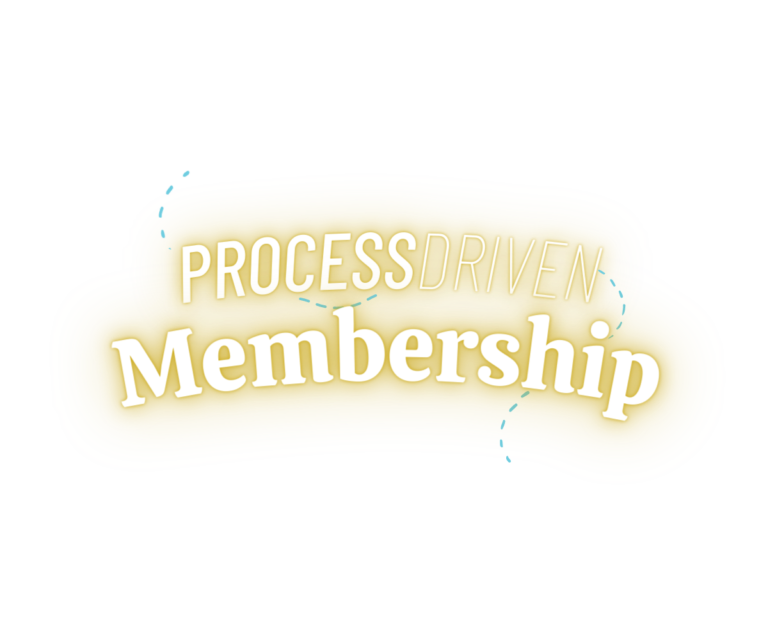 We've used our experience helping 1000s of businesses setup their ClickUp into the ultimate resource for ClickUp users to turn business chaos into business processes.
ProcessDriven Membership will help you to:
What a true delight for me to have

people who can really understand my thoughts

and questions about all this!
The feedback I get for my specific scenarios is
invaluable.
The course/community helps you

figure out the "why"

behind the [ClickUp] structure in a more thought-out way

that

you can't find on YouTube.

🔴 Live Weekly Review of updates and Q&A
Every week you'll be invited to our live Weekly Review to answer your questions and recap ClickUp updates from the past week.
Your questions in the community determine exactly what we talk about. Join live or watch the replay!

Step-by-Step course to define processes and setup ClickUp
You'll unlock action-oriented lessons that provide a step-by-step approach to create and document processes in ClickUp. Zero fluff + unlimited opportunities to ask questions. You'll also be guided through exactly how to structure your ClickUp around your unique processes as efficiently as possible.
​

Checklists & Decision Trees to breakdown setup logic
We've reverse-engineered the logic behind the most common (and confusing) setup decisions through easy-to-use decision flow charts.
These resources are regularly expanded to answer confusing questions like, "Should this project be a List or a Task in ClickUp?" or "Should my assistant be a Member or a Guest?"​

Unlimited Feedback & Reviews through our private forum
Share videos, clips, and roadblocks in our private community to get feedback on your ClickUp structure or processes from Layla (our Vetted ClickUp Consultant) and your peers.
Workshops, Masterminds, and Member Only Events
Your processes (and your ClickUp) require maintenance and troubleshooting. Each month, we'll gather virtually to share the highs, lows, and challenges of scaling with ClickUp in our Community Mastermind session.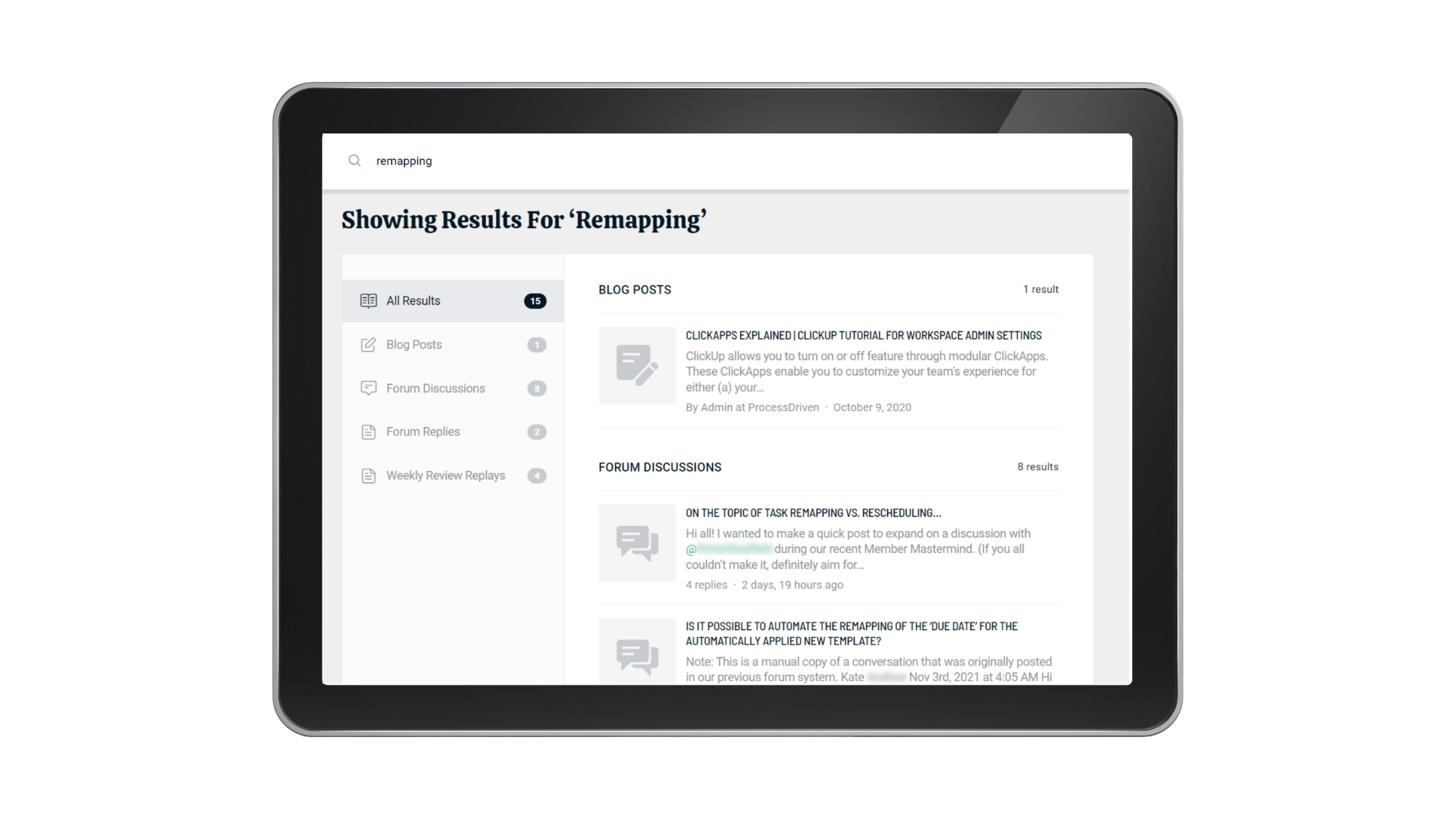 Not all Google results are created equal! When you do have a question you'll have access to our extensive collection of every single question we've ever answered inside Weekly Reviews (485+ questions and counting), every YouTube video we've ever made, and every single piece of content in the course.
Hundreds of answers are all searchable through transcripts and annotations. (Or you could also just make a post and ask it yourself!)
Process Org Chart™ Feedback
Over the years, we've developed our own secret weapon for systemizing businesses: The Process Org Chart™. This tool helps you define exactly what your business does so you can build ClickUp (and processes) around your own workflows.
As a member, you'll not only learn how to create your own chart and unlock our gallery of example charts…you'll also have the opportunity to receive personal feedback on each draft you create!
PROCESS HQ™ ALL-in-ONE TEMPLATE
After you define your processes through our step-by-step framework, you'll unlock steps to capture all your business knowledge in one spot using our Process HQ ClickUp template.
This "master template" is the customizable foundation of your entire system. It's also exactly what we and hundreds of our clients use in our own businesses!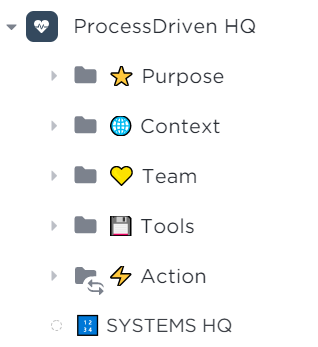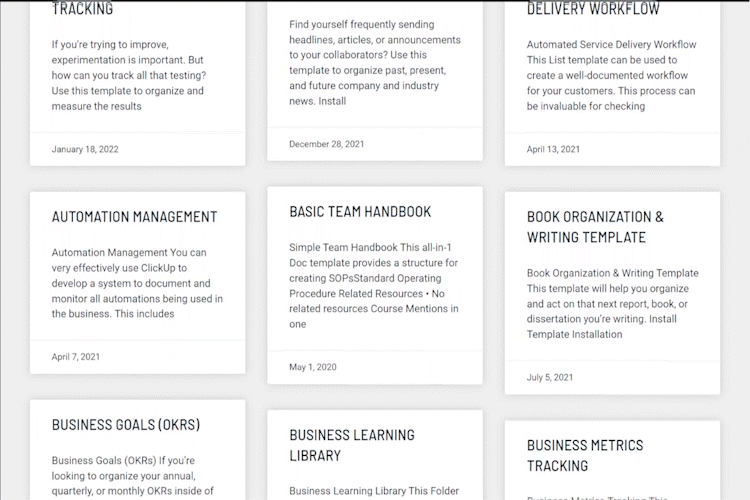 Vault of 45+ ClickUp Templates
Templates won't fix a process problem, but they can certainly speed up the ClickUp implementation process.
You'll unlock 45 (and counting!) ClickUp Space, Folder, List, Task, and Doc templates available exclusively to our members.
Not sure yet?
Try our Mini Course to learn ClickUp basics in one day.

Our membership includes a step-by-step course for building processes in ClickUp. We're constantly revising this curriculum based on member feedback and ClickUp updates, but you can review the core milestones of each phase below!
Build Your ClickUp Structure

As a Process & ClickUp Consultant, I've worked with small teams who have struggled to get "what's in their head" into ClickUp. Over hundreds of client engagements, I've learned two powerful lessons about ClickUp implementation services:
Your ClickUp is only as strong as your processes, which is why done-for-you setups will often fail (even though no one wants to admit it).
There's no replacement for having a human anticipate your questions and help you find your way when you get stuck.
As our YouTube channel grew, the demand for ClickUp support was more than I could handle as a one-on-one service provider. That's why, in 2020, I decided to share everything I know in one action-oriented membership.
Just like the 1-on-1 service it is based on, our membership helps businesses build strong processes (first!) while staying committed to providing as-you-need it human support to ensure you never get stuck or discouraged. This isn't some passive product — I'm in the membership every single day, eager to help!
plus your support network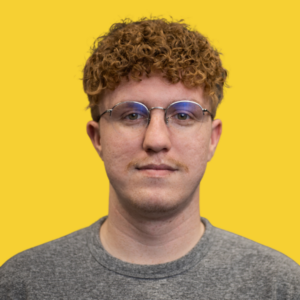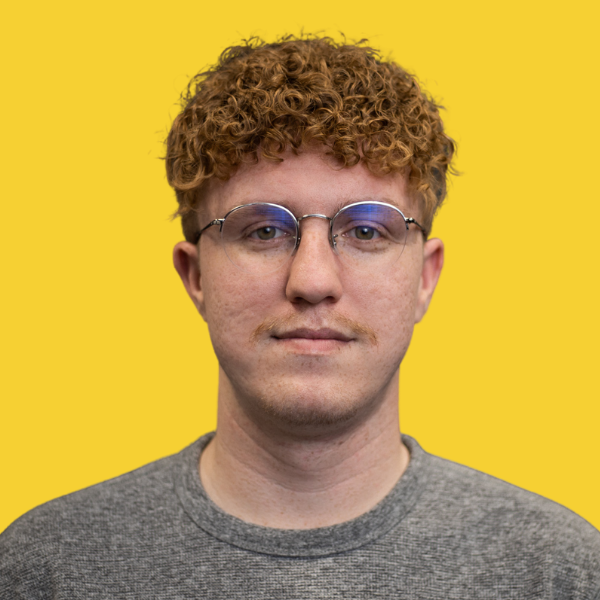 Montana is your guide through the ClickUp learning curve. When you need help navigating a complex setup question or challenge, he's ready!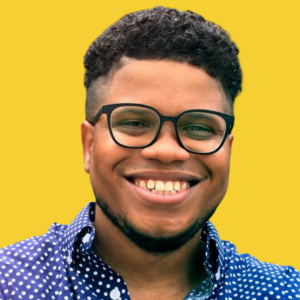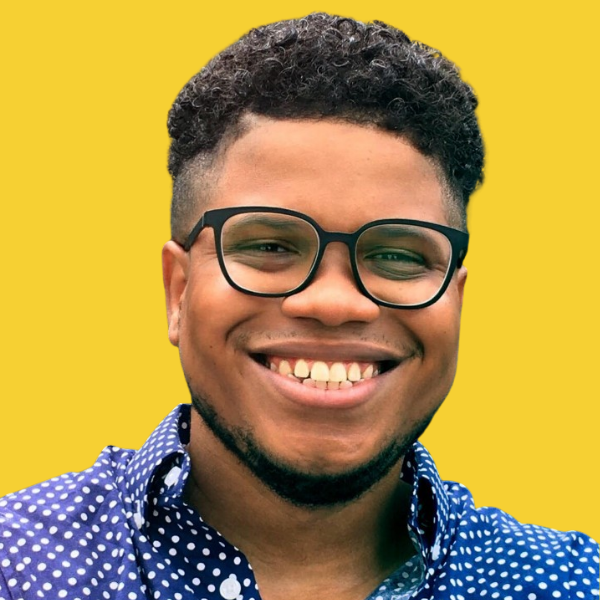 T.J is the go-to problem solver for any billing and logistics challenges. You'll also spot T.J championing ClickUp bugs that impact our members.
Join an international community of team leaders and business owners committed to process-building. It's hard to overstate how helpful and friendly this group is!

We're not your only option
for ClickUp training. You could...
Basic templates with little to no support are all over the place…but your business isn't cookie-cutter, is it?
That's why we provide full access to a full vault of 45+ templates (with new resources added regularly) and are here to help you tailor each to your own goals and industry.
Everything is 100% included.
In our membership, you get unlimited feedback from Layla and the community at no additional cost. Everyone — including Layla — is in there during the week to answer your specific questions (yes, really!).
This is in addition to our Weekly Reviews where we review every ClickUp Release plus host a live Q&A exclusively for our students.
Many "passive income" courses are tacked onto the back end of a busy service business. Unfortunately, as soon as these courses are created they are out of date.
This membership is our top priority because static courses aren't effective for a tool that changes as often as ClickUp. We update our content every single week… just like ClickUp itself.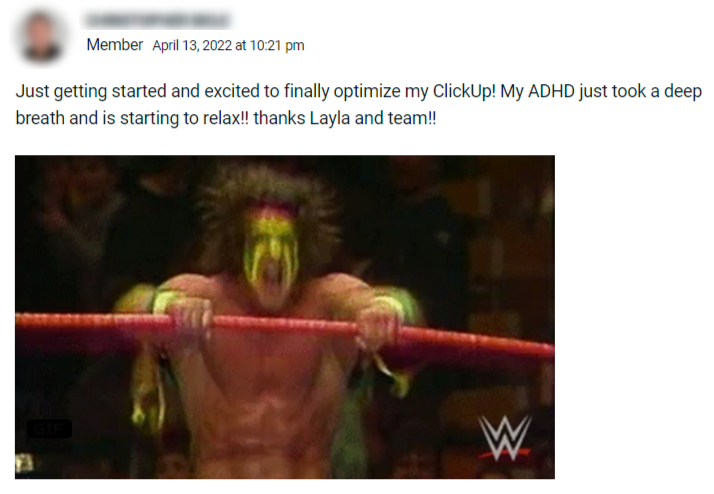 Our mission is to change how 1 Million small teams think about process.
subscribers learning on YouTube
leaders trained in ProcessDriven HQ™
teams taught ClickUp skills
But don't take our word for it...
Frequently Asked Questions
WHAT ARE YOU WAITING FOR?
Not sure yet?
Try our Mini Course to learn ClickUp basics in one day.