Want to organize your Goals in ClickUpUse our ClickUp affiliate link!? In this video, I'll show you a task-based alternative to the clunky #Goals feature built-into ClickUp's sidebar.
In this tutorial, we'll show you how to use Tasks to organize your EOS Quarterly Rocks, OKRs, or Quarterly Plan inside ClickUp using Nested Subtasks and (optionally) Relationship Custom Fields.
This ClickUp Folder template is also available in our ClickUp online course + membership, ClickingUp, if you'd like to grab it!

The ClickUp Goals Feature
The current Goals Feature in ClickUp is great in theory. It allows you to create different goals in folders and track your performance related to those targets or goals inside of ClickUp itself.
For many of us, though, the ClickUp Goals feature is a little bit clunky. It's kind of out of the way and it can be difficult to make a daily habit of checking those goals because it is kind of tucked away in the corner of ClickUp's sidebar.
What are OKRs?
Layla goes into detail on how OKRs line up with ClickUp's Hierarchy at 00:54 in the video above.
OKRs are referring to objectives and key results. It's a goal-setting framework. Objectives, in many ways, are kind of like goals. And a key result here is a measurement of your progress towards that objective.
This allows us to think smart about our goals. It brings our attention to how we can make our goals and objectives specific, quantifiable, achievable, objective and challenging.
Goals/OKRs with a Task-based Method
This is explained with screenshots you can see starting at 01:46. Layla gives details about applicable Custom Fields, what to do if you have a bigger team or bigger objectives – and more!
In Layla's example, we see that she has a list called Business OKRs. (A template offered in the ClickingUp Community.) Then we have a list of information just to help us understand what each level of the hierarchy is going to equate to. We have a big picture theme or, Rocks, that are added one layer up. We then have an objective, we have our key results and then we have our tactics.
Relationship Custom Fields in ClickUp
Layla gives a walk-through here at 03:11.
If you have a larger team or bigger objectives with several layers of subtasks, you may way to consider eliminating that third subtask layer and implement a Relationship Custom Field.
Relationships in ClickUp are kind of like relationships in Notion. They're relating one series of data with another series of data.
With this kind of structure, rather than having all of your tactics be actually on this list, you can have your OKR Task be the master resource that you are linking everything else to (via your Relationships) from throughout your Workspace.
ClickApp – Nested Subtasks
Now, just a reminder, if this is not working for you or you're not able to make this many layers, make sure that you have the ClickApp called "Nested Subtasks" on. You can find this in your settings, as long as you're an admin in your Workspace.
Should your ClickUp project be a Space, Folder, List, or Task? Take our FREE Hierarchy Quiz to find out!
Related Resources
➤ What happened?! | LevelUp, ClickUp's Productivity Conference
➤ Build a ClickUp CRM | Relationships & Rollups Use Case Tutorial
➤ FAQs about ClickUp for Personal Use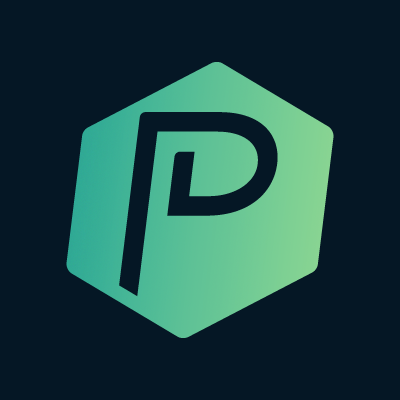 ProcessDriven helps small teams turn chaos into process. The ProcessDriven Approach™️ combines software expertise with practical process-first strategies that have helped 1,600+ teams build a scalable foundation of business systems.