Are you a solo business owner ("solopreneur") looking to get massive amounts of work done in ClickUpUse our ClickUp affiliate link!, but aren't sure how to use ClickUp to be your most productive self? We've got some tips for you!
We recently received an email from one of you that specifically asked, "What can I do to get ClickUp to kick my butt?". And while no project management tool is going to be the ultimate kick in the butt you may be looking for, it can give you space to build momentum — IF you set it up to work in your favor.
"How do I get ClickUp to kick my own butt into gear?"
Business owners, (but solopreneurs, specifically!) know more than anyone how important it is to have systems and tools to manage everything on their plate.
We have some tips to help you get the most out of ClickUp so that you can make it work for you and not the other way around.
Tip #1: Hide the Tasks you can't do yet, by using Me Mode and other filters
The most important tip we have to share is to reduce the noise so you can focus on what matters.
Inside almost any View in ClickUp, you have the option to hit "Me" in the upper right-hand corner which will only show you the tasks that are assigned to you. You can choose to have the "Me View" follow you around in your ClickUp, or select it to only change whichever View you'd prefer.
You might want to do something such as group it by Due Date. This brings slight order to the list by saying "okay, these are coming up next." If you choose to group tasks together, you can collapse the other sections so you can only see what you need to when it matters most.
If you don't use due dates, you might love the idea of filtering by dependencies.


As you can see in the image above, you can filter to only see tasks that don't have aren't "waiting on" something else to be completed.
This was a filter that Layla used often for her home renovation and construction project. Want to see how she set up that home-based project inside ClickUp? Take a look: here.
Learn more about our #1 tip for being more productive starting at 01:25.
Tip #2: Take charge of your Notifications
The next way to stay focused and reduce overwhelm is to make sure your notifications stay in check.
One thing you need to ask is, "What do I need to know?" Once you answer that, you can change your notifications to let you know only what matters.
If you're still struggling to dial in your notification settings, in this video we'll go over exactly how to tame those pesky notification settings once and for all: WATCHERS & CLICKUP NOTIFICATIONS | TUTORIAL FOR BEGINNER CLICKUP USERS MANAGING NOTIFICATIONS
See Layla walk through a few examples for this tip, starting at 04:40.
Tip #3: Organize your Hierarchy (without over-organizing!)
Another way that solopreneurs typically overwhelm themselves is by creating tons of Spaces, Folders, Lists and then throwing in way too many tasks. Then, when they need to get work done, they have no idea where to start.
We recommend a maximum of have three spaces. From there, simplify them as much as you can so you can manage it all. That way, you can find what you need to work on and you don't need to spend all of your time hunting for tasks to do.
Need extra help simplifying ClickUp? Check out this blog on decluttering your ClickUp account here.
Find that sweet spot when it comes to organizing your Hierarchy starting at 05:40.
❓ Should your ClickUp project be a Space, Folder, List, or Task? Take our FREE Hierarchy Quiz
Tip #4: Use "Enforcement Automations"
Here at ProcessDriven, we love a good automation.
While solopreneurs don't often think of using automations, we highly recommend using them in a very particular way.
Using a term Layla created, you want to use "enforcement automations". At a high level, these are set up to remind you of things over and over so the automation becomes the bad guy instead of you.
For example, if you're struggling to get things done, try the automation: when a task is created, have ClickUp automatically require you to add a due date.
Another possibility is to have a comment show up when a Start Date comes due. It can simply remind you to not procrastinate and to get started on that project.
Learn more about tip #4 starting at 07:04.
Tip #5: Switch to "Personal Workspace"
In your ClickUp settings, you can turn on a Personal Account. (Keep in mind, this is just for solopreneurs, not teams.)
What this will do is turn off any team features, such as asking for assignees — and just assign every task to you.
Need some more examples of our 10 favorite automations? We have just what you need here.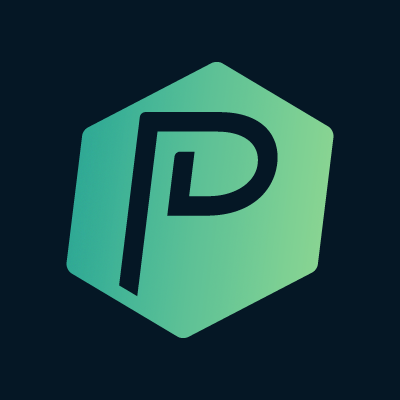 ProcessDriven helps small teams turn chaos into process. The ProcessDriven Approach™️ combines software expertise with practical process-first strategies that have helped 1,600+ teams build a scalable foundation of business systems.