This post contains affiliate links or sponsored content for which we may receive compensation. For details, visit https://processdriven.co/terms
Have you ever started work in the morning intending to get one specific task done only to find at the end of the day that you did everything but? You may have had a hugely productive day, but you never got around to the most important things.
When you spend much of your day reacting rather than being proactive, you can feel stressed, frustrated, anxious, and like you're behind or forgetting something important.
On the other hand, more days spent doing proactive work helps us feel accomplished, productive, and satisfied with our priorities.
So how do we break the cycle, reclaim our time, and get back on track when little things threaten to derail the day?
A flexible work management solution like SmartSuite for time blocking and management can stop chaos from creeping into and taking over.
Pro Tip: If you're not a SmartSuite user already, sign up for a free account with our affiliate link so you can follow along with this and our other tutorials.
Today ProcessDriven CEO Layla Pomper walks us through ensuring your top priorities are met using SmartSuite Solutions, Apps, and Views.
But first!
What is Time Blocking?
Time blocking is a way to align your priorities with your schedule.
You decide what you want to focus on and when you want to focus on it.
It's about establishing the WHEN rather than simply using a task list.
FYI: When discussing productivity on the ProcessDriven YouTube channel, we define it as how fully you accomplish what matters most rather than squeezing tasks into every second of the day.
Time blocking isn't about micromanaging your time and fitting the most in.
Creating Time Blocks and Plugging in Tasks
There are two Apps in this Solution tutorial, Tasks and Time Chunks.
See how Layla mocks up her time-blocking example in SmartSuite using a Calendar View (timestamp 03:25).
One standard option is to block time by task.
However, our days consist of many small tasks, so this approach may feel too restrictive and granular for some. It's a method best suited for highly organized, execution-orientated people who love digging into the details.
Creating time chunks for big-picture priorities, like shifts, works better for those at the other end of the organization spectrum. They prefer to put time into general buckets like personal, work, family, errands, etc.
For the rest of us, we benefit most from a third option: combining elements of each. This method is excellent for people who wear many hats and handle many roles.
The goal is to create a weekly calendar that you can implement with minimal changes. The shifts stay more or less the same, while the priorities (tasks) are updated as needed.
You might break your work time blocks into focused chunks for email, meetings, reporting, marketing, etc. Family time priorities may change weekly, accounting for activities like birthday parties, sports, or school events.
Of course, we can never totally eliminate reactivity. Things come up at work and in our personal lives that we must adapt to, so you can always adjust time blocks as needed.
Pro Tip: Use SmartSuite's Spotlight feature to highlight essential priorities and events.
The beauty of creating this system inside work management software like SmartSuite is that everything you need is centralized. You have one go-to spot for all the tasks associated with each time chunk. Your related Tasks for meeting time might include setting and sending agendas, running reports, and creating support materials.
Pro Tip: Creating a link between Tasks and Time Chunks makes it easy to adjust priorities with drag-and-drop when in the Time Chunks Calendar View.
See how Layla creates a shortcut to Tasks using SmartSuite's My Work feature and viewing Open Assignments (timestamp 10:40).
That's really all there is to basic time blocking and time management in SmartSuite, but if you're ready for a more advanced tutorial on creating and using Dashboards, keep reading!
Pro Tip: Prefer a beginner's Dashboard tutorial? Check the Resources Links below.
Advanced SmartSuite Tutorial: Creating and Implementing a Workload Rebalancing Dashboard
See how Layla creates a Workload Rebalancing Dashboard (timestamp 14:40).
Some of the Dashboard elements and widgets used include:
Quick Links to important information.
World Clock for multi-time zone partners and colleagues.
Quote of the Week for inspiration and to help us stay on track.
Time Chunks, an embedded URL displaying the Time Chunks App.
Work Tasks by Time Estimate and Week, a bar graph.
Work Tasks by Time Estimate and Day shows the due dates and task names and is color-coded by how much time is estimated for that task.
See which settings Layla used to create the Chart Views here (timestamp 17:25).
How does it work? Layla demonstrates how to use all the pretty charts on the Dashboard to ensure high-priority tasks aren't overlooked (timestamp 19:20).
TL;DR: Time blocking is a tool for aligning priorities with your calendar. Time blocking is NOT to beat yourself up or a jigsaw puzzle to complete. Putting it to work inside a flexible platform like SmartSuite can help you regain control of your schedule and accomplish more of what matters.
Like this tutorial? Stay updated on the ever-expanding list of new features by joining the SmartSuite Community Product Updates.
Help us bring this content to more small business owners by showing some love to our YouTube channel. Click the bell to subscribe and get new content alerts!
Pssst: We're working on some special SmartSuite content for our ProcessDriven Community. Curious? Join the waitlist.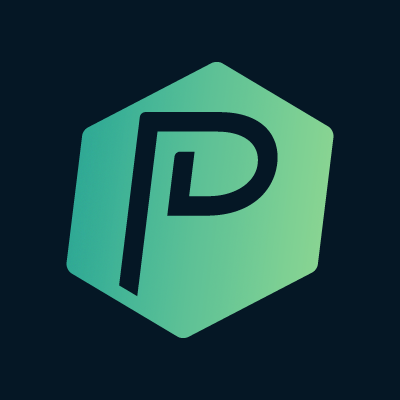 ProcessDriven helps small teams turn chaos into process. The ProcessDriven Approach™️ combines software expertise with practical process-first strategies that have helped 1,600+ teams build a scalable foundation of business systems.