This post contains affiliate links or sponsored content for which we may receive compensation. For details, visit https://processdriven.co/terms
When it comes to business systemization, even small e-commerce companies have a mountain of information to track and organize. From customers and SKUs to orders, invoicing, and support tickets, without processes in place, it's only a matter of time before something gets lost in the shuffle and impacts your customer's experience. 
Customer reviews and social proof can make a big impact on sales and reputation, and it's hard to win back that trust once lost. A flexible solution like SmartSuite for e-commerce that's easy to use and centralizes everything goes a long way to creating those five-star experiences that keep customers coming back. It also opens the door to using more of the workflow processes we talk about on the ProcessDriven YouTube channel, such as:
Creating SOPs
Standardizing documentation 
Automation
Organizing your business helps you feel in control, reduces anxiety, and puts an end to that middle-of-the-night "did I remember to?" terror. Don't be surprised if sales increase when customers pick up on your newfound confidence! 
In today's video, ProcessDriven CEO Layla Pomper demonstrates how to set up SmartSuite as a simple e-commerce management solution. One that can integrate with other tools and software you may already have. 
Follow along by signing into SmartSuite. Not a SmartSuite user? Start with a free account using our affiliate link, and after this video, check out our content library for even more cool ways to leverage this adaptable work management tool.
Orders, Customers, and Invoices All in One Place
To create your customized e-commerce solution, open the main SmartSuite workspace, and choose Add New Solution > Start with Template.
Search for the Orders & Invoicing Template and apply it.
Pro Tip: We'll start simple, but with SmartSuite, you can get as granular as you want. With all the features and compatible software integrations, think of SmartSuite as your e-commerce command center!
Inside the Orders and Invoicing Solution, you'll see four Apps:
Orders
Customers
Invoices
Delivery 
The first step when using a SmartSuite template, or any template really, is to customize it for our specific use case. The Order Record contains many Sections and Fields.
Access each Field's Action Menu by clicking the three small dots in the upper right corner. Here you can change Field types, set Permissions, add Default Values and text, or spice things up with cosmetic changes, such as applying icons, colors, and emojis. 
Follow along as Layla edits an existing Record in the Orders App (timestamp 03:15). 
Once her edits are saved, they will be applied to all new Records.
Personalizing the Order Record
Adjust each section to suit your business by adding, modifying, or deleting Fields.
General Information 
The first section contains basic information like the order date and ID number. 
Items
A Sub Items Field currently named "Items" will serve as the basis for our overall system. Sub Items are like Records inside Records, and in this case, our Sub Item Records are the products or services ordered (timestamp 05:35). 
Price
Here you can input the various charges, fees, and discounts that apply to the order. 
Pro Tip: If you have set shipping fees or handling charges, use the Field's Default settings, and forget about data entry!
If you don't have Default Values, save yourself some math and let SmartSuite calculate Fields like Tax and Total for you. 
See how Layla uses the Fx Function Field to adjust the calculation Formula for the Order Total (timestamp 06:45).
Customer and Delivery Information
In this Section, we utilize the other Solution Apps by creating relationships and linking Records. 
Clicking on a Linked Record brings you directly to the related database, and you can add and remove these relationships depending on your needs. 
If you switch to the Customer App and open a Record, you'll see the relationship goes both ways. You'll find the linked Orders Section at the bottom of the screen.
Pro Tip: There's a Feedback Section below the Customer and Delivery Information. You can use Automations to request customer feedback after each delivery. Using a Form View, you can even design a shareable feedback form so customers can input their responses directly into your SmartSuite database! 
Speaking of views, you aren't restricted to the Grid View in any database. Change the View to whatever best suits your needs. For example, you might use the Card View for Customers and CRM and Calendar Views for orders and delivery. 
Order Processing Under Control
With our new process in place, it's time to implement! Click the Star to favorite your new Solution, and now we'll set things up so you never miss a thing! 
Layla shows how to use the Spotlight feature to highlight vital information in her new Solution (timestamp 09:05).
1. Create
Start by creating a New Record. 
You'll see the edits and modifications you made earlier have been applied. Fill out each Field and Save. If you prefer to import existing databases, SmartSuite can handle that too. 
2. Automate
Use Automations to ensure your flow runs smoothly without much intervention. 
Here Layla creates an Automation alerting accounting it's time to invoice when a new order is made (timestamp 14:35). With this process, you can create automations for many functions like sending customer updates, scheduling alerts, and adjusting inventory.
3. Share
Use a shareable link to send Records and Apps to departments like accounting or shipping. They can view a clean, mobile-friendly version without logging in. If you prefer to keep specific Fields or Records private, you can do that by altering the Permissions. 
Defeat information silos by using SmartSuite Solutions for each facet of your business and share data between teams and departments like marketing, sales, human resources, accounting, support, and more. 
The vast Template library makes Solutions and Apps easy to set up and customize. No need to reinvent the wheel! 
4. Report
Create insightful reports by changing or adding new Views or set up a Dashboard using a variety of widgets to see your company's big picture. See the Resources section below for more SmartSuite tutorials and information. 
If you enjoyed this tutorial and would like more free content on business systemization, efficiency, and making work-life easier:
Until then, enjoy the process!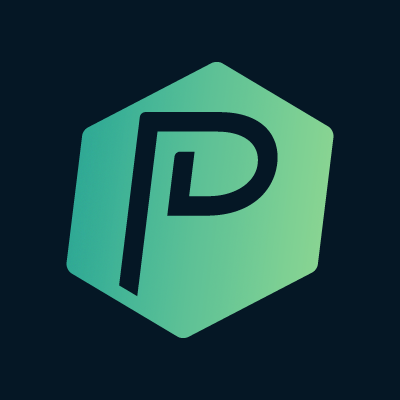 ProcessDriven helps small teams turn chaos into process. The ProcessDriven Approach™️ combines software expertise with practical process-first strategies that have helped 1,600+ teams build a scalable foundation of business systems.