The chances are that you started your coaching or consulting business because you enjoy helping people, not doing data entry and back-office work. Fortunately, we can simplify and even automate some of this day-to-day work to give you more time to create value for your clients.
In today's video, ProcessDriven CEO Layla Pomper demonstrates how to develop a simple CRM and appointment management system for keeping clients, tasks, and scheduling organized and running smoothly all in one place using SmartSuite.
If you don't have a free SmartSuite account, you can easily set one up using our affiliate link here.
The free plan is perfect for people who want to try out SmartSuite's many features and follow along with our ProcessDriven tutorials on our YouTube channel. However, if you'd like extra storage, users, and unlimited Solutions, you can upgrade for as little as $10 per month. And now, for a limited time, you can get an additional discount on paid subscriptions just for being a member of the ProcessDriven community! See timestamp 00:50 for the details!
Manage Clients and Appointments All in One Place
We love SmartSuite for creating workflow and task management solutions because it's intuitive and easy for people and teams who aren't necessarily tech-savvy. It also offers a host of templates, automations, and integrations that can take over much of the heavy lifting of database administration.
To begin, click Add New Solution > Start with Template to access SmartSuite's extensive Template library.
Although there isn't a dedicated coaching Template (yet), it's simple to create and customize exactly what we need using one called Patient Management. You can find it by using the search bar.
You might think using a medical record database for a coaching or consulting business is a little off the rails, but just wait! This Template gives us a great starting point for a custom CRM and appointment calendar.
As you can see, there are two Apps in our new Solution, one for Patients and one for Appointments. Let's start with Patients.
First, let's rename our Solution to something more appropriate, like your business name or Client Management. You can do this by clicking on the Solution name at the top of the page.
You'll also see a menu of options, including Permissions, Automations, and Zapier. Use the Permissions settings to allow or restrict other team members from accessing and viewing your Solution.
Now, let's start customizing!
Click the App name "Patients" and change it to Clients.
Open the first sample Record in your new Clients App.
You can now edit or delete Fields to personalize the information it contains.
A quick hover over the upper right corner of any Field gives you access to the Action Menu.
Click the Field you wish to edit and choose Modify Field Settings. Now you can rename the Field and adjust the Field Permissions to determine who is allowed to edit and view it.
This is handy if you wish to create private Fields for personal notes or sensitive client data.
You'll probably want your client's full name, but instead of Assigned Physician, let's change that to Coach.
You can use the Default Field Settings to update this Field automatically when creating a new Record. If you work alone, set yourself as the default. If you work with a team, you might have the Record creator or an assigned manager as the default. You can even create a filter so only members of specific groups can be assigned to the Field.
Continue to edit the Record Fields until you have only the Fields that apply to your business. Instead of Insurance Number, for example, you could change this to Telephone Number, and Insurance Company could become your client's Company Name, Referral Source, or Payment Method.
Be sure to click Update Field to save your changes.
A bit further down in the Template is a Sub Items Field labeled Surgeries. Sub Items are sort of like Records inside Records. Instead of deleting this Field, we're going to modify it so we can track which challenges or topics we've covered in our coaching sessions.
Watch how Layla edits this Sub Items Field, adjusts the Fields to Display, and adds a Linked Record Field, so the information is connected automatically to our Appointments database (timestamp 06:30).
Now you can create an entry in the newly created Challenges Field and link it to a specific appointment. This is separate from the related Appointments Field, which lists all scheduled and completed client appointments.
Modify the Appointments Calendar
The Patients App and Records required a few modifications to set them up logically for coaching and consulting; however, the Appointments App is nearly good to go. Simply follow the steps above to edit a Field Name or two. See what changes Layla makes to Appointments Records (timestamp 08:40).
Pro Tip: If you're new to SmartSuite, you can apply the steps for modifying, creating, and deleting Fields in this tutorial to any Template or Record created from scratch allowing for infinite personalization!
Level Up Your Workflow with Automation and Integration
The above is all you really need to track and organize a coaching or consulting workflow, but if you want to take things to the next level, you can create automations and leverage SmartSuite's integration with other software.
Some ideas for automation could include:
Dynamic email reminders to coaches and clients.
Appointment follow-up.
Payment scheduling.
Client feedback collection.
Past client re-engagement.
Using some of the integration features in SmartSuite, you could create intake or feedback collection forms, send SMS reminders to clients, or make calendar updates. You can keep things simple or really dive deep into the additional features, whatever is most comfortable for you.
Would you like to learn more about SmartSuite's automation features? Or find out how to create custom forms for your clients? Be sure to visit the ProcessDriven tutorial library on YouTube. Leave us a question or comment, and you may inspire our next video!
Until then, enjoy the process!
This post contains affiliate links or sponsored content for which we may receive compensation. For details, visit https://processdriven.co/terms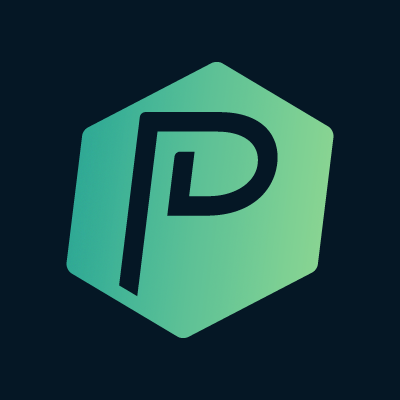 ProcessDriven helps small teams turn chaos into process. The ProcessDriven Approach™️ combines software expertise with practical process-first strategies that have helped 1,600+ teams build a scalable foundation of business systems.