There's a big difference between having hopes and dreams and creating an actionable plan to achieve them. Most of us have a vision of what we'd like for our small businesses when it comes to growth or development. By turning that vision into a strategic plan, the steps we need to take become clear – to ourselves and our teammates – so we can work together to make those dreams a reality.
A digital tool like SmartSuite can help keep things organized, encourage collaboration, and streamline workflows so we're not spinning our wheels and wasting precious time and resources. It's easy to get caught up in busy work and putting out fires only to find at the end of a demanding week that you haven't made much progress towards your goals.
In today's tutorial, ProcessDriven CEO Layla Pomper shares how to turn a vision into a strategic plan using a free SmartSuite Template.
If you're not already a SmartSuite user, you can sign up for a free account using our affiliate link and access everything we're using today, plus a wealth of other helpful features to keep your small business organized and operating efficiently. By using our link, you'll support the continuation of free content like this video and score a sweet discount when you're ready to upgrade. 😊
Let's get started!
Create a Strategic Plan Using SmartSuite Templates
Log into your SmartSuite account and select Add New Solution>Start with Template on the main page.
Search for the Objectives & Key Results (OKR) Template and click Use Template to apply it to your Solution (timestamp 01:45).
Take a minute to review each of the Apps included in the Template: Company Story, Company Objectives, Individual Objectives, Department Objectives, Key Results, and CFRs (Conversions, Feedback, Recognition).
Layla briefly explains each App in the video and covers a few SmartSuite basics like modifying Record Fields and using Linked Record Fields (timestamp 02:15). 
Pro tip: When you're ready to clear out the data used to demonstrate each App's purpose, simply click the Solution name at the top of your screen and scroll to the bottom of the dropdown menu. Click Delete Template Demo Data, and you'll start with a clean slate.
Now that you know what information each App contains, we will modify this Template by adding a few more things. The current Apps mainly relate to planning, so let's complement that with some strategy!
Pro tip: If the included Apps are too granular for your purposes, feel free to delete any that don't apply by clicking on the App name and choosing Delete from the dropdown menu.
How to Combine Two SmartSuite Templates into One Solution
We're going to add two new Apps (timestamp 09:45). Rather than clicking the plus symbol (+) as we usually would to add a new App, head back to the main SmartSuite page and again choose Add New Solution>Start with Template. Locate SWOT Analysis in the Template library.
This will be where we perform our SWOT analysis (Strengths, Weaknesses, Opportunities, and Threats), but first, we need to move it into our OKR Solution. 
Click the App name (SWOT Analysis) and choose Move to Another Solution (timestamp 10:25). Select the OKR Solution and confirm. That's it! Returning to our original Solution, you'll see that the SWOT Analysis App has been added.
Pro tip: If you'd like to reorder your Apps, just drag and drop!
We'll create our next App from scratch. Click the plus symbol (+) to create a new App. Click the App Name (App 1) and change it to Strategic Plan (timestamp 10:50). Now, we can customize the Fields to suit our desired strategic planning needs. 
Open a Record to start modifying the Default Fields. If there are Fields you'd like to keep, leave them as-is; otherwise, go ahead and delete all the existing Record Fields. 
Click Add New Field to the App at the bottom of the page (timestamp 11:15). Here, you can populate the Record with Fields that apply to your preferred strategy method. You can add single- or multiple-select fields, SmartDocs for formatted text and images, and link Record Fields to other Apps, like SWOT, just to name a few.
By using SmartSuite Templates and adding and customizing Apps, we now have one complete customized Solution that contains everything needed for strategic planning: your company story, strategic analysis, the strategy itself, and a detailed plan in OKRs (timestamp 14:45). 
If you're ready to learn more about SmartSuite features, you can quickly master the basics with our mini-course, How to SmartSuite. It covers topics like how and why to use Views, Fields, AI, and Automations and includes practical use cases to make your work life easier. With this fast and affordable course, you'll be a SmartSuite pro in less than a day!
Until next time, enjoy the process!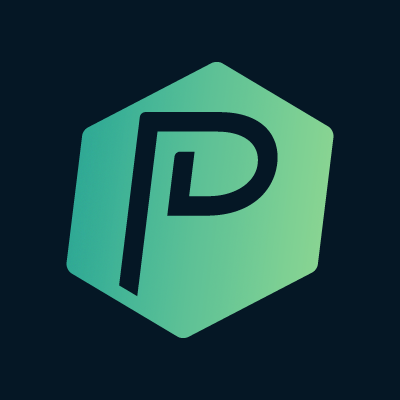 ProcessDriven helps small teams turn chaos into process. The ProcessDriven Approach™️ combines software expertise with practical process-first strategies that have helped 1,600+ teams build a scalable foundation of business systems.