Many of us only address automotive concerns when we notice performance issues or our vehicles malfunction or break down altogether. But performing regular maintenance can save you a lot of money and hassle down the road. If you'd like to take a proactive approach to maintaining a regular service schedule for either your personal vehicles or work fleet, project management software SmartSuite can help.
The benefits of performing recommended maintenance on your vehicles include:
Improving safety.
Increased fuel efficiency.
Extended lifespan.
Enhanced resale value.
In this video, ProcessDriven CEO Layla Pomper shares a DIY SmartSuite Solution she created to stay on top of her motorcycle manufacturer's recommended maintenance schedule. This custom Solution lets her know when service is due, what maintenance was performed, and when and keeps track of part replacements and aftermarket upgrades.
Get ready to follow this tutorial and never miss a recommended service again!
If you're not already a SmartSuite user, support this content and set up an account for free using our affiliate link.
Note: This tutorial is for advanced SmartSuite users. If you're just getting started with SmartSuite, you may wish to review some of our beginner tutorials which you can find on our SmartSuite YouTube playlist. Or quickly master the basics of this powerful project management solution in less than a day with our mini course, How to SmartSuite.
Setting Up a SmartSuite Solution and Apps for Vehicle Maintenance
Set up a new SmartSuite Solution from scratch (timestamp 03:30).
Click the Solution name and rename it to something like Vehicle Maintenance Tracker.
Add three Apps (databases). Name them Vehicles, Maintenance Schedule, and Maintenance Logs.
Each App lets you track the information you need to ensure your vehicle runs smoothly. Let's look at each database.
Vehicles App
The name of this App is pretty self-explanatory. In the video, Layla gives us a tour of what each Record in this App contains (timestamp 04:50).
Sections include:
Name – The name of your vehicle. In this case, Layla uses auto-generating fields to populate the vehicle name.
Details – These fields include vehicle make and model, owner, mileage, photos, and current status. There is also a Sub Items Field called Mods where Layla can keep track of aftermarket parts and modifications.
Maintenance Overview – This section tracks upcoming, current, and past-due maintenance items. Linked Records play a big part in this section, pulling data from our other Apps, Maintenance Schedule, and Maintenance Logs (timestamp 08:00).
The combined Apps and Linked Records provide the information needed to update the Count Fields that display how many maintenance items are upcoming, due, and overdue.
There's also a mileage log that you can update manually.
Pro tip: See how Layla uses the Spotlight feature to highlight overdue maintenance tasks in red for at-a-glance visibility (timestamp 10:00). You can apply Spotlight to filter and highlight any important conditions that require attention.
Maintenance Schedule App
To populate this App, Layla added all the recommended maintenance guidelines from her dirt bike's operations manual (timestamp 10:35). If you have the original manual that came with your vehicle, you can find a similar schedule there, or if it's gone missing over the years, you can likely download a copy from the manufacturer's website.
Record Fields in this section include the vehicle name, item names, last service date, and miles to the next service. Jump to this point in the video to see Layla's formulas used to auto-populate these Fields (timestamp 11:10).
Each record also includes an Instructions section for all you DIYers that contains images of the manual diagrams showing how to perform each service.
Pro tip: Use the SmartSuite mobile app to view and update Records from your phone while in the garage or wherever you are!
The When to Service section contains recommended service intervals (timestamp 12:15). By adding them to SmartSuite rather than just referring to a PDF, Fields can be automatically updated to remind you when the next service is due.
The final section, Maintenance Logs, contains Linked Records from our last App.
Maintenance Logs
Use this App to track the work performed by adding the service, date, and odometer readings (timestamp 14:55).
Record Fields include vehicle name, service date, items serviced, and who performed the service. There's also a section for notes where you can add more detail.
Pro tip: You can adjust the Field settings so that only Linked Records that apply to the specified vehicle appear rather than viewing all vehicle service entries (timestamp 15:20).
The Fields for items serviced and odometer readings populate our Linked Records to keep our other two Apps up to date.
Sometimes, manufacturers recommend service at a set mileage OR a regular interval (such as every six months). You can use the Repeating Due Date feature to remind you to perform these services.
Pro tip: Use Form View to input performed maintenance quickly. This data will be automatically added to the Maintenance Log Records in SmartSuite (timestamp 18:00).
That's an overview of how to create a custom vehicle maintenance tracker in SmartSuite. Be sure to watch the video to get all the details!
So, if you're looking to make consistently maintaining your personal vehicle or work fleet easier with comprehensive records and regular reminders, SmartSuite can help you ensure everything is on track and you're not left stranded by the side of the road.
Until next time, enjoy the process!
Do you and your team need to learn how to use SmartSuite ASAP? Master the SmartSuite basics in less than one day with our mini course, How to SmartSuite™️!
This post contains affiliate links or sponsored content for which we may receive compensation. For details, visit https://processdriven.co/terms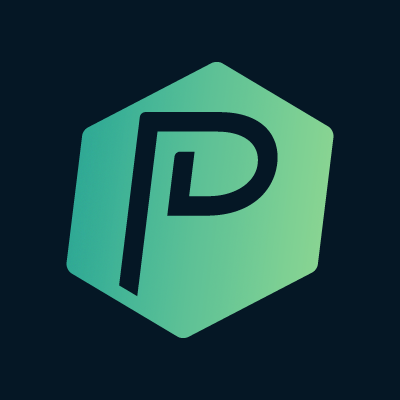 ProcessDriven helps small teams turn chaos into process. The ProcessDriven Approach™️ combines software expertise with practical process-first strategies that have helped 1,600+ teams build a scalable foundation of business systems.