Let's talk ClickUpUse our ClickUp affiliate link! Folders. What are they? What are they good for? And what are the things you should watch out for when you're looking to incorporate folders into your ClickUp account?
In this post, we're going over when and where you should incorporate ClickUp Folders into your workflow, pro tips on how to make ClickUp Folders work for you, and (potential!) new Folder features we're hoping to see in the near future!
🧐 Not sure the difference between ClickUp Folders vs. Lists vs. Spaces? Check out this post here.
In the ClickUp Hierarchy, Folders fall right below Spaces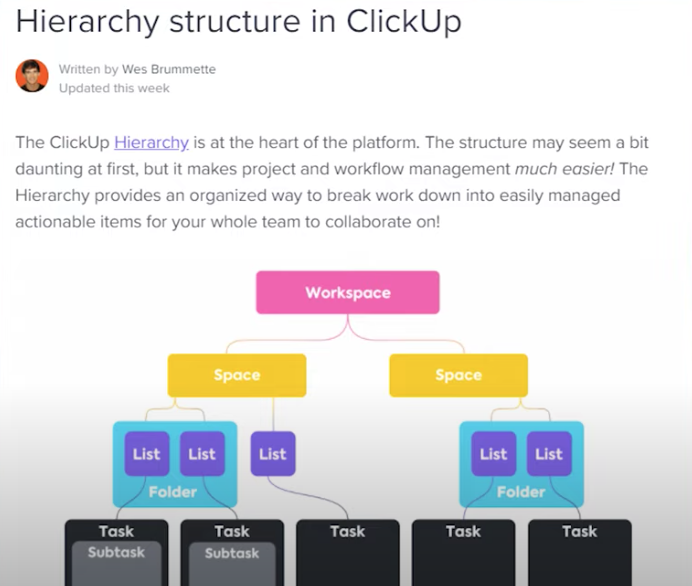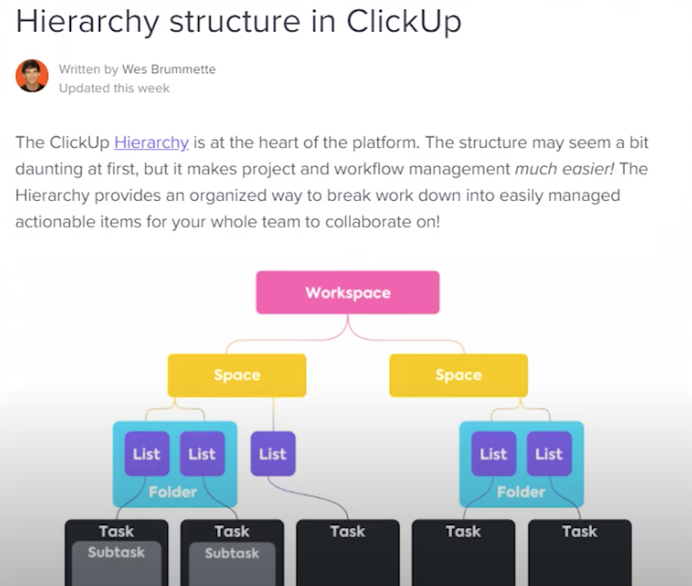 ClickUp folders are a handy feature in ClickUp that allows you to group Lists together to keep them organized.
Not sure what we just said there? Check out our ClickUp Hierarchy 101 guide here.
Or watch the video above starting at 00:34.
ClickUp Folder vs. Space Settings
ClickUp Folders are similar to Spaces in that they have all kinds of custom settings you can apply to each of them.
There's one big difference between the two: ClickApps.
For now, ClickApps can only be managed and turned on/off from the Space setting instead of at each individual folder level.
Take a deeper dive into Folder vs. Space settings starting at 01:03.
ClickUp Folder vs. List Settings
Both Folders and Lists have settings such as views, filters, etc.
Between the two, there are a few differences:
Lists can have an assignee, dates, and List Info section.
Lists can also report more substantially to the Portfolio view than Folders do.
Of the two, Lists have the most individual features you can use and Folders have the least.
Learn more about the differences between Folder and List settings starting at 01:30.
Incorporating Folders when you need to group Lists
If you're new to ClickUp, we always recommend that people start with Spaces and Lists before using Folders. Only when you get to a point where you need to start grouping Lists together should you start to bring Folders into your Hierarchy.
Watch Layla walk through an example workflow that could benefit from Folders starting at 02:23.
Adding Folders when you want to give permission to a group of Lists
ClickUp Folders also help a lot when it comes to giving certain permissions to a Space. Instead of having to share each List individually with certain people, you can instead put them into a Folder to make sure they have access to everything they need in one spot.
Applying a Custom Field to multiple Lists using Folders
Another reason you could use a ClickUp folder is when you need to apply custom fields to multiple lists.
Going back to our earlier example of using a folder for New Hires, maybe you want a checklist as a custom field to check off whether they've scheduled an interview time.
Instead of having to add the custom field to each individual list, you can instead add it in at the Folder level and it will apply to all of the Lists within that Folder.
Using Folders to give context
Let's say you have lists for each client inside of your ClickUp. These lists make sense to you because you know they're your clients.
However, imagine if you bring someone new onto your team. Would they know these are clients? Or would it be better to bring all of your clients into a "Clients" Folder, so everyone knows what those lists mean?
If you have Guests in your ClickUp, they don't see Spaces at all, so they do not get any context. This is another example of where ClickUp Folders can come in handy to give them some idea of what each List means.
Learn more starting at 04:41.
ClickUp Folders: Pro TIps
---
Folder Pro Tip #1: You can put lists, not in a Folder
You can take Lists back out of your Folder if you put them into one. Not all Lists have to be in a Folder!
Folder Pro Tip #2: You can reorder them
Another great organizing tip: you can reorder your Lists in your Folder either alphabetically or manually. Click the three dots next to the Folder, go to More, then click "Sort Lists A to Z".
Folder Pro Tip #3: Nested Folders (supposedly?) coming soon!
At the time of publication, we don't know when nested folders are coming, but we have heard they are on the way! This feature will give us the ability to nest folders inside of other folders.
⬆️ Upvote the feature request on the ClickUp Canny Board here.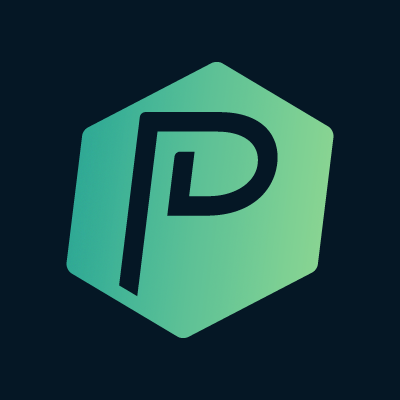 ProcessDriven helps small teams turn chaos into process. The ProcessDriven Approach™️ combines software expertise with practical process-first strategies that have helped 1,600+ teams build a scalable foundation of business systems.