Guest Access in ClickUpUse our ClickUp affiliate link! – while generous in all that you can access compared to other software – still has its limitations in comparison to Member Access to your team's ClickUp account.
In today's video, we're diving into how to make the most of, and what you're limited to, working as a Guest in ClickUp.
We'll go over:
How to accept an initial invitation to be a Guest in ClickUp
The differences in features between Guest Access and Member Access
How to set up your account for the very first time as a Guest User in ClickUp
And so much more


Let's dive in.
Joining a ClickUp Account as a Guest
In order to be given Guest Access to a ClickUp account, first, you have to be invited. Your team (or client, etc.) needs to to go into sharing and permissions, and type in your email address to invite you into the ClickUp account.
When they start typing your email address, they'll be prompted to click "Next" and then they can choose what level of access they want to give you.
(If your team hasn't already done this, feel free to send them this video!)
You, the Guest, are then going to receive an email invite asking you to "Accept" the invitation into that ClickUp account.
From there, you will be prompted to either sign into an existing ClickUp account, or create a new one. (You will not be charged – you'll just need to provide some basic information.)
Home from the Guest View
First up, we have Home. This is where you can actually manage the overall projects that you have inside your ClickUp account.
As a guest, you don't have what is called Everything View like Members do.
Everything View shows a summary of everything – and since you don't have access to Everything View, Home is as close as you're going to get to a high-level perspective of everything you have on your plate as a Guest.
Inside Home we have:
Lineup – which allows you to kind of keep track of your top priority tasks.
Trending tasks – which is where tasks that you've recently been involved with will auto-populate.
My Work – which is a lot like my tasks in Asana, and shows you the tasks that are assigned to you grouped by their due date.
Comments – this where comments you are assigned will appear
Done and Delegated – Done, just show you things that you have finished. Delegated shows you tasks that you've actually assigned to another person. (More than likely, these won't apply much to you as a Guest, but there they are if you need them.)
Agenda – this is similar to the My Work area, it just allows you to overlay your tasks and to-dos on a calendar.
Notifications from the Guest View
Below Home, we have Notifications.
Notifications in ClickUp just show you changes to the account and changes to tasks that you are following. If you're following a task in ClickUp you are what they call a Watcher.
Notifications in ClickUp show every change made, in what is similar to a newsfeed format. They're often not necessarily pertaining to things you have to do in response, but more or less just activity made around tasks you are following.
You can clear those notifications to clean them out, which is what we would recommend you do. (Not doing so can run the risk of important notifications being buried by older, irrelevant ones.)
If you want to unclear notification, you can always go under the menu tab, and unclear a notification to bring it back into your feed.
In your Notification settings, we recommend turning off all email notifications to avoid becoming overwhelmed with the number of email notifications you'll get. (We know, this sounds like you're disconnecting but trust us.) If you keep one email notification on, we would suggest it be the Daily Digest Email.
This allows you to get a summarized email containing quick details on what was due today, upcoming tasks due, and just a basic digestible email – rather than an email for every move made in the account.
(If you're looking to change your settings to tone down the number of notifications you're getting overall, check out our video here on ClickUp Notifications | How to make them Less Annoying via Settings.)
ClickUp Guest Settings
Next, let's dial in your settings.
Head down to your sidebar, and click on "My Settings". Here you can add your profile picture, calibrate your time zone and confirm your email address.
We would also recommend at your very first login turning on Two-Factor authentication. This is now free for all accounts, and as a Guest, it's important to respect the security of the account that you're in.
Spaces vs. Shared with Me
What ClickUp Members see as "Spaces", Guests see as "Shared with Me".
Spaces in ClickUp are the highest container in what they call the ClickUp Hierarchy. Spaces resemble a filing cabinet, where all of the folders, lists, and tasks live – and as a Guest on your team, you don't necessarily need access to the whole filing cabinet that houses all of the details on the entire account. Instead, you only see the folder, list, or task that is shared with you – hence the "Shared with Me" section that you see as a Guest.
(If this is going completely over your head, Layla gives a deeper explanation at 08:10. You can also check out 7 ClickUp Setup Mistakes + HOW TO FIX THEM | How to use ClickUp Hierarchy, Views, & more.)
Everything View
ClickUp Members have access to what is called an "Everything View", that Guests do not have access to.
While the Home View is just as good for what you would need to see as a Guest, you may hear your team talking about something they have in that Everything View. If this is the case, your team will need to move that task or list or folder out of the Everything Level, and bring it to a level that you have access to.
(Layla goes into detail on how your team can give you that access that at 10:13.)
Dashboards and Favorites
As a Guest user in ClickUp, you cannot create Dashboards on your own.
(If you want to learn more about Dashboards, you can go to this video.)
Favorites in ClickUp are similar to shortcuts. A place where you can keep all of your frequently visited folders, tasks, lists, etc., right on your Home screen. Much like how you'd keep the folders you open often, outside of that filing cabinet, and right on your desk for easy access.
(Layla goes into detail on how to save specific pieces or perspectives of any given information to your Favorites tab at 11:08.)
Sidebar Layouts
Without trying to overwhelm you, we think it's important to call out the differences in Sidebar Layouts.
If you create a ClickUp account today, your Sidebar Layout will look different than those that created an account, say, a few years ago. This is important to note because oftentimes when communicating with your team, you may see screenshots of your team's account that look different than yours.
This layout is set per user, not per Workspace. So keep that in mind when communicating with different members of your team, and don't fret!
The content is still the same across the account. The formatted structure may just be a little different than yours.
(Check out our most recent post on Sidebar Layouts in 2021 here.)
Tasks from a Guest View
By default on a free plan in ClickUp, Guests invited in by a team get full access. Which results in being able to see everything a member would see if the item is "Shared with Me".
If you have a limited level of access such as view only, comment only, or edit only – you're going to see fewer options.
If you find yourself working on a task that won't let you comment or edit, we suggest reaching out to your team. Often times they may have accidentally set your permissions to low. (Or this could have been intentional. Which is why it's important to talk with your team about what access is necessary to complete the task at hand.)
Unlike other competitor software, Guest access in ClickUp is actually incredibly generous in what you are able to do as a Guest user.
Assuming you have full access, you have the ability to write comments, type things into the description, have to-dos, and all of those other elements, just as a full member would.
Limiting Features as a Guest in ClickUp
As a Guest, you have limited access depending on what your team decides to share with you, as well as limited access to certain features. Although, we kind of consider this a trade-off for having a free ClickUp account with any access to your team's account.
One of the biggest features you do not have access to as a Guest is the Clip feature. This allows Members to record their screen right inside ClickUp.
As a Guest, you're also missing the ability to:
Create Docs
Create Templates
Edit or create your own Dashboards
Create Views
See Spaces or Everything View
And access email in ClickUp
The lack of these features is usually not a deal-breaker for most Guests inside ClickUp, but we felt it was important we highlight them here.
That's it!
A basic rundown of how to navigate ClickUp as a Guest user.
If you're new to ClickUp, check out our newly released How to ClickUp Mini-Course – a self-guided online course that teaches you how to master core ClickUp features.
Until next time, enjoy the process.
Should your ClickUp project be a Space, Folder, List, or Task? Take our FREE Hierarchy Quiz to find out!
Related Resources
➤ Your FIRST HOUR in ClickUp | Create a ClickUp Account, Space Settings & Notifications
➤ ClickUp Training 101: How to Set Up ClickUp & Build Strong SOPs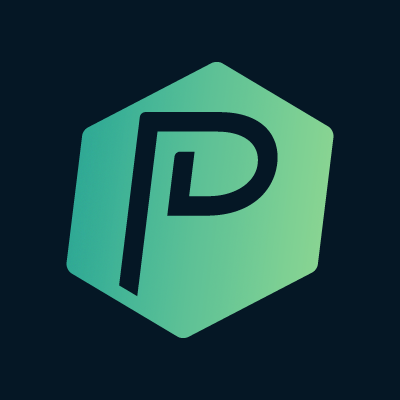 ProcessDriven helps small teams turn chaos into process. The ProcessDriven Approach™️ combines software expertise with practical process-first strategies that have helped 1,600+ teams build a scalable foundation of business systems.