Paid sponsorships can help companies generate awareness, establish their brand, increase PR, and make money. Deals involving financial support or in-kind trade can give both companies access to new markets. Done right, sponsorships enhance the value of both brands.
Developing a workflow for sponsorships ensures that each deal is evaluated, tracked, and recorded, and nothing is overlooked. It can also save time by cutting down on unnecessary back-and-forth. 
If you're new to sponsorship or have been flying by the seat of your pants, as it were, you'll definitely want to watch today's video. ProcessDriven CEO Layla Pomper shares her system for deal management, including several templates you can adapt for your workflows.
Brand Sponsorships as a Service
Treating sponsorships like any other service allows us to systemize the process for efficiency. To see an overview of the entire procedure, view Layla's flowchart (timestamp 01:20).
Pro Tip: Layla shares the email templates she uses to request more information from a potential sponsor (timestamp 02:35). 
Now let's break it down…
1. Get in touch. Make a connection with a brand to initiate the opportunity. This could be responding to inbound requests or outreach to targeted brands or influencers.
2. Screening. We begin logging details in a simple ClickUpUse our ClickUp affiliate link! Brands/Sponsors CRM. We want to ensure the brand and offer are right for a potential partnership.
The screening process evaluates three key areas:
Audience fit. For a brand to be a good fit for ProcessDriven, it must make sense for our audience. What value does the product or service provide? Does it align with our mission of helping small companies systemize their business? These are the types of questions you should ask first. There's no reason to continue the process if any answers are no. 
Great product. Do a little research. Is the brand reputable? Is their offer amazing? At ProcessDriven, we're fortunate to sponsor brands we already use and love. We feel good about recommending and working with these companies. If you're considering sponsorship from a company you're unfamiliar with, be sure you're comfortable aligning your brand with theirs. It is extremely tough to regain your audience's trust once you've lost it. 
Logistics: We'll begin reviewing the logistics if the audience and offer are a good fit. Do our budget, timeline, and other parameters align? Check out another simple email template Layla uses to initiate this conversation (timestamp 04:00).
At the end of the evaluation, we move forward or decline the offer. See Layla's rejection template (timestamp 06:45).
Pro Tip: Keep track of rejections so you can revisit the details later. If the company contacts you again, you'll know why it didn't work. Or perhaps the timing or other logistics were off, and it's time to reconsider. Either way, you'll know the previous outcome and why they weren't a good fit.
If we decide to move forward, we will record information in the Brand Deals database. These records contain the project scope, budget, deliverables, and contract terms (timestamp 05:30). 
And, of course, since we're using ClickUp, we will create a Relationship with our Brands/Sponsors CRM to quickly see which deals we've done or considered and with whom. You can see this Create Relationship window near the end of the video (timestamp 12:55).
Once we've agreed to work together, it's a matter of hashing out the details. Scoping, or Negotiations if you prefer, covers everything we want to include in a contract.
3. Scoping.
Budget: the financial or in-trade details. 
Now is a good time to consider your sponsorship strategy. Do you want many sponsorships and short per-video engagements? Or longer, more comprehensive terms and fewer partners? 
Deliverables: the results required to conclude the project successfully.
Details: the contract, deposits, and everything needed to finalize the deal. 
After the Scoping step is complete, we can move on to delivery. 
4. Delivery. 
This includes onboarding, final deliverables, and off-boarding the client with a final invoice or post-deal follow-up, and follows a traditional task management structure using project templates (11:30).
Systemize Your Business and Show Some Love to Our Sponsors
Now that you're ready to pursue your own brand sponsorships feel free to show our partners some love! They provide the great products used in this video. 
If you want to use ClickUp for work management and organizing your brand sponsorships, you can try it for free using our affiliate link.
MissiveUse our Missive affiliate link! is a collaboration app with cool email templates. Give it a go here.
Thanks! Your support enables us to continue creating free tutorials and other productivity content on our YouTube channel.
Jump to It:
ClickUp Databases
Brands/Sponsors CRM: basic contact information, communication, and status tracking (timestamp 4:30).  
Brand Deals: details on proposed partnership, logistics, budget, and deliverables (timestamp 5:25).
Missive Email Templates
Initial sponsor contact (02:35)
Potential sponsor follow-up (04:00)
Decline the offer (06:30)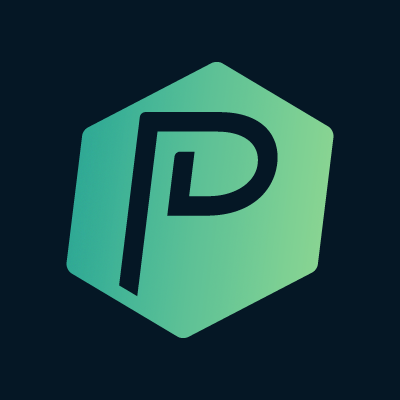 ProcessDriven helps small teams turn chaos into process. The ProcessDriven Approach™️ combines software expertise with practical process-first strategies that have helped 1,600+ teams build a scalable foundation of business systems.