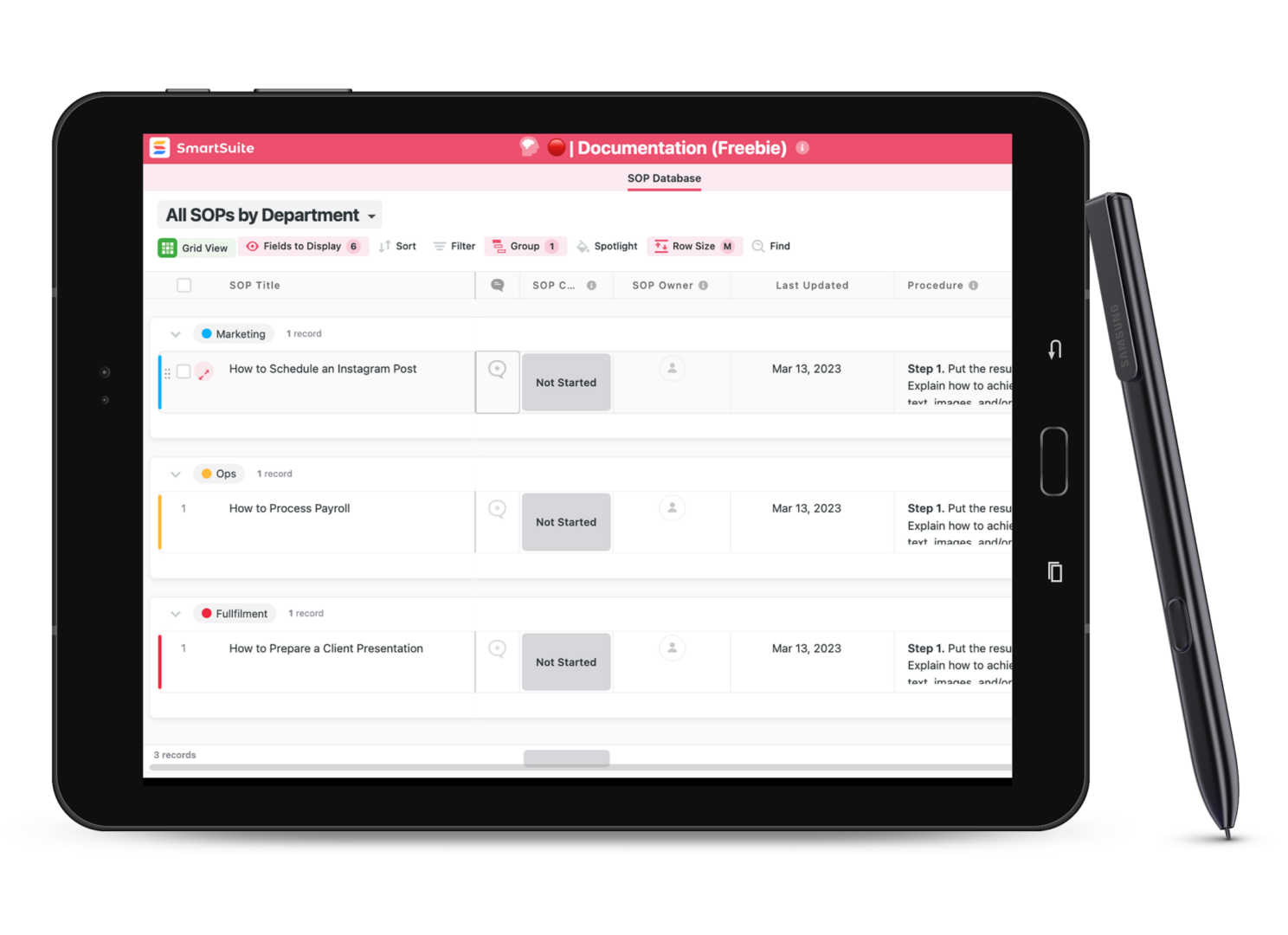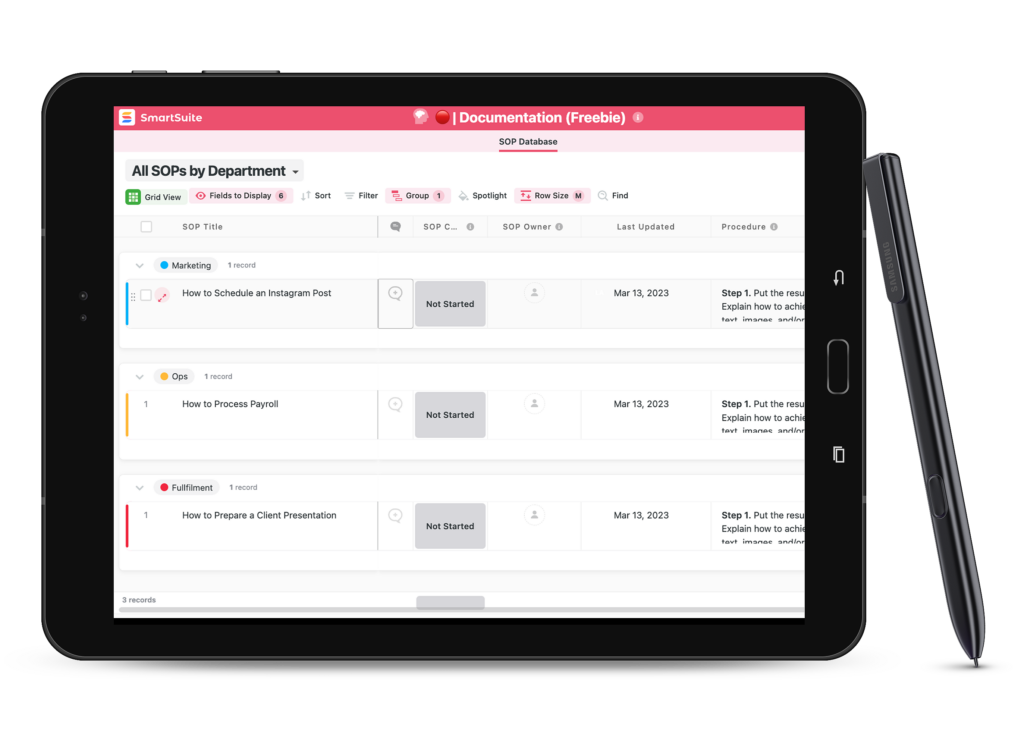 Unlock the Power of Streamlined SOPs with Your:
Free SmartSuite SOP Template
Begin your SmartSuite journey by creating effective SOPs in just 15 minutes or less. No more wasting time chasing perfection! Our SmartSuite SOP Template offers a simple yet efficient structure, including essential fields that will effortlessly guide you through the documentation process.
Capture your processes and transfer them to your work management tool seamlessly. Empower your team with clear, concise SOPs that can be easily understood and followed.
And don't forget – we've also included a handy intro SOP training video in the Solution Guide, accessible from the top menu of this template. This valuable resource will ensure you get the most out of your SmartSuite SOP Template, setting you up for success from the get-go. 😉
Ready to transform the way you create and manage SOPs? Enter your email below to claim your FREE SmartSuite SOP Template and embark on a smooth documentation journey today!