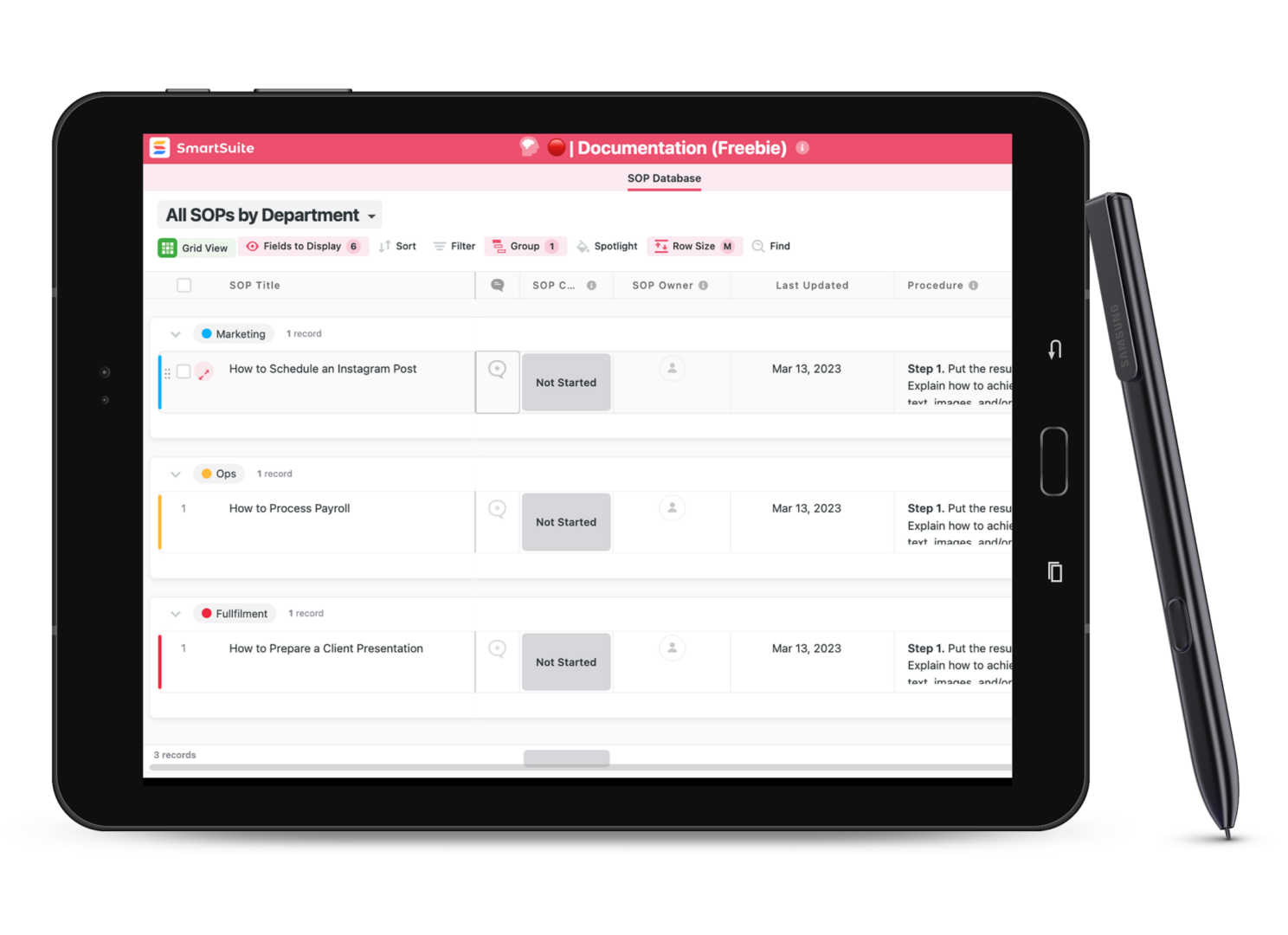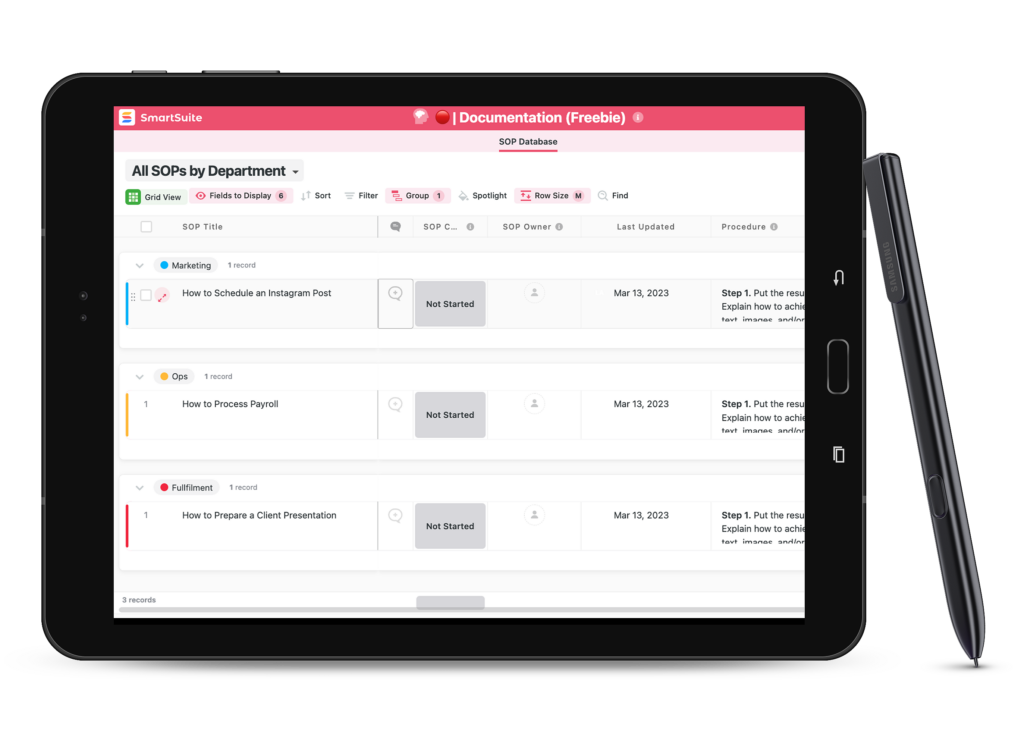 Unlock the Power of Streamlined SOPs with Your:
Free SmartSuite SOP Template
ProcessDriven's SmartSuite SOP Template offers a simple yet efficient structure that guides you through the documentation process. We've even included a handy SOP training video in the Solution Guide, accessible from the top menu of this template. 😉
Ready to transform the way you create and manage SOPs? Enter your email below to claim your FREE SmartSuite SOP Template and embark on a smooth documentation journey today!