If you're looking to take control of your content creation workflow, the project management software SmartSuite can help. SmartSuite has features that make it easy to organize, track, and store information relating to videos, social media, and blogs.
In this video, Layla takes us inside a SmartSuite Solution she's created for a YouTube hobby channel to demonstrate how she organizes her data and keeps production and publishing processes running smoothly (timestamp 01:30).
If you don't already have SmartSuite, take advantage of a free account and support this ProcessDriven content by using our affiliate link here.
Let's get started!
Streamlining a Content Creation Workflow Inside SmartSuite
Inside Layla's custom SmartSuite Solution are several Apps to help keep things organized:
General Tasks: A list of general tasks.
Video Pipeline: Combined tasks and data for creating video content.
Social Pipeline: Combined tasks and data for managing social media posts.
Playlist Database: Information pertaining to different YouTube playlists.
Event/Trip Database: A spot to track dates and locations of recorded footage.
Files Database: A way to track video files that can be combined and remixed into finished content.
CTA Database: A list of desired Call-to-Action prompts.
Key Phrase Database: Keyword research for SEO, including search volume and competition.
SmartSuite App Overview
The General Tasks App is sort of a catchall for, well, general tasks.
New Feature: Opening a Record in the General Tasks App, we can see that the due dates on some tasks make use of SmartSuite's new Repeating Tasks feature (timestamp 03:00). As the name implies, it lets you schedule tasks that repeat at specific intervals, such as weekly or monthly.
The remaining Apps fall into two categories. Video and Social Pipeline Apps contain a mix of tasks and data for managing specific processes, specifically creating and publishing video content and social media posts. The other Apps contain the bulk of information that Layla wants to track and help populate the Pipeline Apps (timestamp 04:15).
Watch the video for a deeper look at each database App and the data the Records contain.
The Video Pipeline App (timestamp 14:00)
This is where the actual project management aspects of SmartSuite come into play. As you can see in the video, Layla uses several Views to track information like video ideas and a publishing schedule.
Opening one of the Records, it becomes clear how the data stored across the SmartSuite Solution comes together.
The Record Title is auto-generated using data from the video file number and title Fields. You can adjust this feature in the Field Settings when you want to use information from related fields to create unique Record names.
This first section inside the Record includes basic information, such as video number, keyword focus, and status Fields.
Below this general information are several other sections used to further break out desired data, such as Production Info, Publishing Info, Blog Repurposing, and Social Post Repurposing (timestamp 15:20).
Production Info
Production Info includes information relevant to creating and filming video content, like the concept, scripts, and SmartSuite Linked Record Fields to the File Database App. There's another Linked Record Field for call-to-action (CTA) and a Checklist Field that outlines each task required to fully produce a video, so regardless of who takes on the task, nothing is overlooked.
Publishing Info
This section contains the public-facing data relating to publishing finished video content (timestamp 16:30). Layla can track the publishing date, video title and description, and using another Linked Record Field, the playlist(s) each video belongs to.
Publishing Info also has a Checklist Field to ensure each step is completed before publishing.
Blog Repurposing
This is a very basic section containing blog content related to each video (timestamp 17:30). It uses a SmartDoc Field so the author can add formatting for easy reading, like bullets, tables, or checklists.
Pro tip: Help visitors get the most from your content by creating a blog (like this one) that summarizes your video along with timestamps so they can quickly jump to the information they want if they're short on time or not video people. Plus, it's great for SEO!
Social Post Repurposing
Unlike the other sections, where everything is relatively self-contained, this section links to the Social Pipeline App. This allows Layla to scale her social content up or down depending on her desired input/output level.
Social Pipeline App (timestamp 19:00)
The Records in the Social Pipeline App have dedicated space for tracking each channel and post, as well as captions, images, and other necessary content. With this method, Layla can produce and track one social post per video, or four, or zero. Breaking the social content out like this provides more flexibility than a 1:1 Field in the Video Pipeline App.
Pro tip: You can edit Field Settings to set character limits for captions or titles, which is helpful when creating social content on specific platforms.
---
We hope this overview gives you some ideas on how to use SmartSuite for organizing and tracking your own YouTube or other content creation workflow.
If you're struggling with some of the basic concepts or features of SmartSuite, learn how to master the SmartSuite basics with our mini- crash course, How to SmartSuite where you can practically become a SmartSuite pro in just a few hours.
Did you enjoy this video? Please like and share, and remember to hit the Subscribe button on YouTube to get notified when we post more free SmartSuite content!
Until next time, enjoy the process!
This post contains affiliate links or sponsored content for which we may receive compensation. For details, visit https://processdriven.co/terms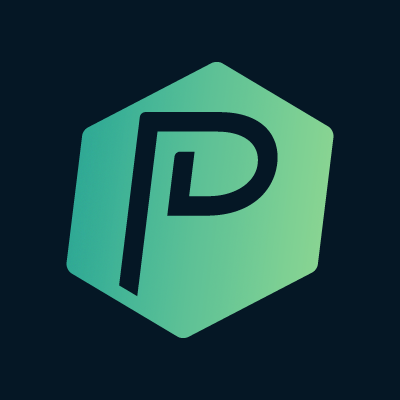 ProcessDriven helps small teams turn chaos into process. The ProcessDriven Approach™️ combines software expertise with practical process-first strategies that have helped 1,600+ teams build a scalable foundation of business systems.