The #1 way we've changed our ClickUpUse our ClickUp affiliate link! for Content Planning strategy is simpler than you might think: Dependencies!
In this video, ClickUp Consultant Layla at ProcessDriven breaks down how our ClickUp structure has evolved to use a dependency relationship in our ClickUp Content Plan.
This allows us to separate two major functions required to create consistent YouTube content:
Content Creation
Content Promotion/Publishing
It's been a huge help for managing content creation, scheduling YouTube videos, and even planning launches inside ClickUp.
⭐ Want to work with me to get your ClickUp in order? Go to processdriven.co
⭐ Want to try ClickUp for yourself? Use my affiliate link processdriven.co/clickup


Separating Content Creation and Content Promotion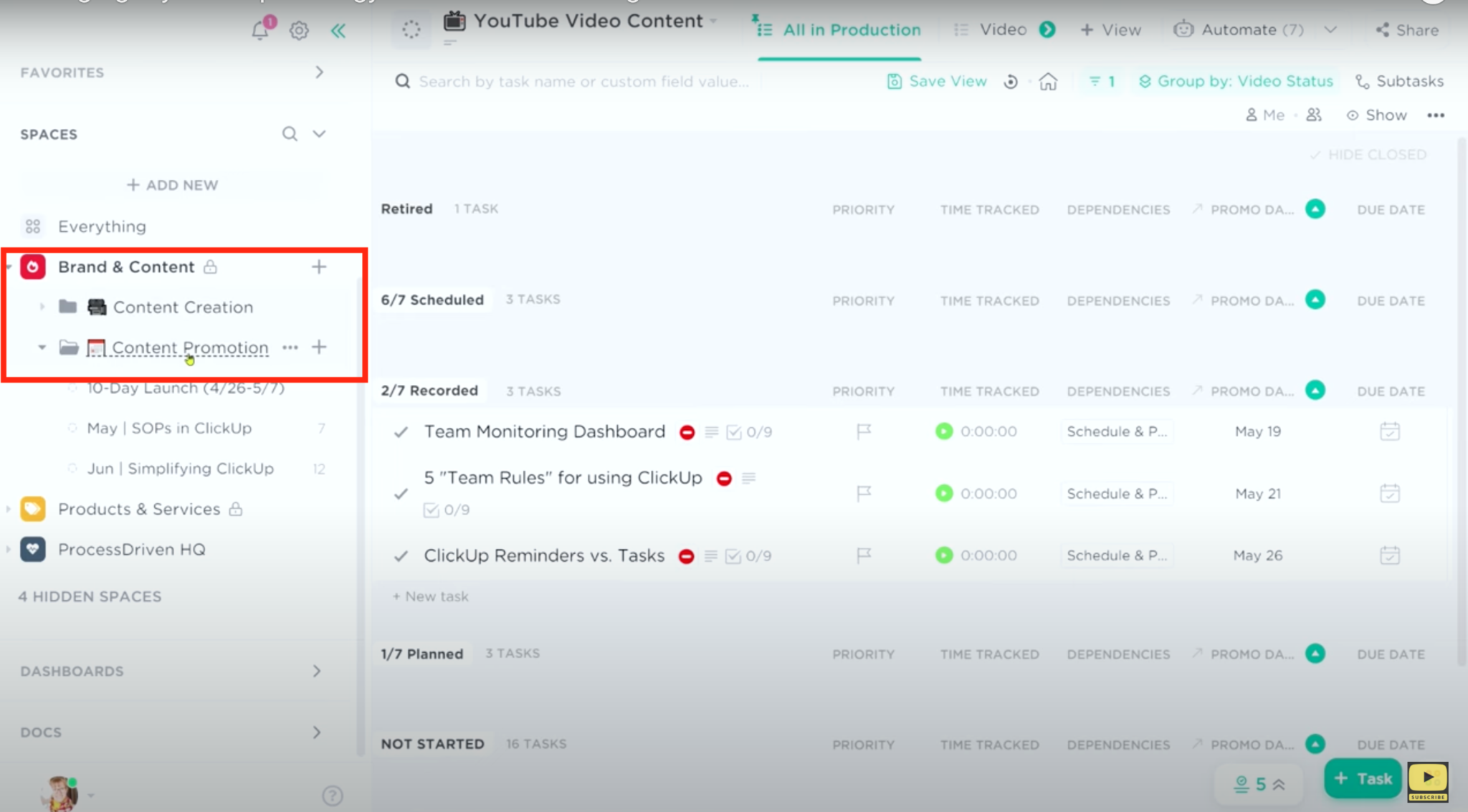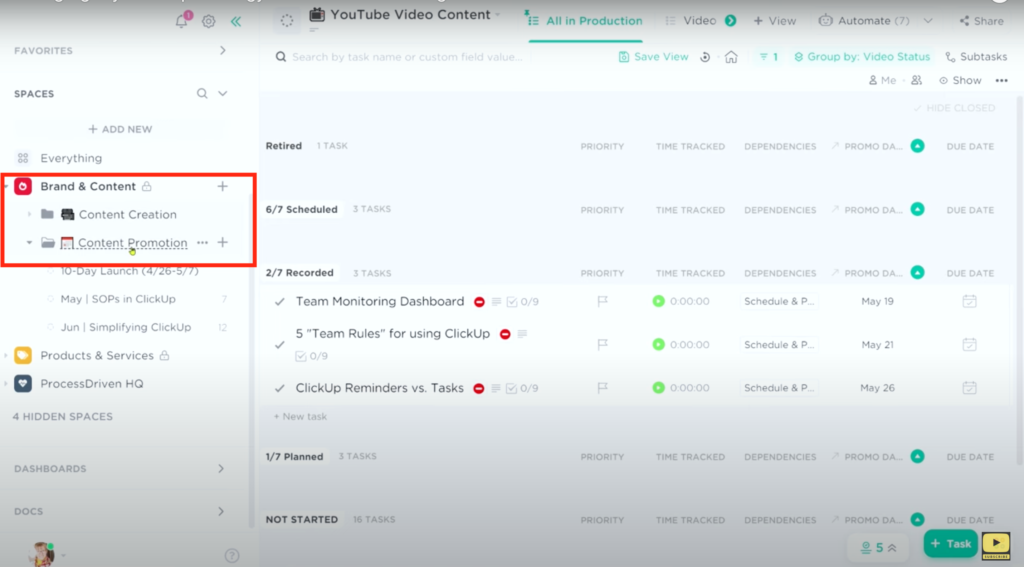 A few months back, Layla decided to revamp our Content Planning strategy inside our Workspace by making some separations.
She felt that while, yes, we were putting content out on a regular basis, we were lacking consistency. We had videos and posts being scheduled on time and with little hassle, but the end result wasn't representing what we felt to be a cohesive story.
We noticed that the content creation and the content promotion had become two very different processes and, in our case, were owned by very different roles in the company.
The process represented more of an assembly line of production rather than a collective creation of a bigger picture.
So, we changed our approach. Rather than having one section that housed all tasks related to content creation, production, and promotion we separated where the content was created and where it was promoted.
Layla expands on this starting at 00:23.
Relating Tasks by Using ClickUp Dependencies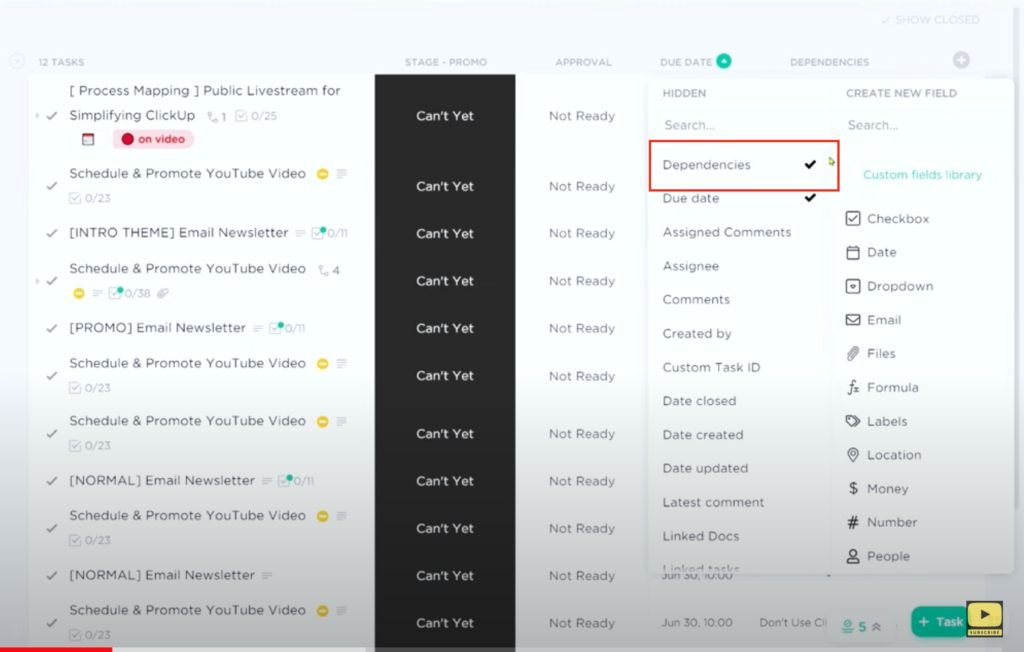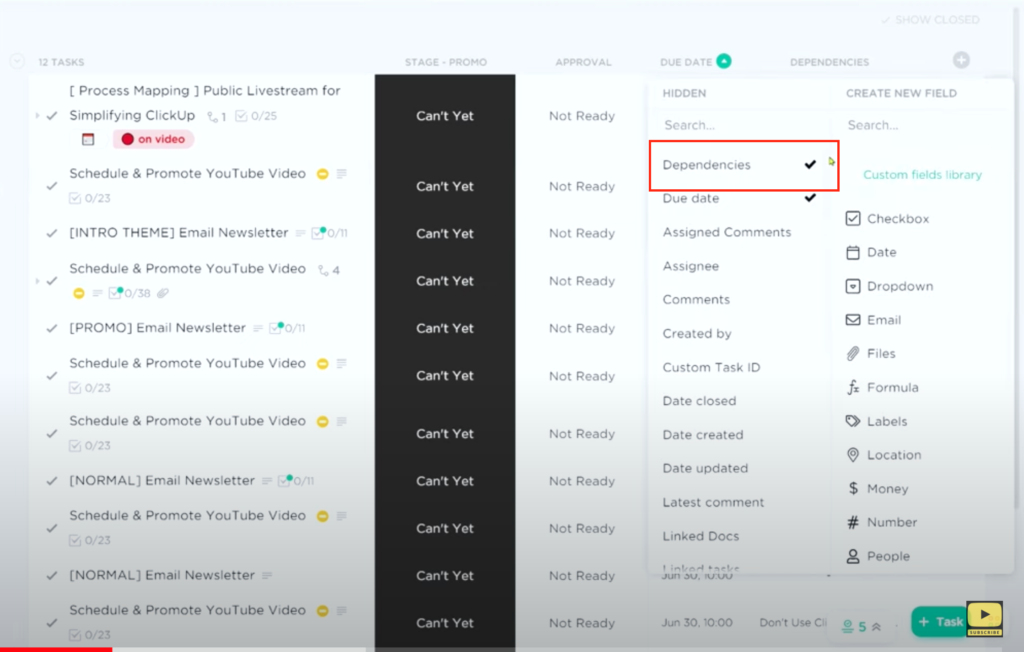 We created two different Folders that were then related to each other using ClickUp Dependencies.
First, the Content Creation area.
Each task inside this area equals a task, and then the key steps outlining that task are listed inside. This area is where the creative work lives and is where the actual original content is created.
Content Promotion, however, is where our actual content schedule lives.
We then have a calendar view saved in this folder so that we can see an entire layout of upcoming posts, newsletters, and videos to be promoted.
The key here is relating each of those tasks to one another using a Dependency Relationship.
(You can add this feature to your Workspace by turning on the Relationships ClickApp Feature. Not sure how to turn it on? Find out more by heading over to this ClickUp Help Doc.)
So, for example, if we have a video going out on Wednesday that we then want to promote in a newsletter scheduled for Friday – we would create a dependency relationship that basically blocks any movement ahead with the newsletter promotion until Wednesday's video is created. Friday's newsletter task will be marked "waiting on (Wednesday's video)" until the task for that video is moved to the published stage of the process.
Note: one of the reasons we chose to use a Dependency Relationship here, rather than a Custom Relationship is because Dependencies support Automations – which takes this process from streamlined to automatic with just a few Automations added during the initial setup!
Having these Dependency Relationships is really what ties these two separate (yet relevant!) areas in our Workspace together.
By being able to see our "big picture", sort of storyline we're hoping to portray across all of our content production – and then relating each of those tasks to each other in a way that allows for room to be creative, yet keeps us on track – we're keeping our team from haphazardly creating content that isn't relevant, isn't ready to be published, or doesn't follow our monthly themes.
Layla shows her own Workspace here, giving a walk-through of Dependencies and how to include Automations starting at 02:14.
Stay Tuned As We Continue to Grow!
Our strategy for using ClickUp for Content Planning is still evolving! As ProcessDriven grows, we are being gently forced to grow and change our strategies and approaches right along with it.
While we're taking a deeper dive into how we can better implement new processes around content creation and promotion, we wanted to share this recent change of separating content production from promotion and how well it's been working for us. We hope this can help you use ClickUp for Content Planning in a way that leaves room for creativity and streamlines your planning, too.
Want to be notified when we post our updated Content Planning strategy? Subscribe to our YouTube Channel!
Related Resources
➤ EXPLAINED: ClickUp Dependencies | Tutorial
➤ ClickUp Views EXPLAINED | ClickUp tutorial for beginners on Filters, Group by, Sort by, & Me Mode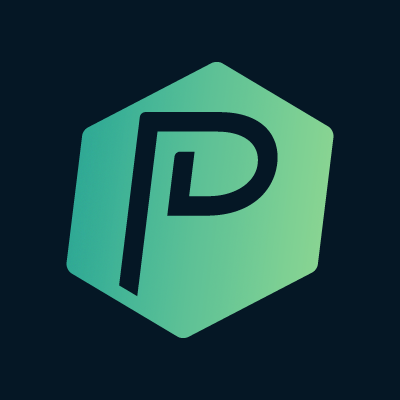 ProcessDriven helps small teams turn chaos into process. The ProcessDriven Approach™️ combines software expertise with practical process-first strategies that have helped 1,600+ teams build a scalable foundation of business systems.