If you're looking to organize your meetings, team check-ins or client calls inside ClickUpUse our ClickUp affiliate link!, you're in the right place.
In this video, we're going to go over three different structures you can use to organize any type of meeting inside ClickUp, using:
Dashboards
Docs
Tasks
While none of these 3 methods are necessarily better than the other, our hope is that by the end of this short video, you'll be able to determine which is the best fit for you and your team.


Let's dive in.
Organizing Meetings in ClickUp using Dashboards
Pros
Very nimble, flexible way to manage meetings inside ClickUp
Eliminates having to manually type relevant information for each meeting
Allows for individual permissions for each meeting type
Cons
Chats are not great for storing long term data
Dashboards cannot be shared outside of ClickUp
So here we are in ClickUp and we've created a dashboard here in the video and you can actually see the name of it aptly named weekly meetings. We've added three different widgets into this dashboard to build a kind of one-stop shop for our meeting organization:
Text Widget – which is just a text box where we can type some text
Task Widget – which allows us to create interactive queries of tasks that we have in ClickUp (this is useful or "to discuss" tasks, which we'll touch on in a minute).
Chat Widget – which is a chat room that we gave a nickname, and put in the dashboard so that discussions can happen directly on the dashboard.
(If you're new to ClickUp Dashboards, check out Layla's in-depth video explaining how to set them up and get a better understanding of widgets here.)
The "To Discuss" Task Widget
This is a filtered task list, that does a complete search in ClickUp, pulling in results that have a specific tag we've called "to discuss".
This works by creating a tag called "to discuss" and making sure that this tag is available everywhere by creating it at the Everything level.
This allows your team the opportunity to tag any task they are working on, at any point, as something they need to discuss at your next team or one-on-one meeting. If they have a question, or just want to draw attention to any task for any reason, they apply the "to discuss" tag, and it automatically pulls that task into theWeekly Meeting Dashboard agenda.
(For more explanation here, check out this video at 01:39)
Organizing Meetings in ClickUp using Docs
Pros
Can be shared outside of ClickUp (perfect to stakeholder or client meetings)
Cons
You have to manually create the agenda for each meeting
No dynamic sorting option for "to discuss" tags
Cluttered feel to its setup, due to lack of folders for documents
To setup a ClickUp Doc, simply going under "Docs" and clicking "Add new".
We recommend starting with a blank agenda here. Then every single week (or however often you host team or one-on-one meetings) you simply duplicate your agenda and create a new page. This is a great option if you want to be able to nest all of your agendas into different categories such as months, team members, topics, etc.
Now, inside this document, add a table of contents (which is created by clicking "TC").
Below that we have a header for attendees, which is a simple checklist using the tag function to tag a person or a team.
Next, we have the same agenda, more or less than what we've talked about above, and an area for meeting notes.
With ClickUp Docs, you can replicate the "to discuss" method by creating a table of tasks inside the doc itself. However, unlike with a Dashboard, we're not able to filter by that "to discuss" tag. You can only select an entire list and bring it over that way, which is less than ideal.
(Layla goes into more detail about using ClickUp Docs at 3:23.)
Organizing Meetings in ClickUp using Task
Pros
Can set up to be recurring
No need to manually recreate every time
The ability to archive relevant information
Can embed Zoom

Use our Zoom affiliate link!

or website links, to start the meeting directly from the task
Can be shared outside of ClickUp
Ability to track time inside of task, to keep meeting on schedule
Cons
Who owns the task, should mark it complete, etc., can become confusing
No dynamic sorting option for "to discuss" tags
When organizing multiple meetings in ClickUp, using Tasks might be the best option for you. Most of your content is going to live inside the task description, giving this style of agenda a very similar look of a Doc here – but a few less features.
We have attendees tagged in tasks here, you can manually pull in tasks tagged "to discuss" and we have a space for notes – which we could then turn into tasks later, if necessary.
And there you have it! 3 different methods for organizing any meeting agenda, right inside ClickUp.
Keep Learning
➤ How to Use ClickUp Dashboard?
➤ How to Template Tasks in ClickUp | Use Automations to Standardize Your Process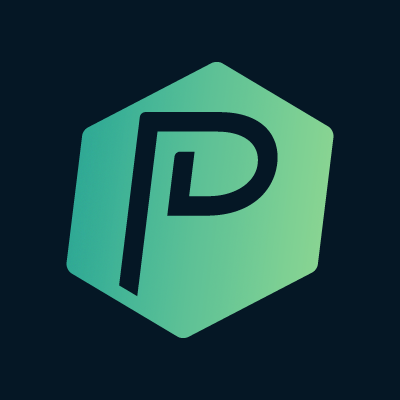 ProcessDriven helps small teams turn chaos into process. The ProcessDriven Approach™️ combines software expertise with practical process-first strategies that have helped 1,600+ teams build a scalable foundation of business systems.